Dan Brown's Wild Symphony
Logo Development | Brand Licensing Style Guide | Packaging System | Strategy and Insight
StyleWorks Creative had the opportunity to develop the first brand licensing style guide for Dan Brown's Wild Symphony — a new, illustrated children's book by the acclaimed author of The Da Vinci Code. Our guide provided licensing partners with logo guidelines, a packaging system, and a collection of key creative assets, along with direction on using the major branding and graphic elements.
Logos for Packaging
For book cover illustrators, licensing is often an afterthought, so our job was to translate the cover art title treatment into a usable logo and provide logo guidelines for product and packaging.
We created multiple versions, including a primary logo with the main character Maestro Mouse. Horizontal and stacked wordmarks were also provided.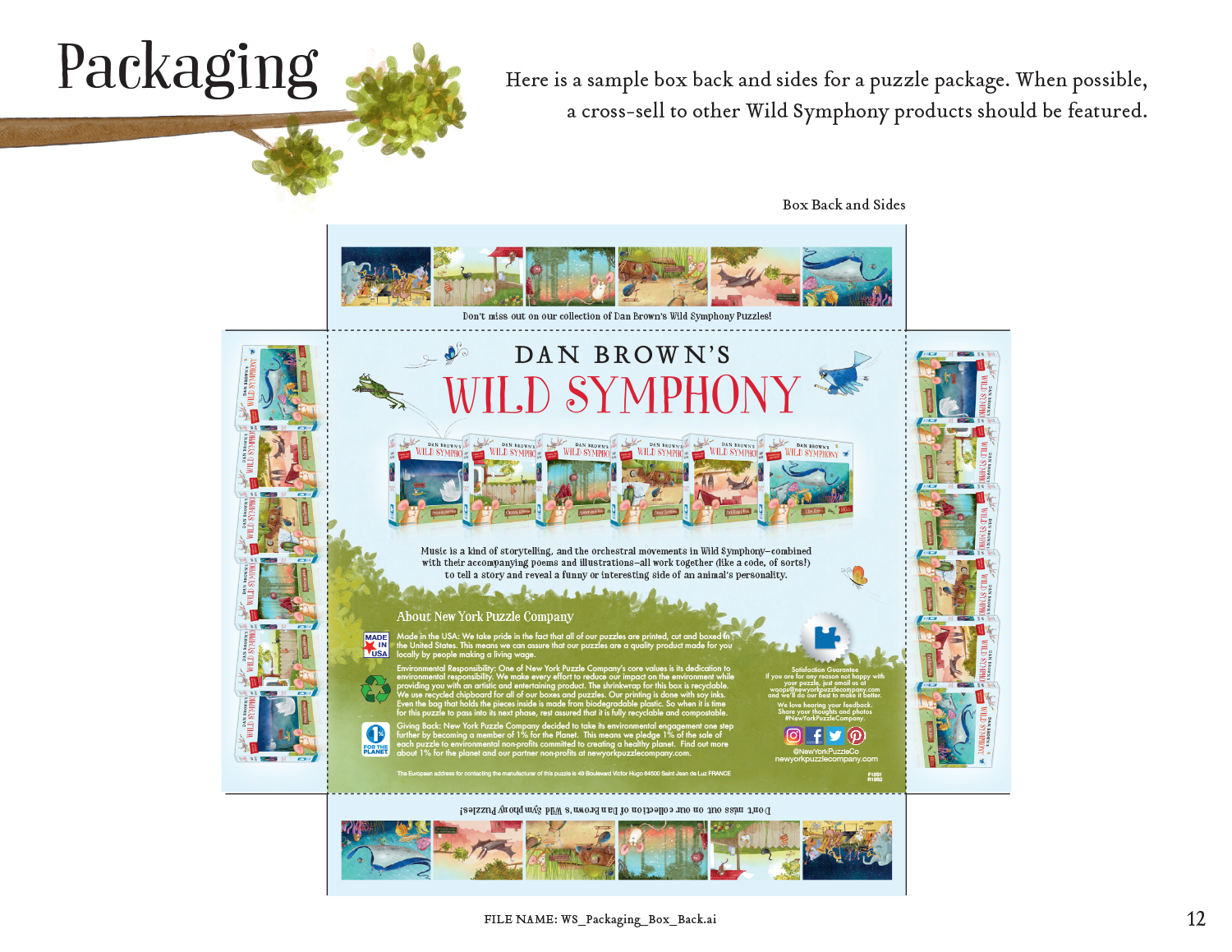 Logo Guidelines
Since this was the launch of an entirely new brand, we detailed a set of rules and instructions for licensing partners to keep in mind when working with the logo. This included a series of dos and don'ts to demonstrate visually just how far they could push the design latitude.
Other projects for children's book publishing include our brand visions, style guides, and packaging systems for popular titles such as Uni the Unicorn, Giraffes Can't Dance, and Hello, World!