Animal Planet Pets
Licensing Style Guide | Packaging System | Product Vision | Strategy and Insight
Having developed the previous packaging for Animal Planet Pets, we were tasked with creating an entirely new multi-tiered packaging design system to match the network's new look and feel. Our trade dress complemented the program for the core Animal Planet brand we had worked with earlier in the year.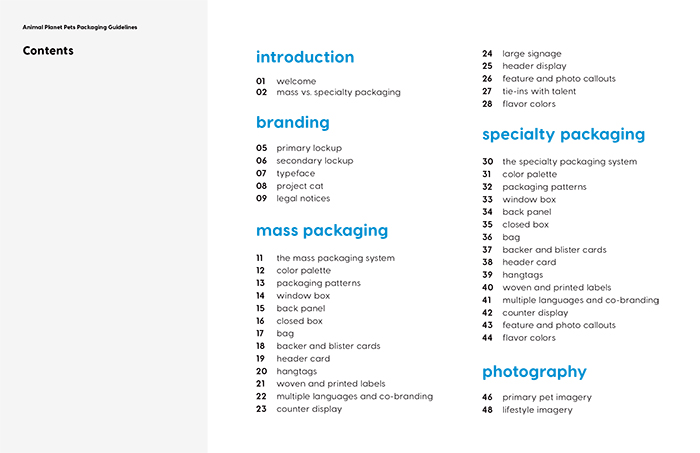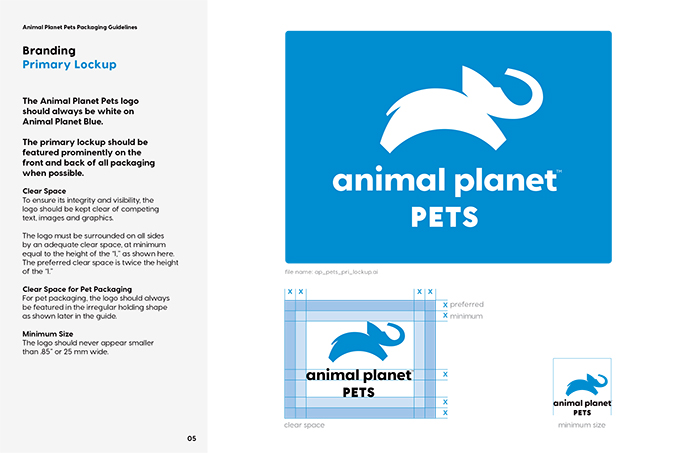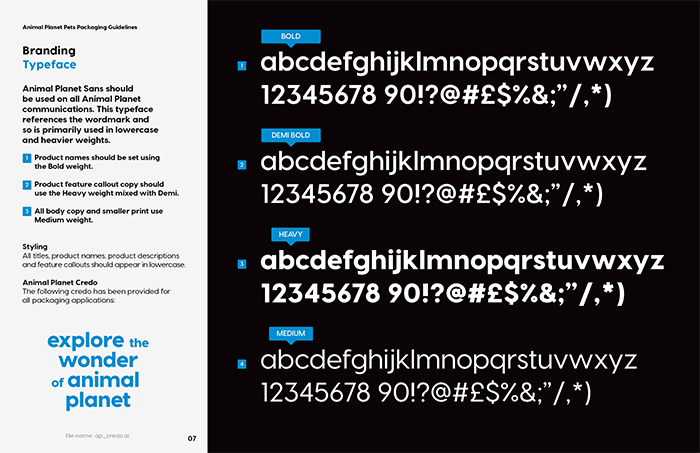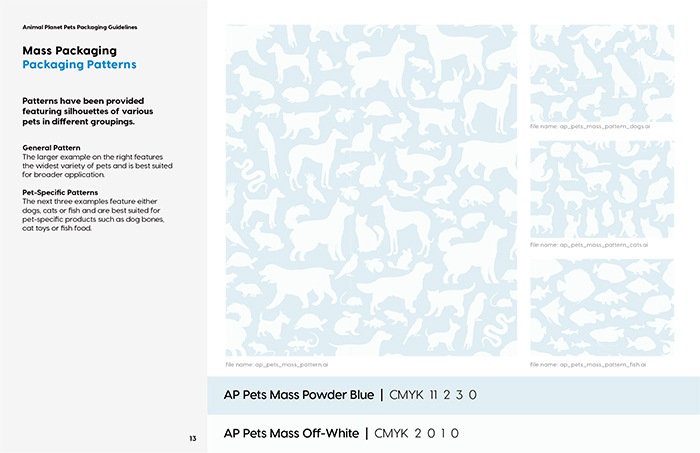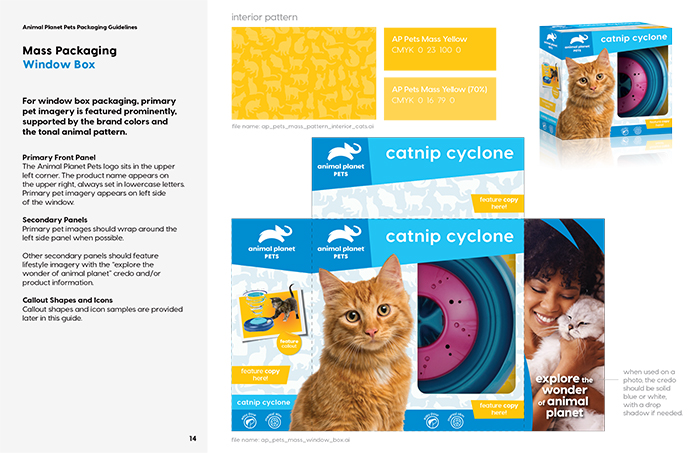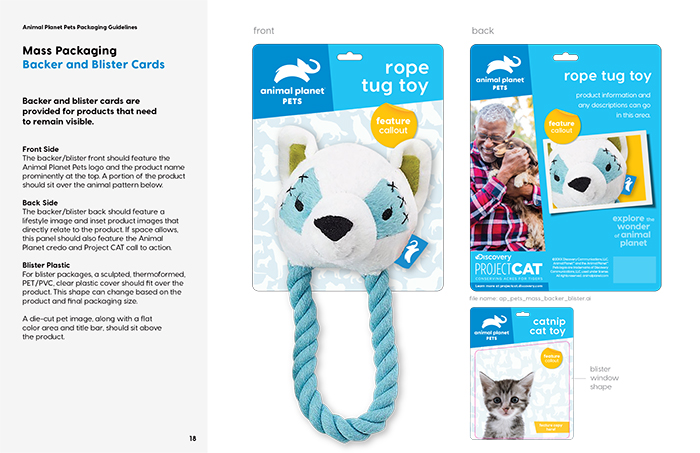 Packaging Design Retail Segmentation
We split the guide into two packaging design systems, mass market and specialty, keeping in mind the price point of each product line as well as the packaging's printing techniques.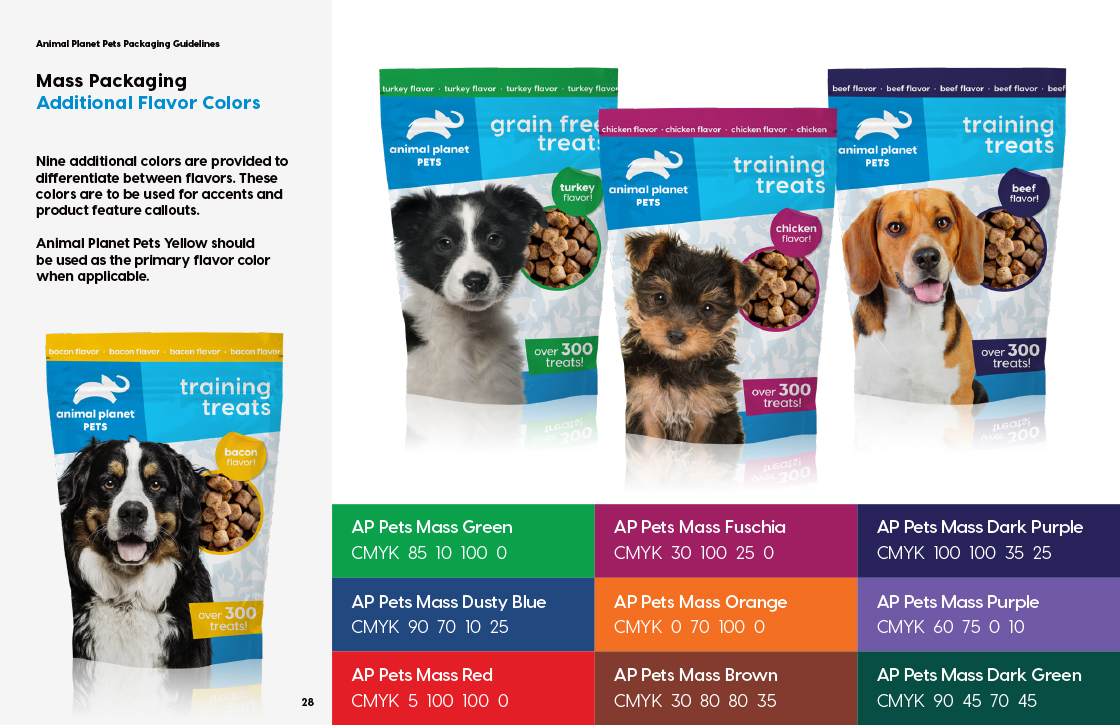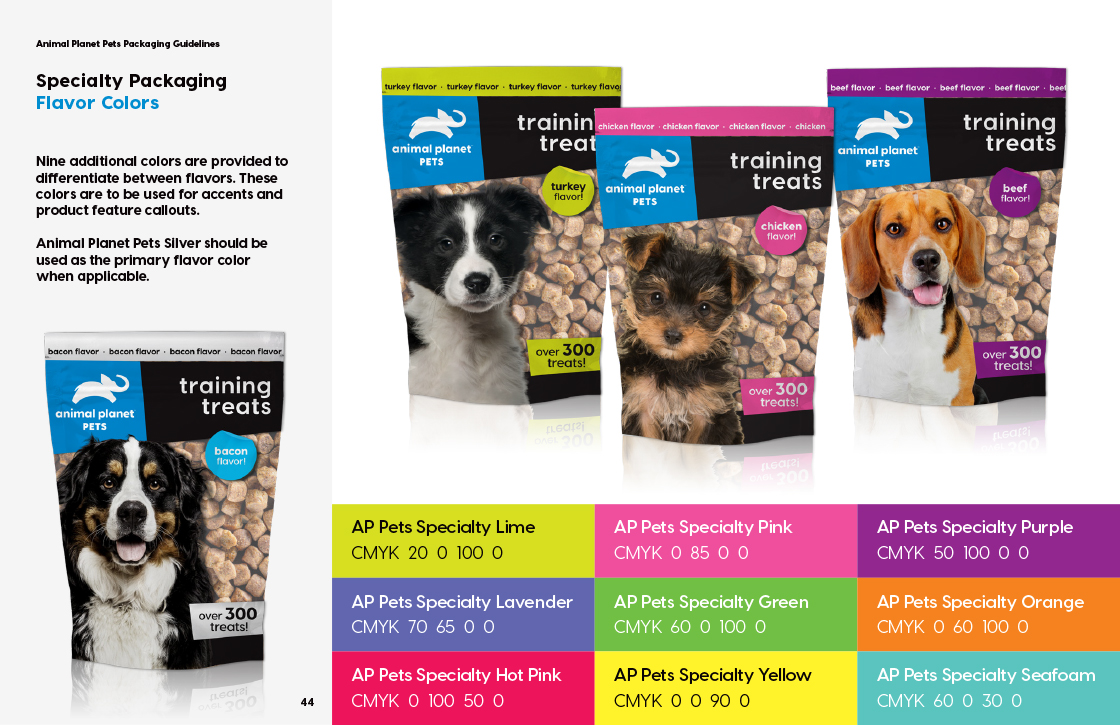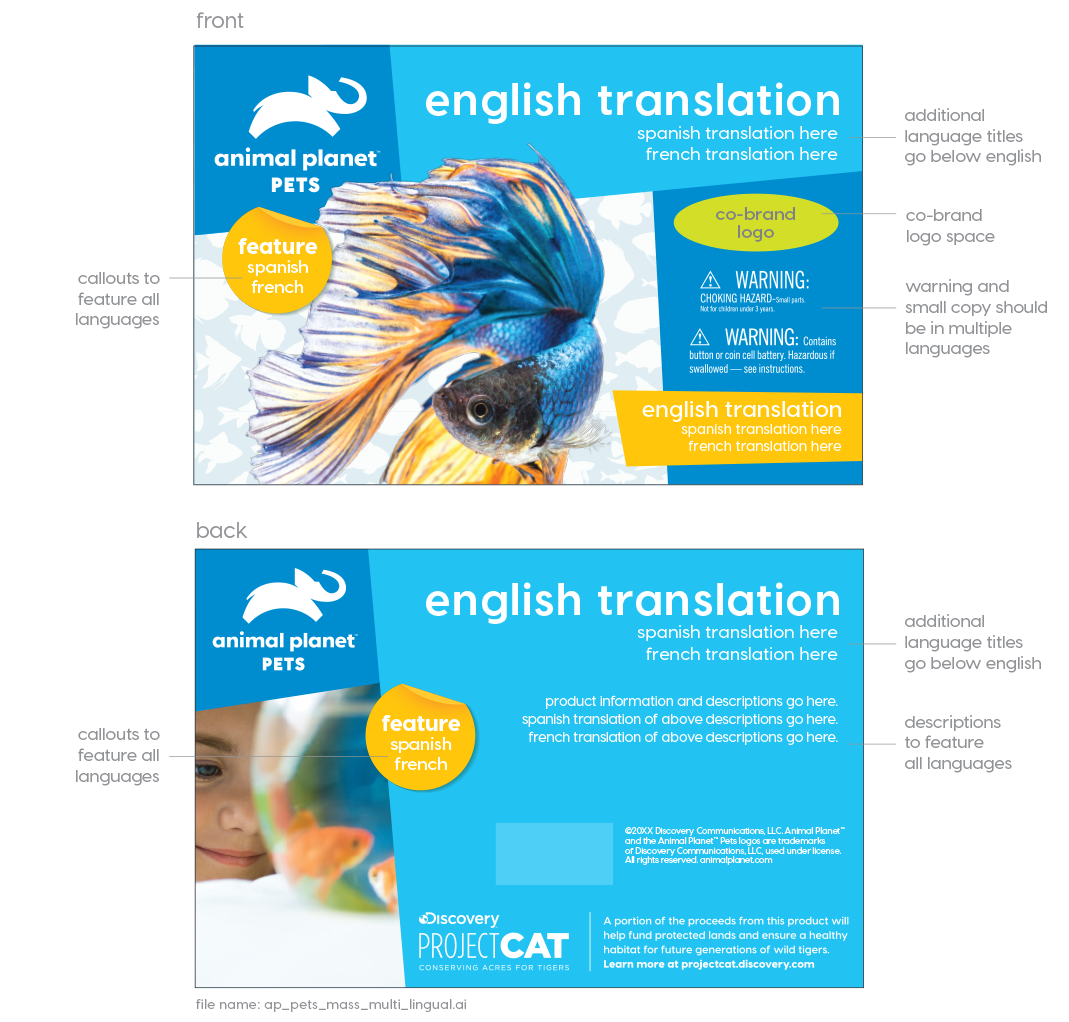 Familiar Brand Elements
We employed photo frames and callout shapes that would mimic the on-air branding and tie into the core packaging line. And because this was a global program, we also featured multi-language options and details on where to place co-branded logos.
Photography
Our team took the time to select a wide variety of high-res images showcasing pets of different breeds and sizes, creating professional clipping paths in the process. Lifestyle images were also curated to show the human/animal connection on side panels and point of sale.
Retail Signage
Point of sale displays, including counter displays and shelf talkers, were included in the guide. Large signage samples used single-pet imagery for impact. We also provided samples inspired by the lifestyle images.