Crayola Colors of Kindness
Hand Lettering | Illustrations | Creative Asset Collections
Another project with one of our favorite clients, Crayola challenged us to develop a style guide art supplement based on their Colors of Kindness crayon set. We provided a variety of creative assets applicable to a wide range of licensed products, aimed at both children and adults, from apparel and accessories to home décor and gifts.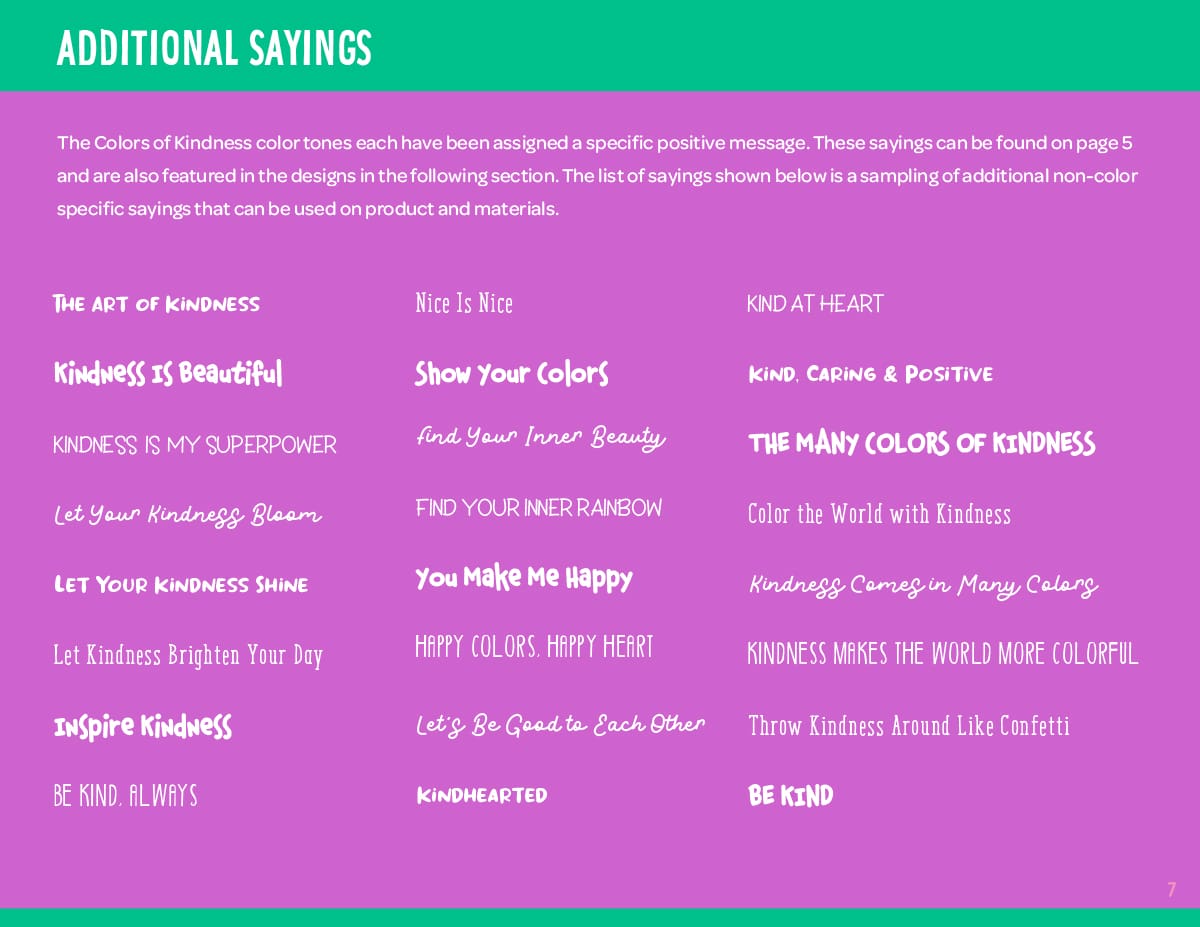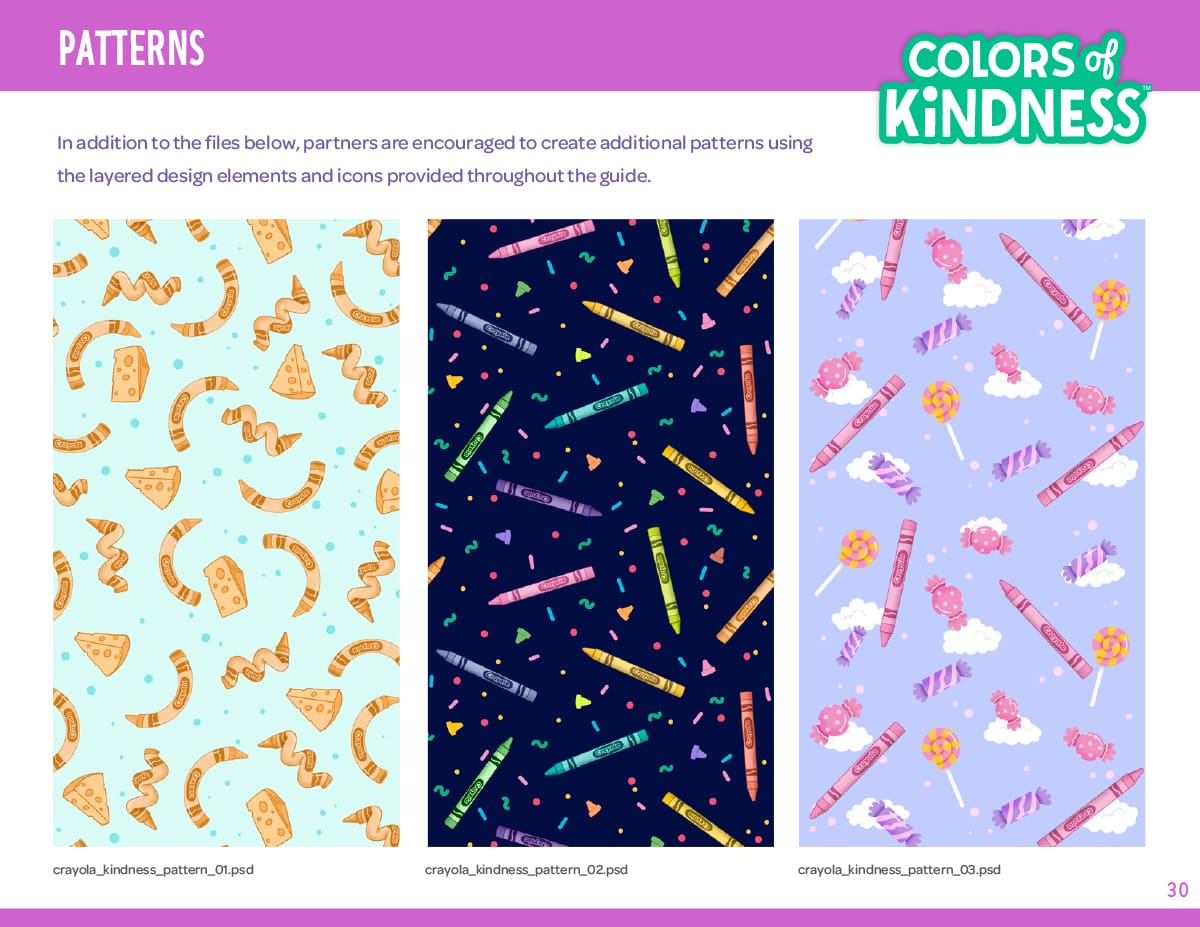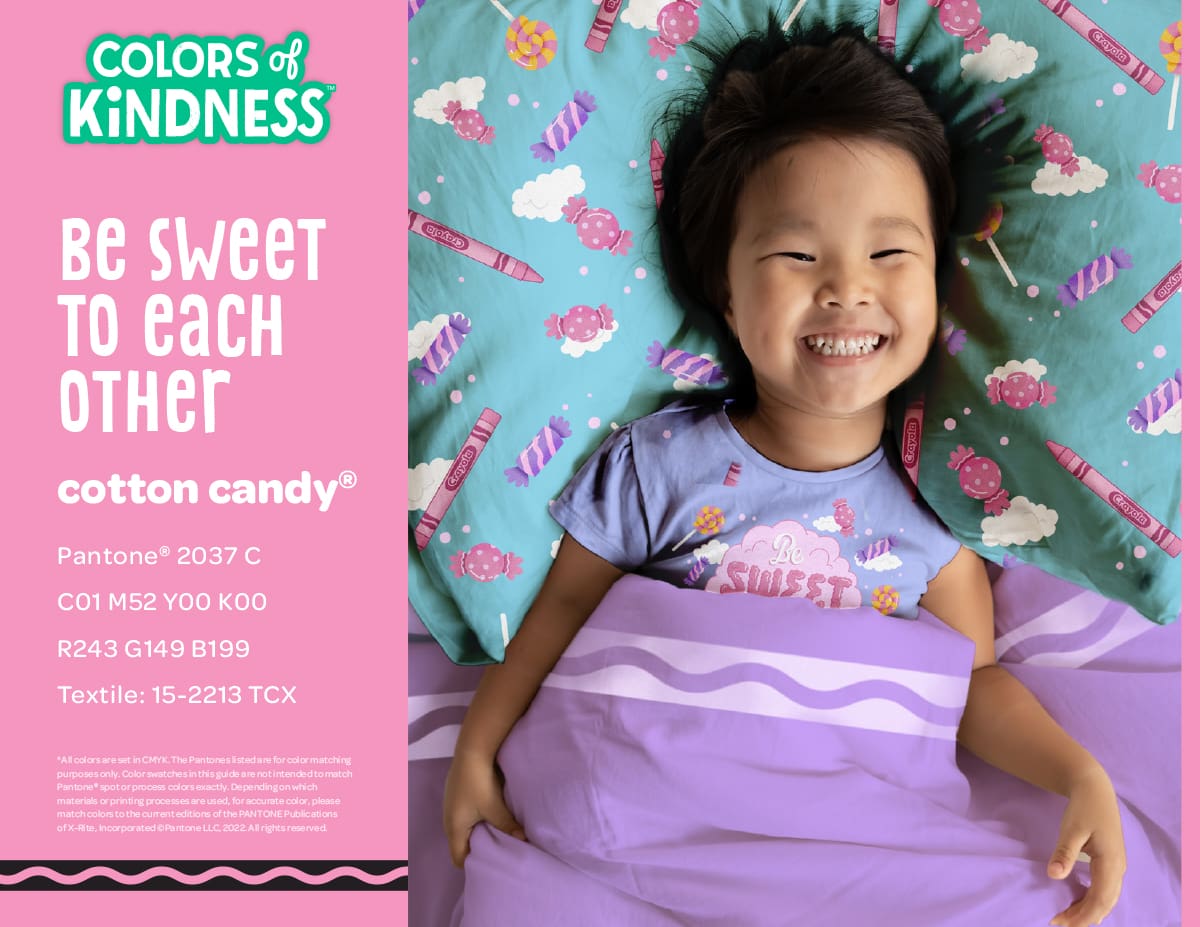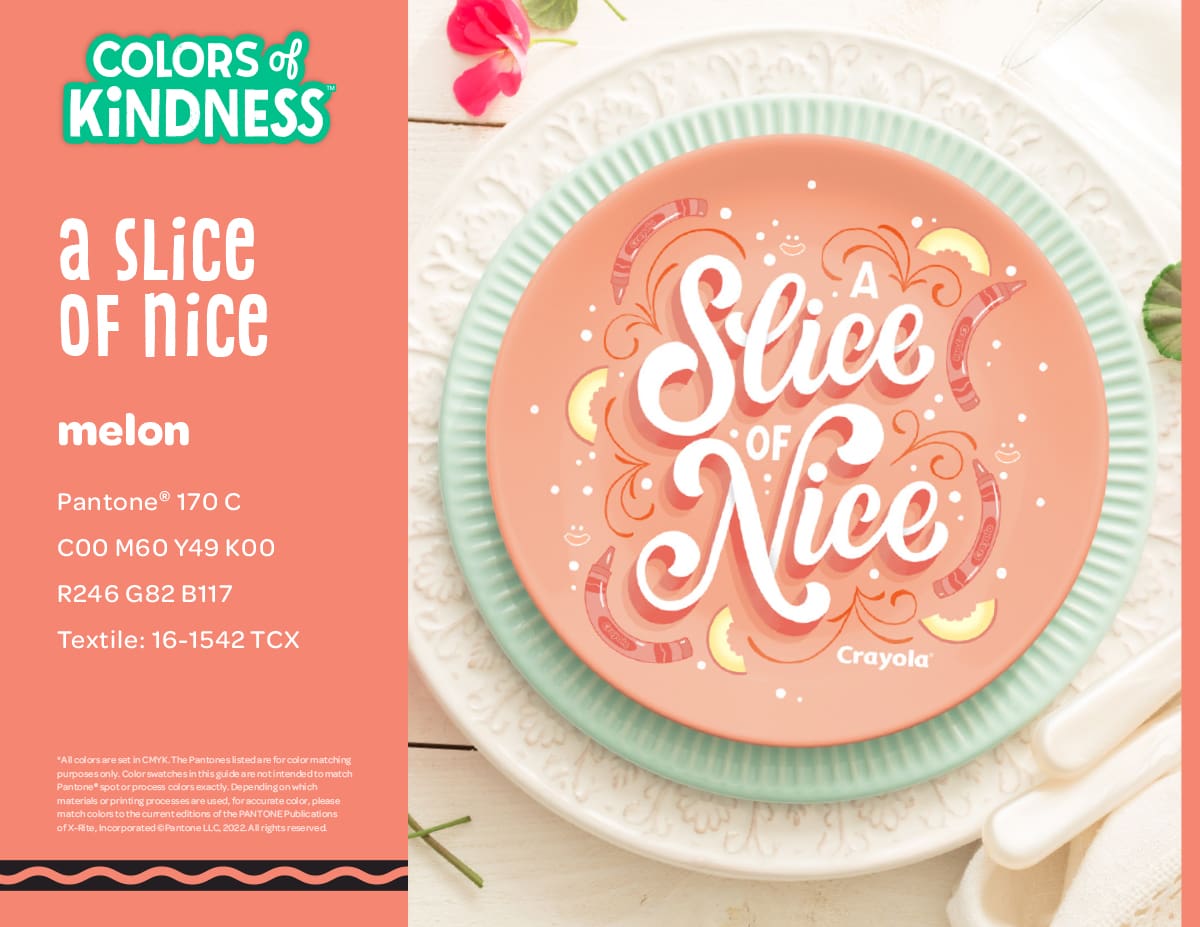 The Colors of Kindness
For every crayon in the box, a color was paired with an uplifting message. We extended this combination to various graphic elements that would give licensed products a more expressive look and feel.
Our creative assets included illustrations, icons, and composed designs, as well as a product vision to give licensing partners a visual sense of the program's potential.
Custom Typography
The uplifting messages were at the heart of our designs, so we enhanced the sayings with custom typography and hand lettering.
We also included nods to Crayola's other ownable assets, such as the logo, the serpentine, and parts of a crayon.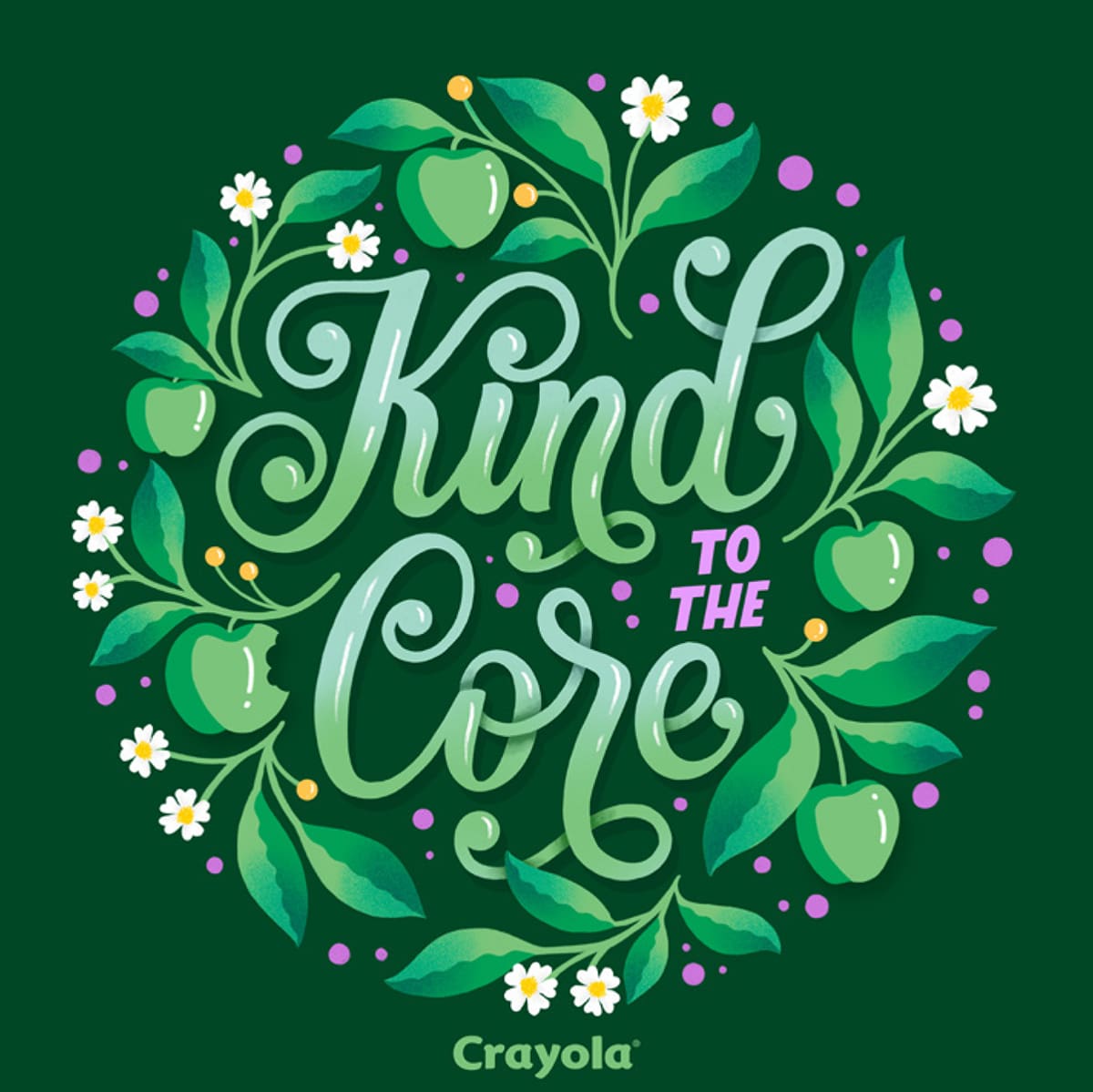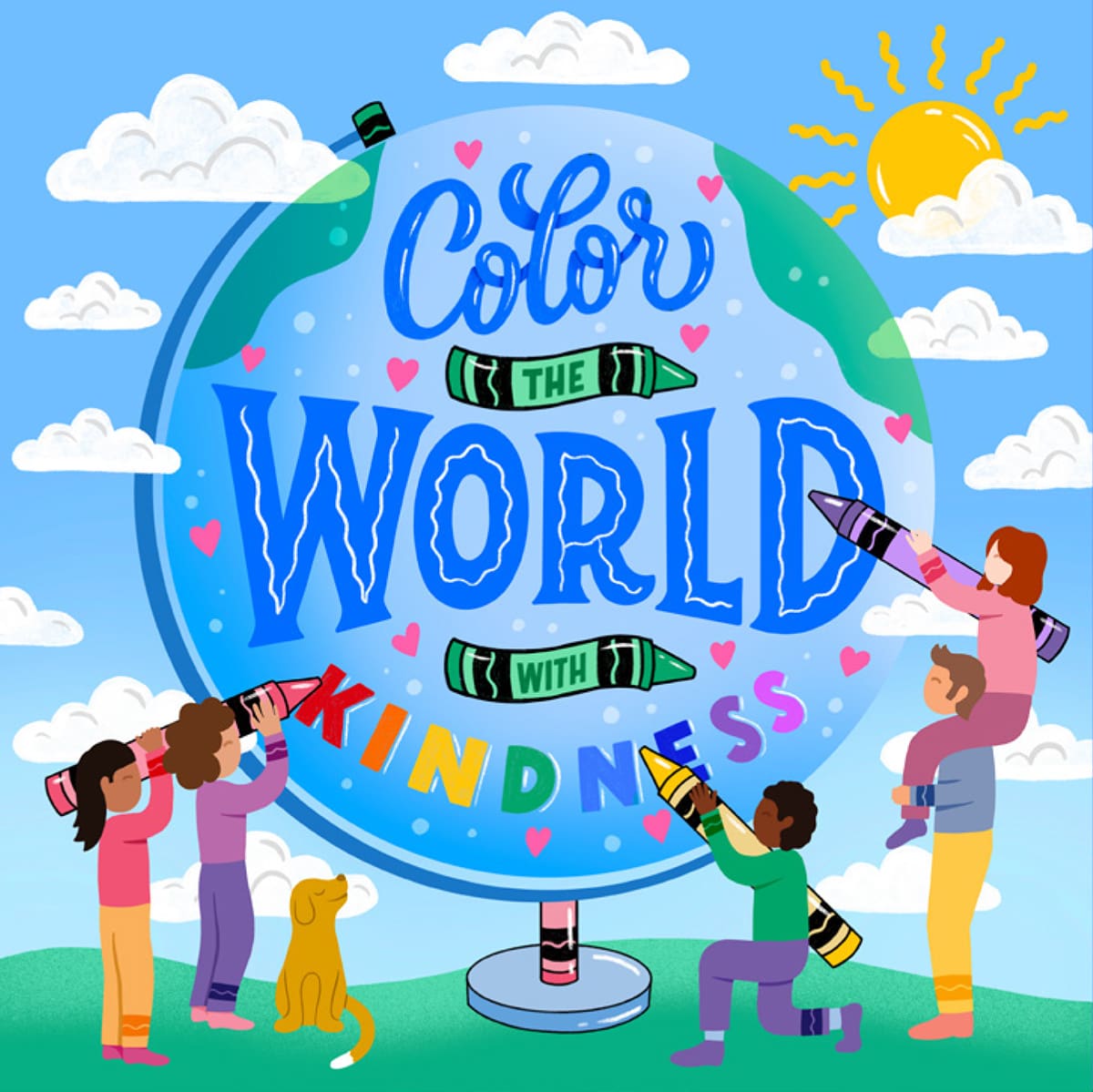 Playful Patterns
To encourage licensing partners to push the graphic elements even further, we provided a number of repeat toss patterns that could be applied to product or used for inspiration.
Seasonal Licensed Products
After the successful launch of the first art supplement, Crayola came back for another collection of seasonal art assets to coincide with their next crayon set. This new collection featured designs for holidays all year round.