Rock and Roll Hall of Fame
Style Guide | Creative Asset Collections | Packaging | Product Vision | Digital Asset Management | Trend Forecast Audit
Working with The Wildflower Group, we were given the opportunity to create a style guide for the Rock and Roll Hall of Fame licensing program. But there was a catch: the only intellectual property they owned was their logo. Unable to use the actual musicians, song lyrics, or artifact images, we created specific theme art groups from scratch based on rock music genres and popular graphic design trends.
Packaging System and Graphic Design Assets
Guitar cases, amplifiers, and other rock-and-roll-inspired graphic design elements formed the building blocks of our packaging system. Our style guide included rules for packaging and a secondary system for a specialty retailers.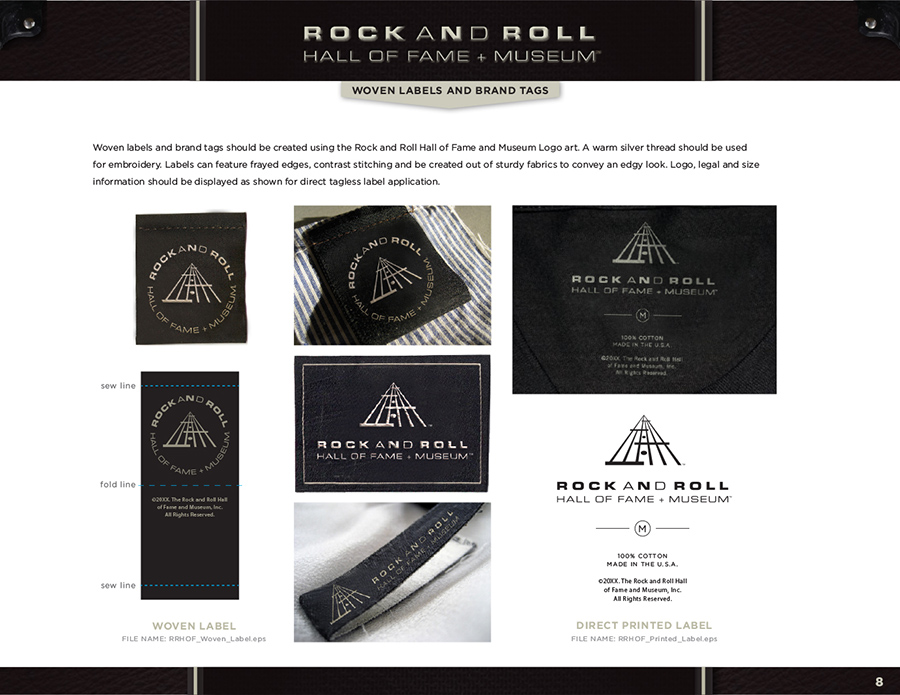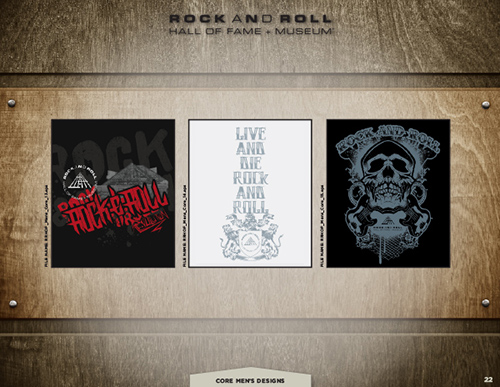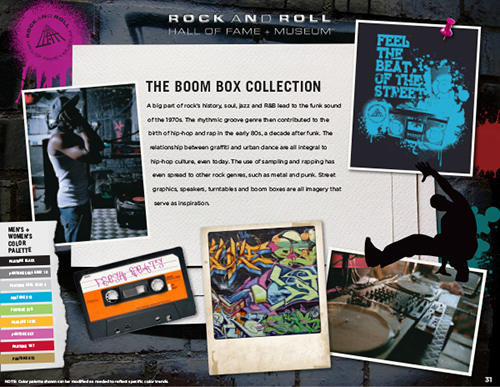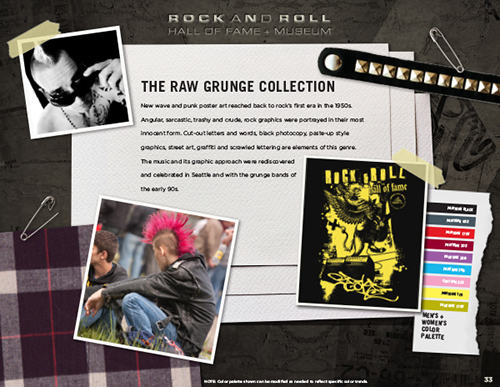 The Core Collection
Skulls, wings, and guitars — our opening collection was comprised of striking graphic elements and elaborate composed designs that could reach a wider audience across multiple rock music genres.
Peace, Love, and Music
This peace-loving collection captured the essence of outdoor music festivals dating back to Woodstock. The theme art made use of bold, expressive colors and psychedelic typography, inspired by classic concert posters and trippy, tie-dye t-shirts.
The Retro Collection
A throwback to vintage concert posters and album covers, our retro collection relied on simple, monochromatic color treatments, block and screen printing techniques, and old-school typography, all of which injected with vibrant accents for a bolder contrast.
Hip-Hop and Punk
Our final collections celebrated Hip-Hop and Punk and their influence on rock music as a whole. Both collections captured rock and roll's rebellious streak, with graffiti-scrawled street art serving as inspiration for a number of standout designs.
Graphic Design Toolbox
We also provided a graphic design toolbox for licensees to create their own original pieces. This included custom illustrations based on various guitar models and other rock and roll elements.
In a more recent project tied to the music industry, we developed a brand vision, style guide, and creative asset collection for The 50th Anniversary of Hip-Hop.