Animal Planet Toys
Licensing Style Guide | Packaging System | Product Vision | Retail Vision and Insight
Working under the banner of Animal Planet's new branding, StyleWorks developed multiple style guides, including a toy packaging guide for kids. The project allowed us to showcase the brand's unique ability to excite its target audience by drawing on wildlife from around the world — even going back to the dinosaurs.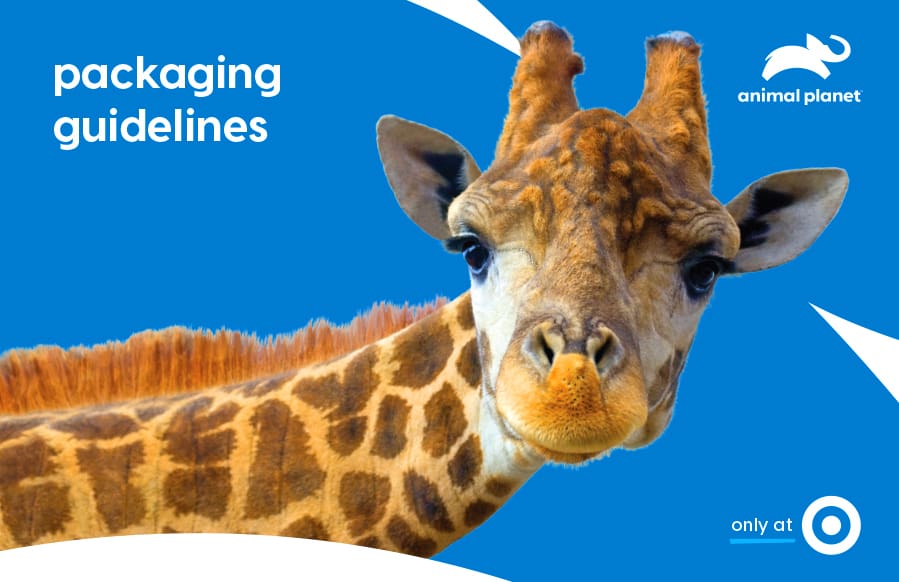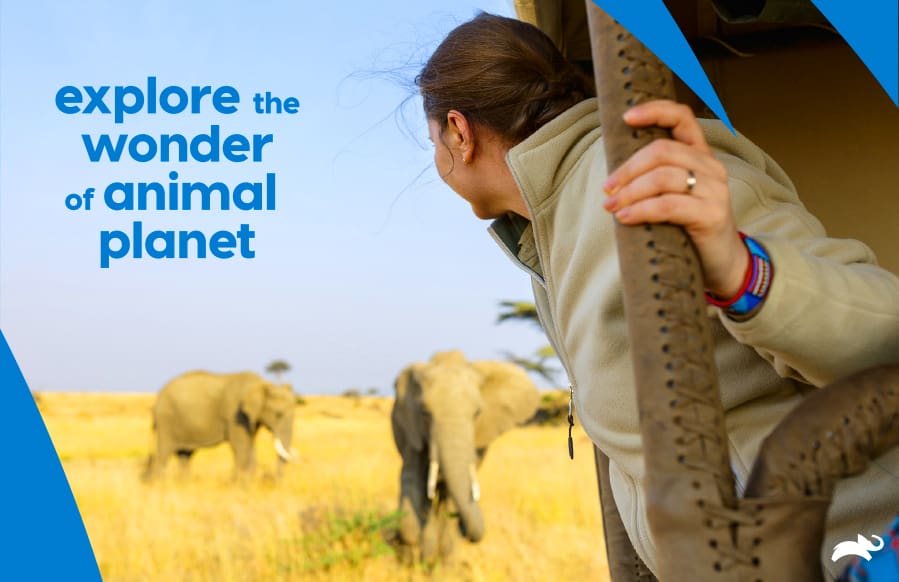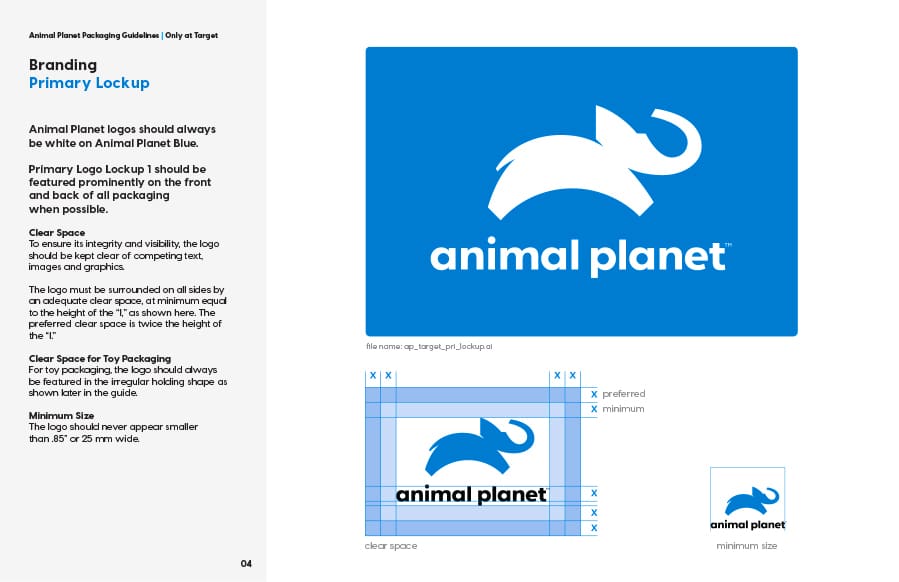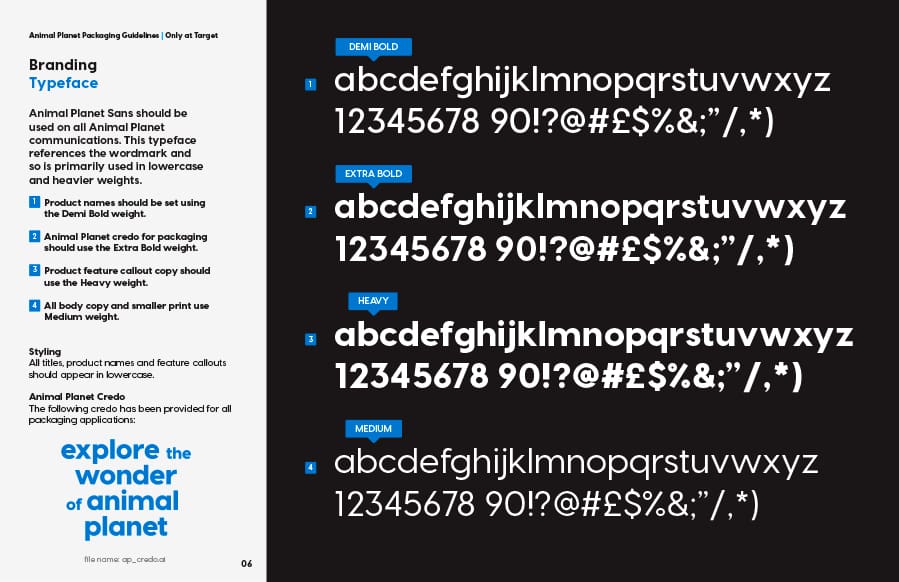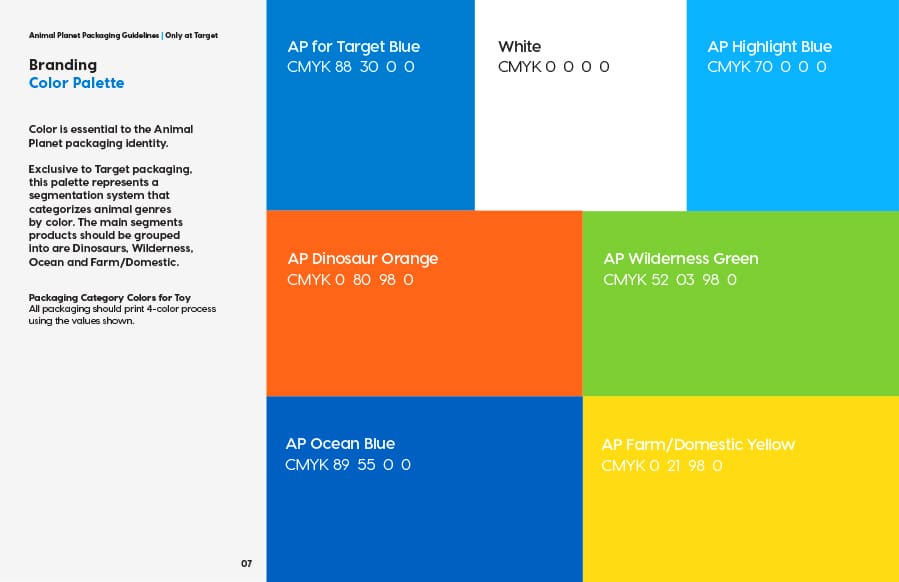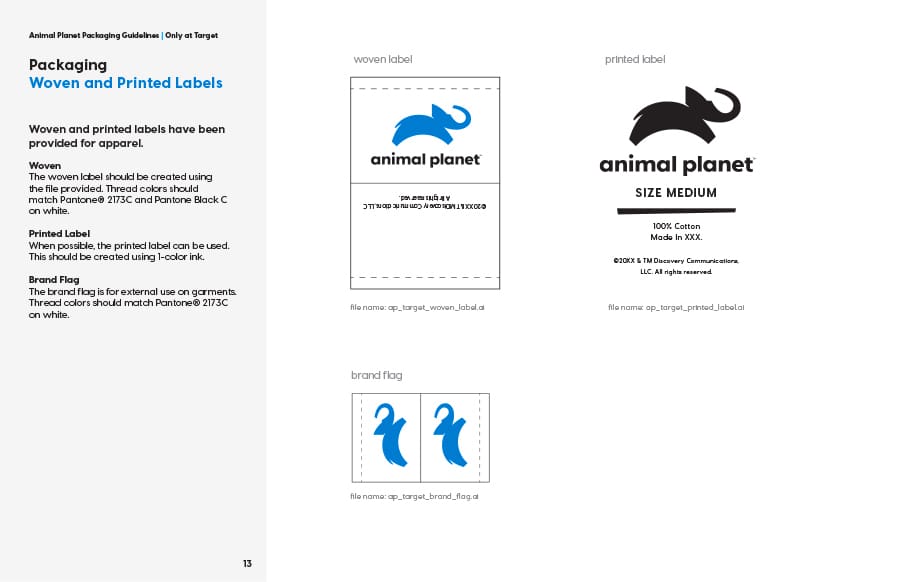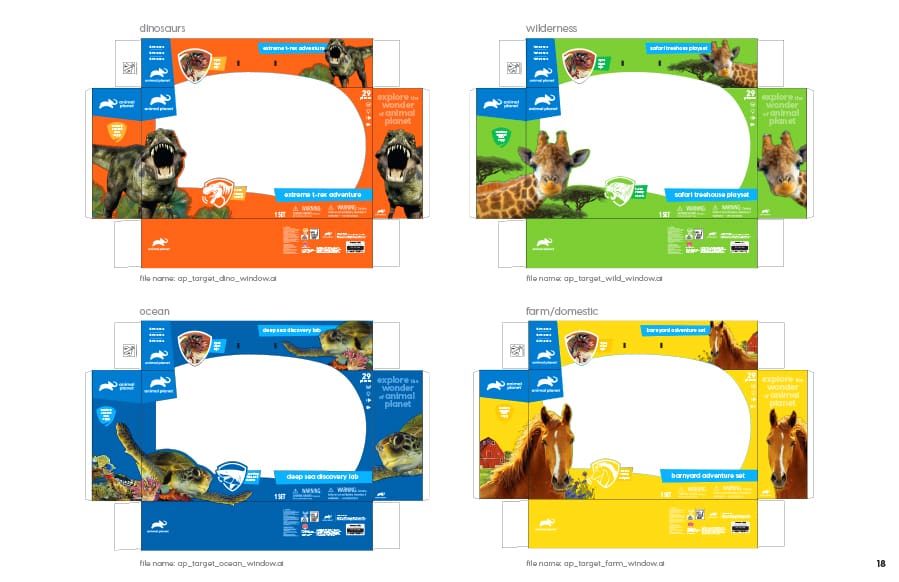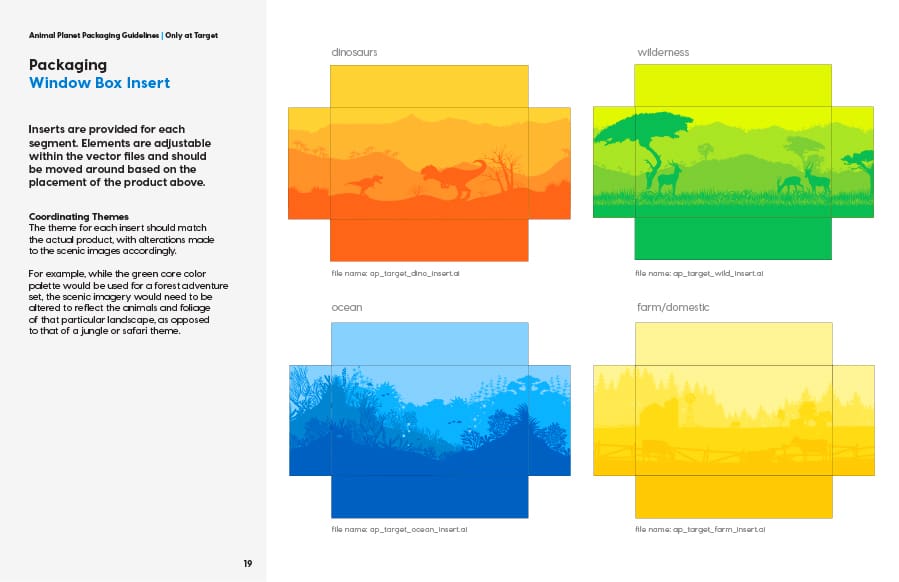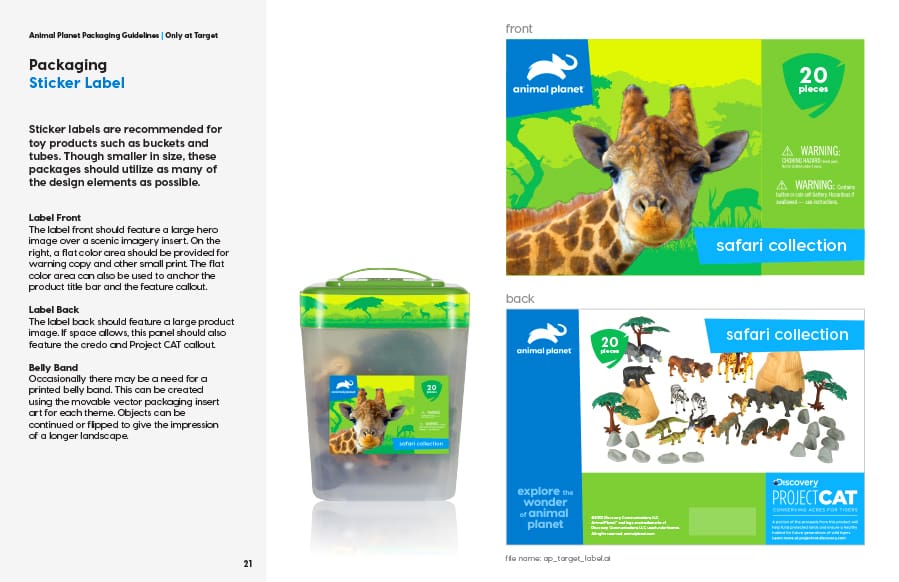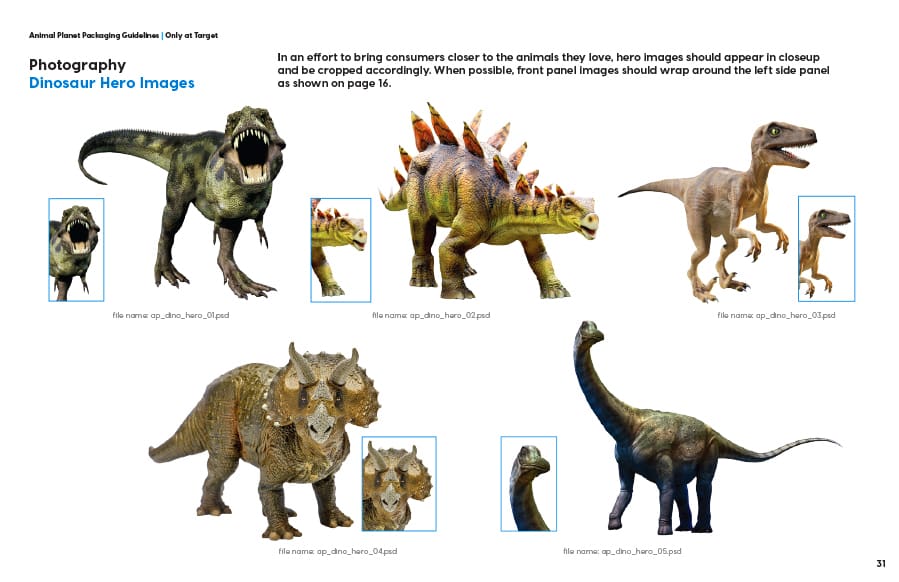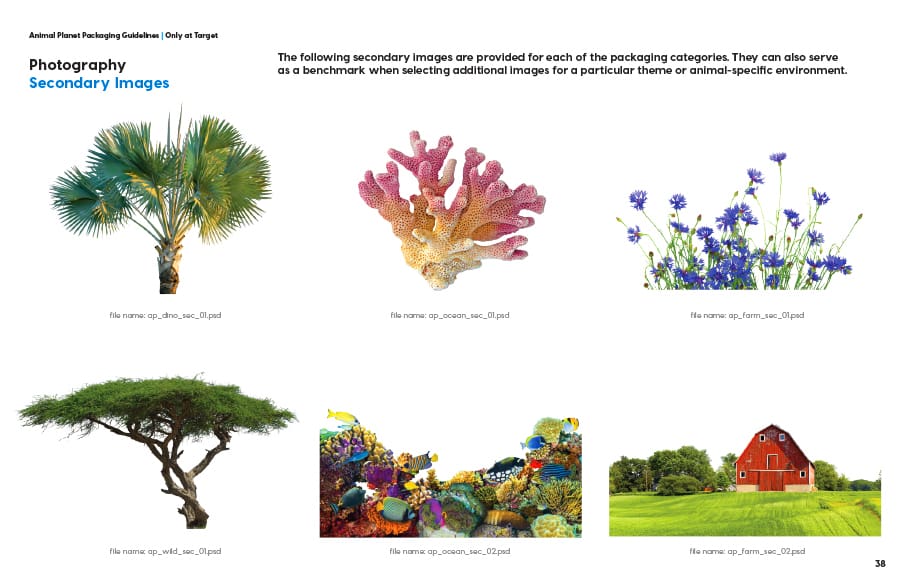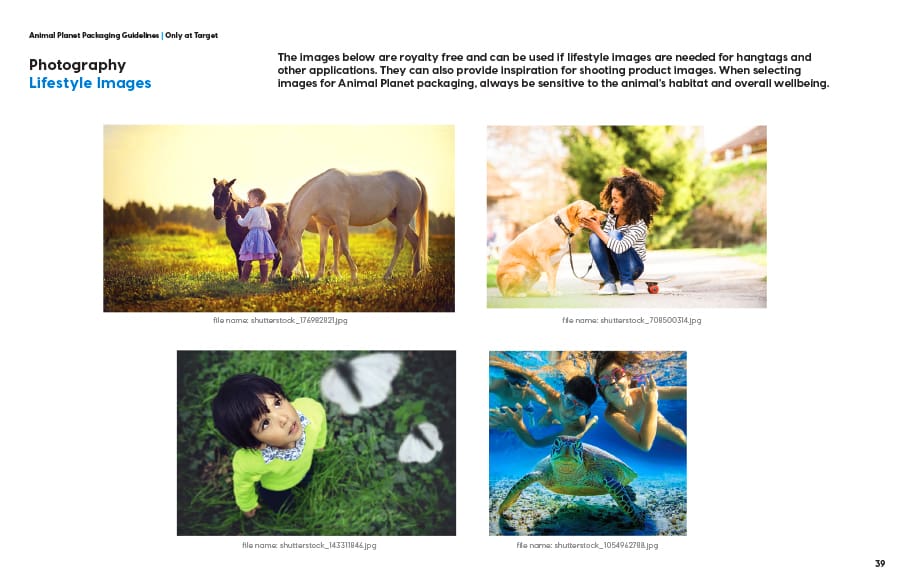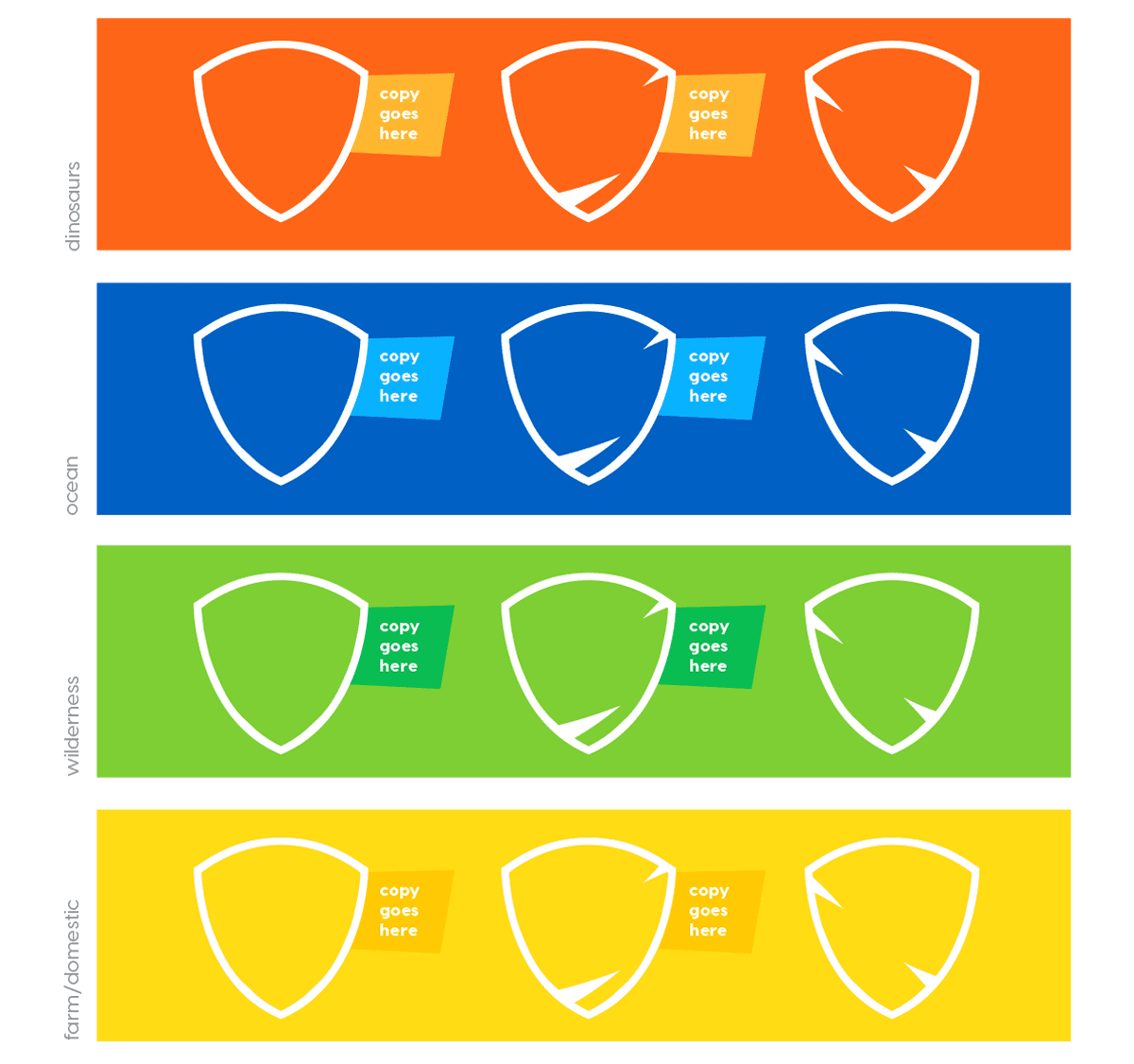 Product Segments
Given the scope of the animal kingdom, the possibilities for product are endless. To better organize a product line exclusive to Target, we broke up our toy packaging system into segments, each segment capturing the spirit of a particular environment.
Closer to the Wild
Working with Animal Planet's extensive library of high-resolution images, we chose hero imagery in which animals would be making direct eye contact with the consumer.
Each image was carefully clipped and retouched, then paired with a secondary image to give a sense of the animal's natural habitat.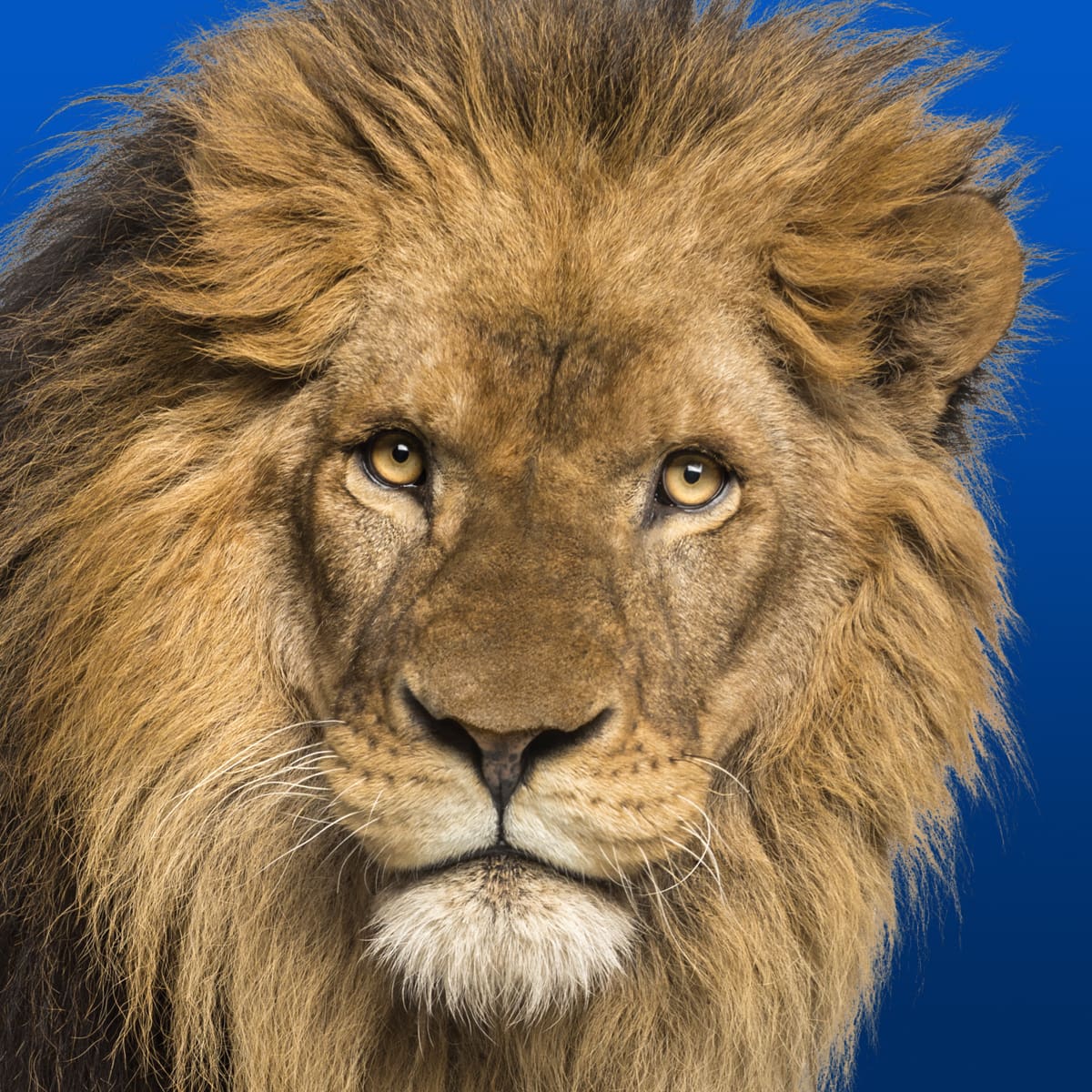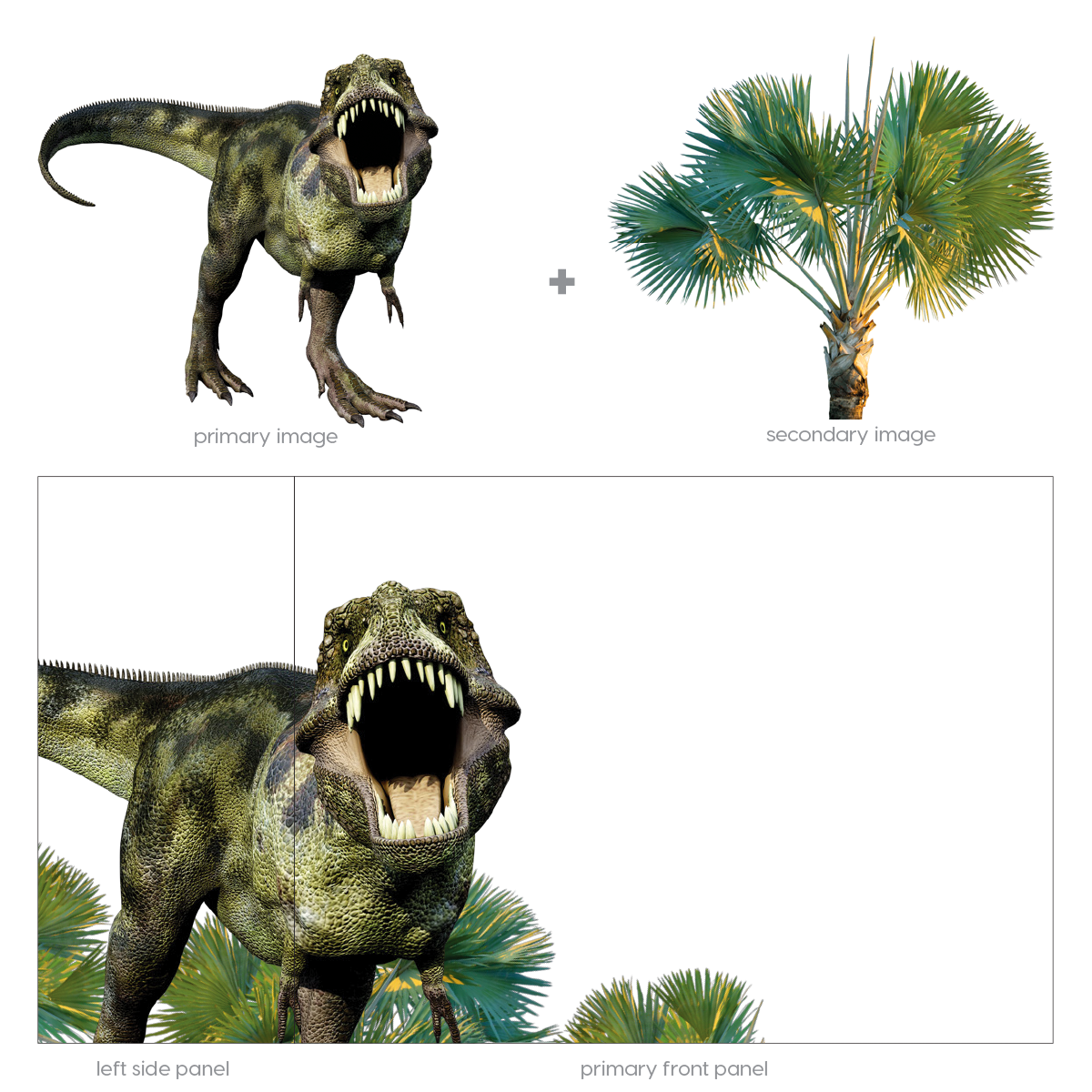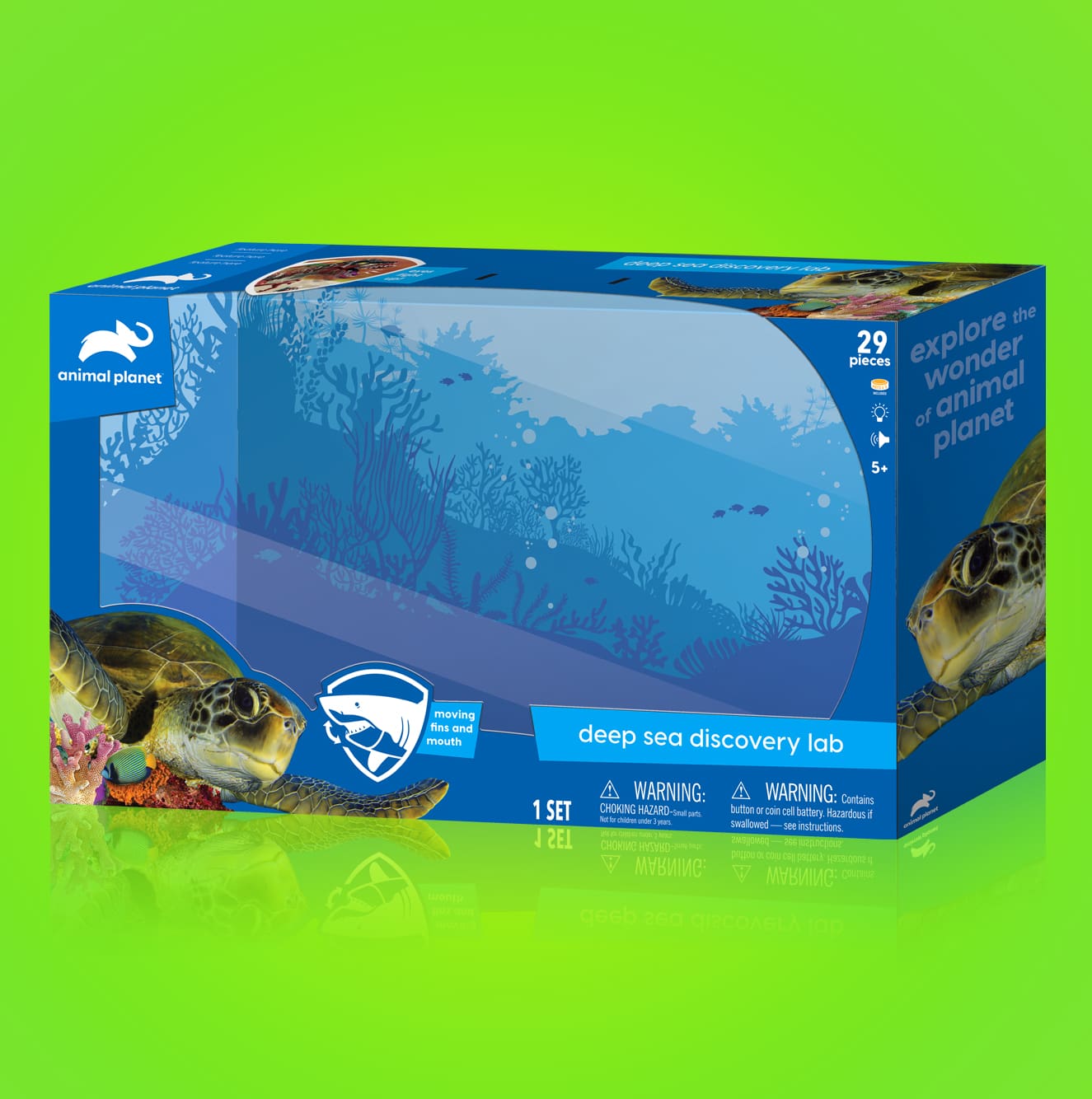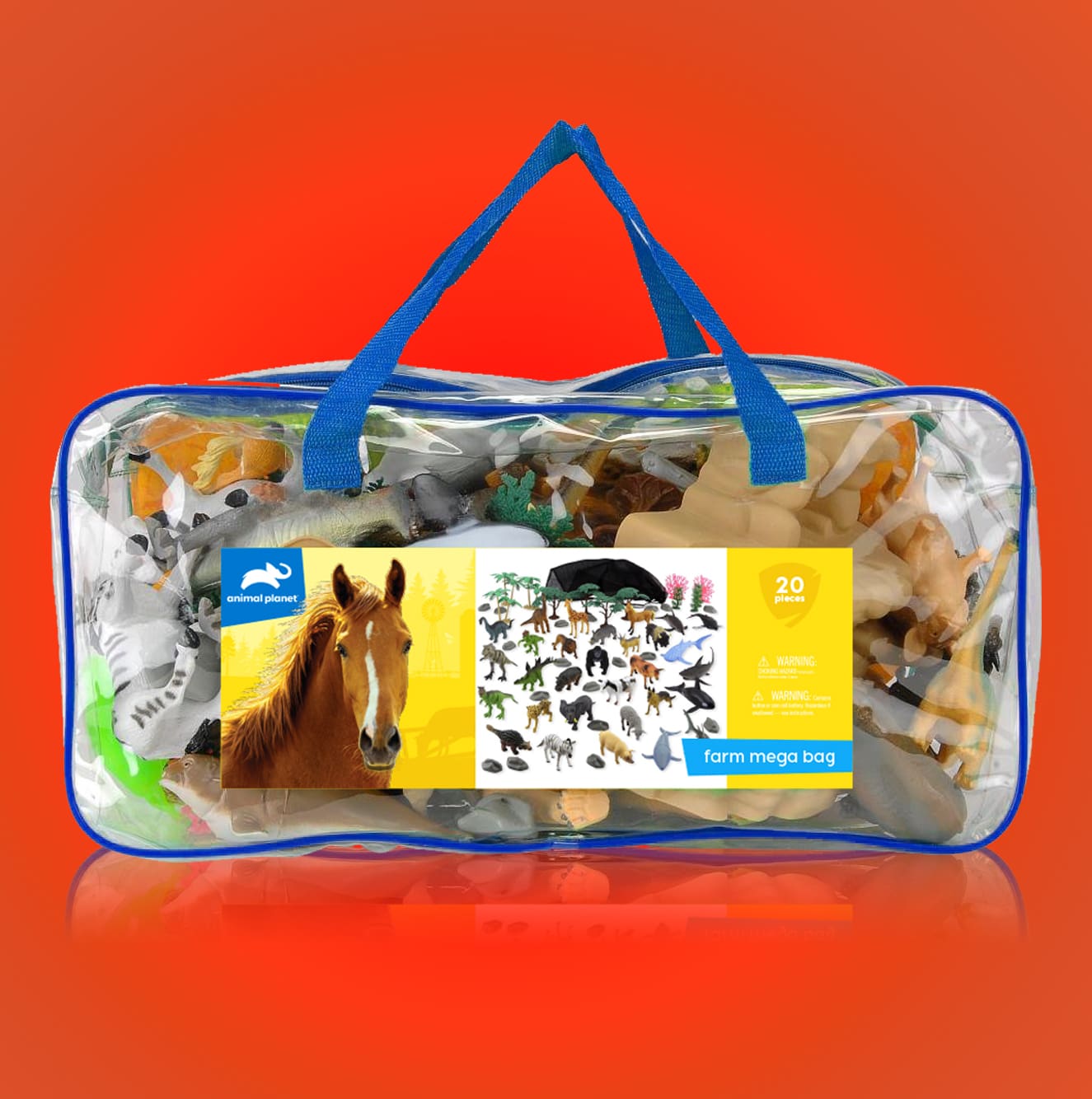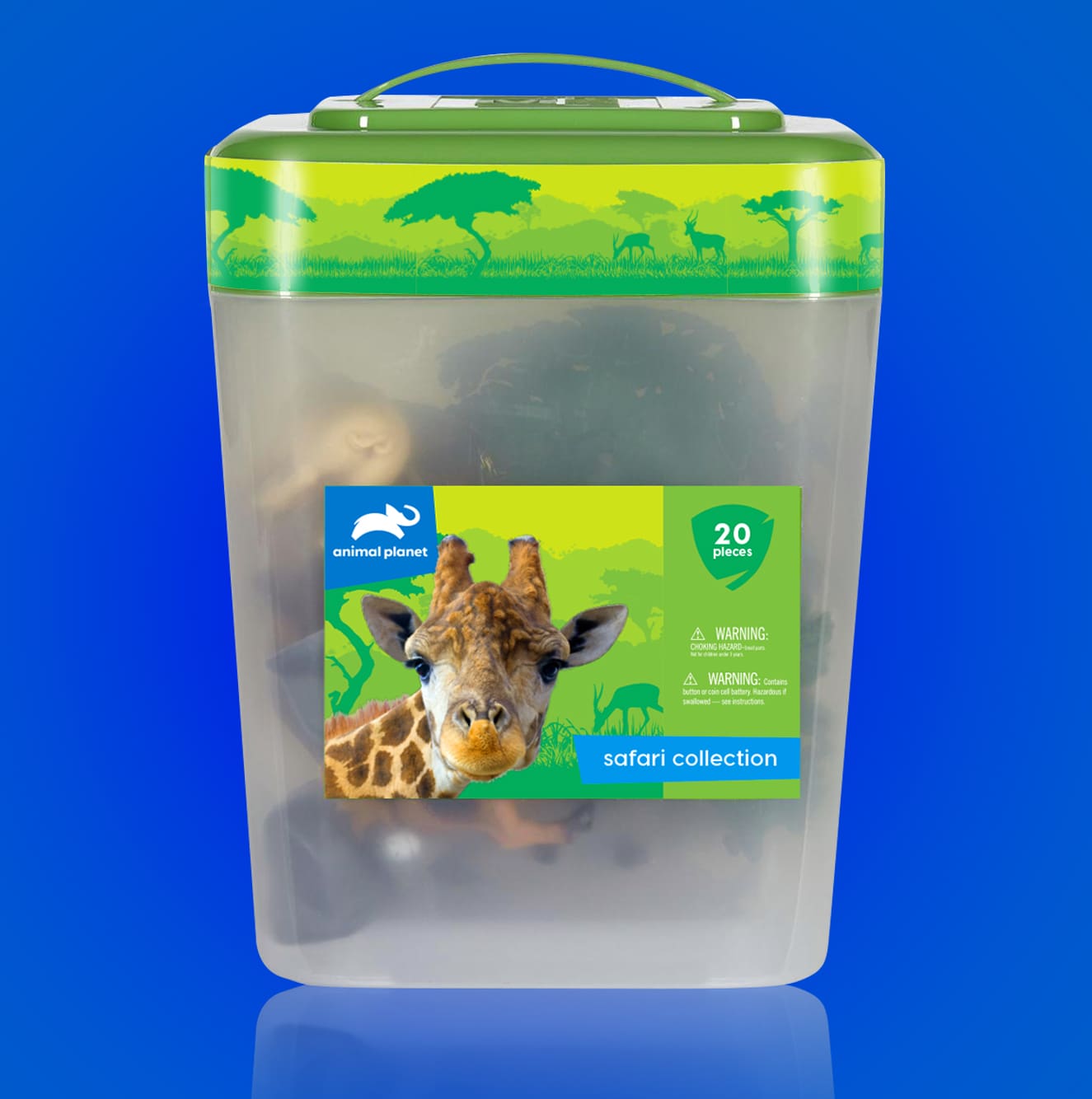 Toy Packaging
The design segmentation was extended further into various packaging shapes based on the product line to be launched at retail.
We used this packaging system as a starting point for our next project with Animal Planet: Guardians of Endangered Species. And a similar style was used for our work on Animal Planet Pets.