Chrysler
Creative Asset Collection | Product Vision
Working with IMG Licensing, StyleWorks developed creative asset collections for Chrysler, Dodge, and Ram. The collections were based on seasonal lifestyle trend forecasts and current vehicle marketing initiatives, taking into account the brand essence and history. Each licensing program received its own set of composed designs and a product vision to provide licensees with direction and inspiration for extending the brand to categories such as apparel and accessories.
Chrysler in Licensing
We began our Chrysler licensing collection by assessing classic logos, advertising, and imagery that would appeal to today's consumer. We then created graphics loosely based on the reference material, re-illustrating certain elements to provide usable and scalable art for product applications.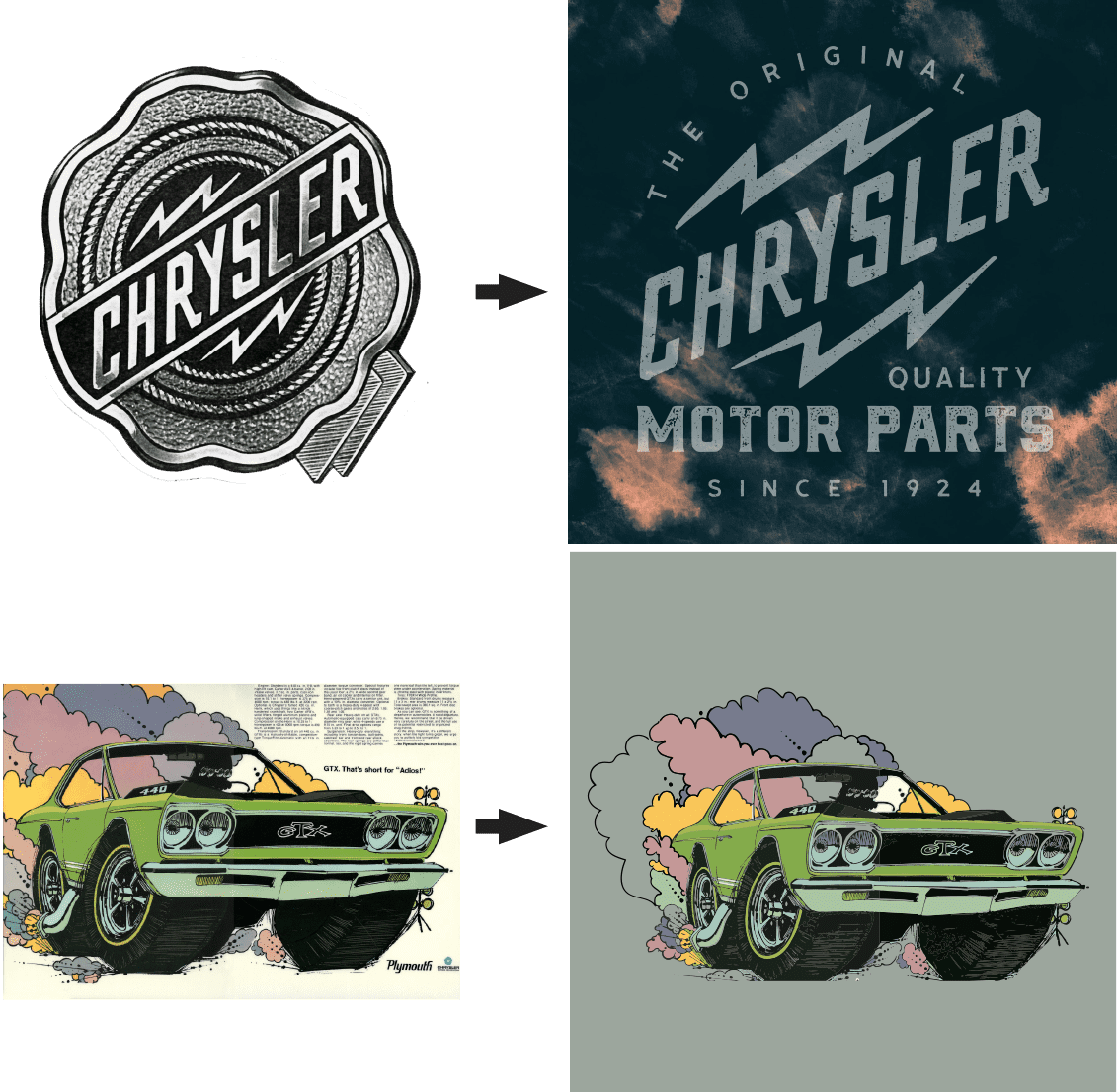 Van Mom
Appealing to a growing segment of the brand's consumer base, we dove headfirst into minivan mom culture with a playful selection of designs that radiated color and confidence.
With the help of trend forecasting services like WGSN, we were able to mix and match styles, experimenting with a variety of new directions.
Chrysler 300
Ideal for streetwear, our third group celebrated the Chrysler 300 with a nod to hip-hop in the early 2000s.
The collection has inspired various licensing deals and designer brand collaborations, as well as products sold on Amazon.com.