Discovery Expedition
Brand Identity | Style Guides | Packaging System | Product & Retail Vision | Marketing Support | Strategy and Insight
Inspired by real-life adventure, Discovery Expedition offers a comprehensive line of technically advanced outdoor apparel, accessories, equipment, and electronics. We were at the forefront of this exciting, new brand extension, charged with taking an established entertainment company and turning it into a dynamic consumer products brand.
Logo Development
To complement the Discovery Communications logo system, we provided the brand extension with a logo using a topographic-style globe. The new icon alluded to the essence of the brand — adventure and exploration.
Brand Extension Mission
In order to define the Discovery Expedition brand, we augmented the original Discovery Communications mission statement, shifting the focus from "watching" to "doing" and encouraging consumers to actively take part in the world around them. We reinforced this message with a tagline: "Venture Forth."
Brand Extension Packaging
We provided a modular packaging system coordinated with a brand color palette. The packaging system included outdoor adventure photography and tutorials on how to present Discovery Expedition products.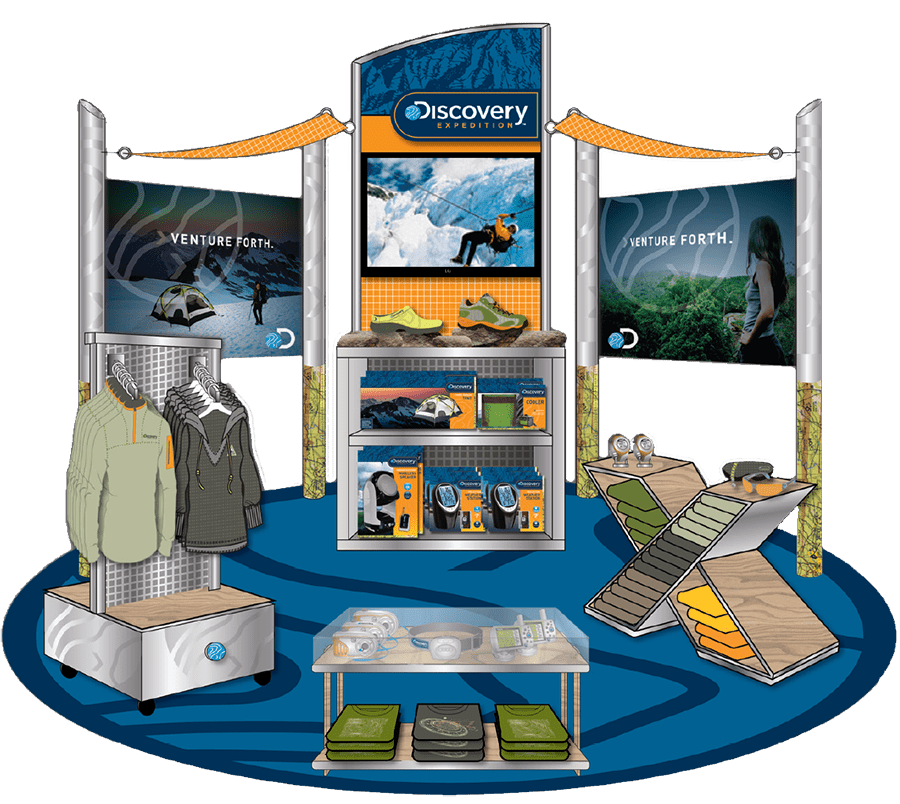 Merchandising Guide
Our style guide contained various examples of retail displays. Elements from these renderings were later used to inspire the establishment of Discovery Expedition stores around the world.
Design Tutorials
To make our design system more user-friendly for licensees, we provided tutorials on how to use digital filters and other effects as well as instruction on packaging and marketing materials.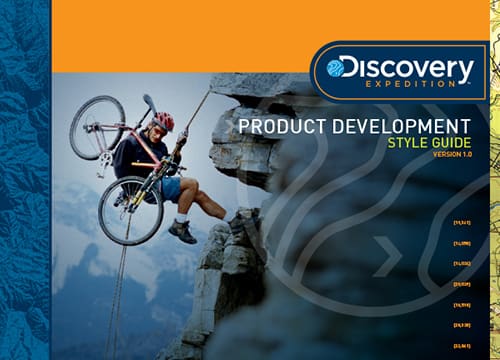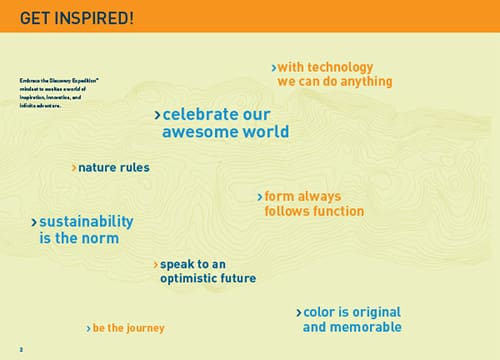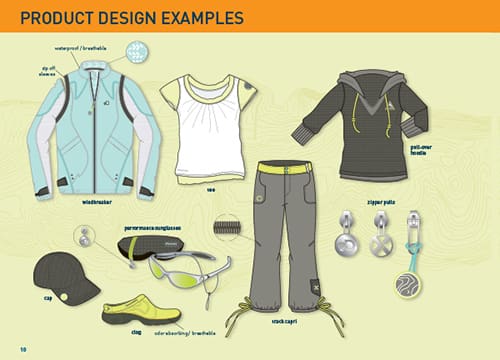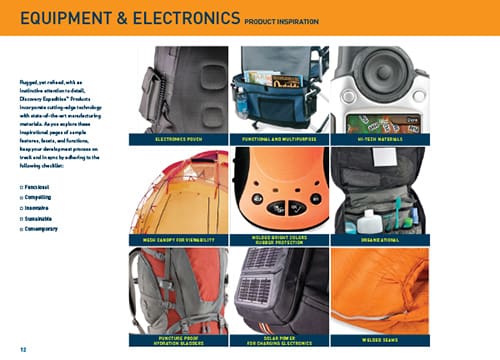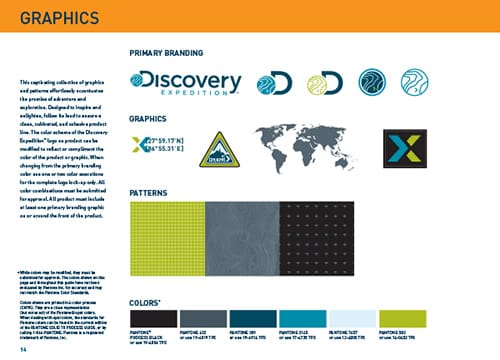 Product Development
We also provided a full product development style guide focusing on curated outdoor apparel with technology-based features and accessories.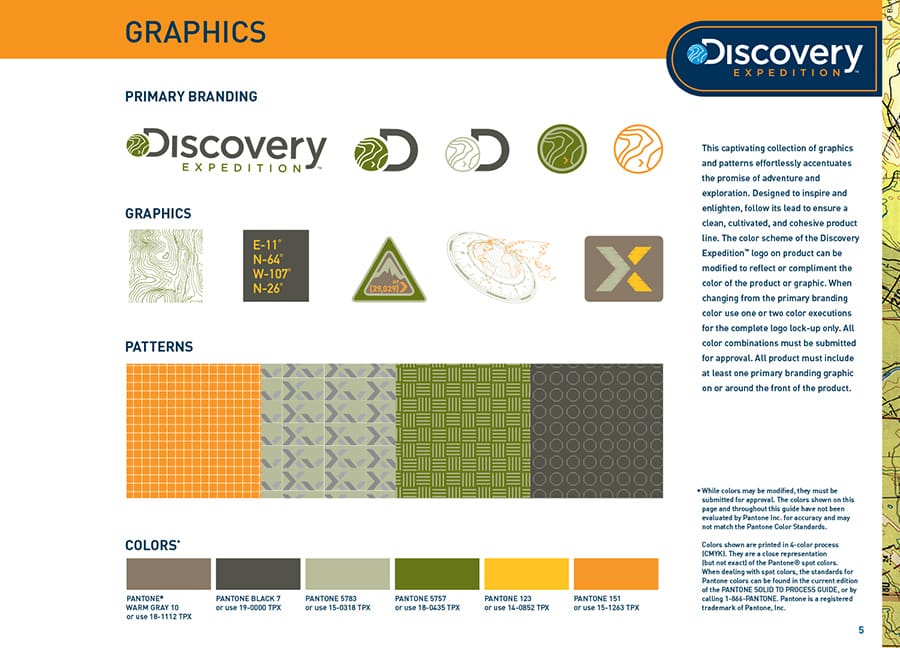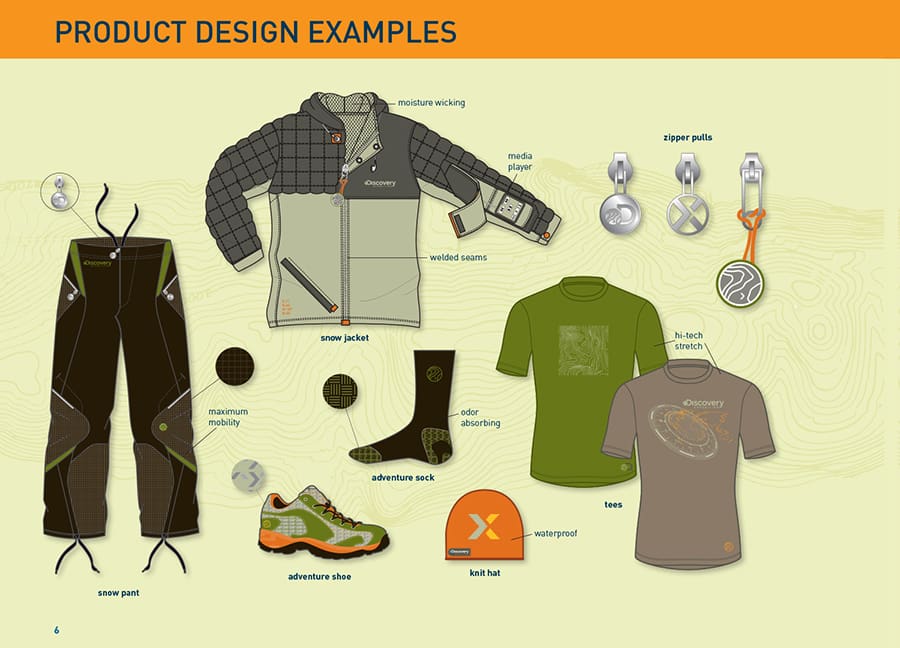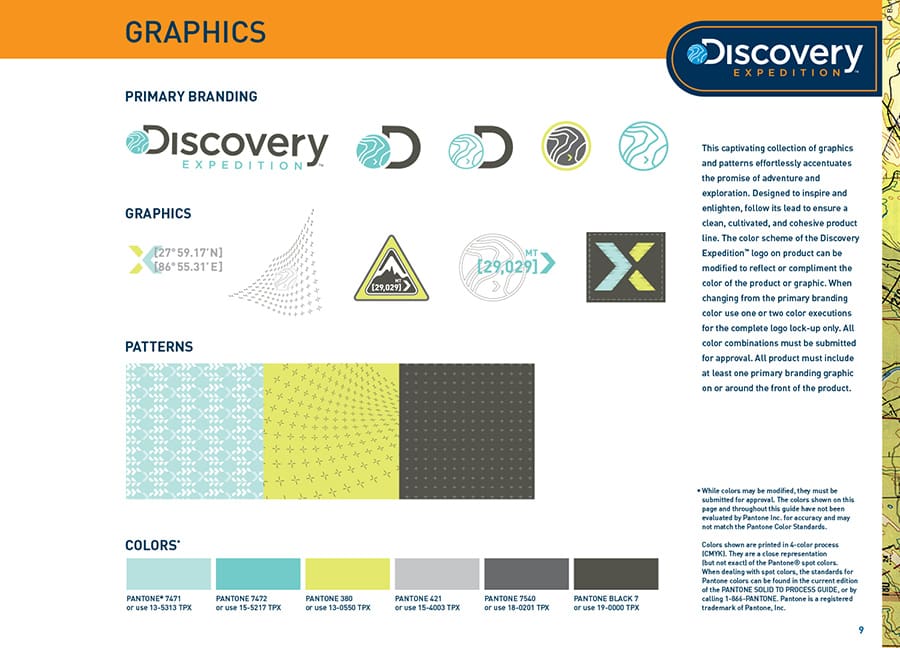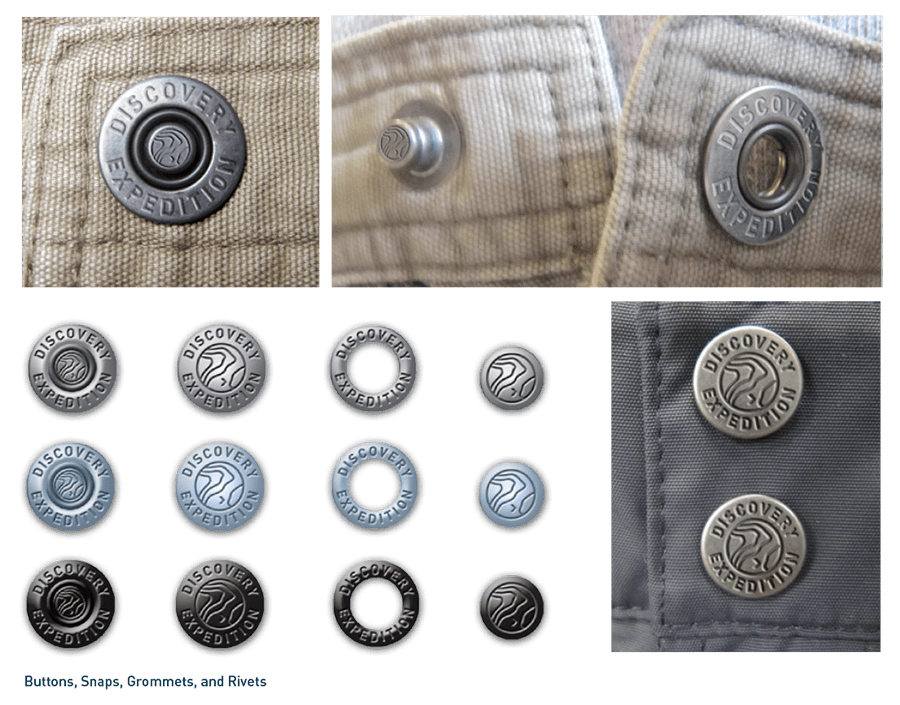 Finishing Touches
Once the licensees were on board, we created a guide devoted solely to product hardware and finishing techniques. This guide included designs for zipper pulls, buttons, hangtags, interior patterns, and luggage.
The Expedition Continues
Today, the Discovery Expedition brand is alive and well. You can find an assortment of footwear at the Discovery Expedition Amazon Store. And the brand is especially popular in Asia and South America — with over 120 retail locations in South Korea alone.
While trends come and go, it's great to see our original brand image stand the test of time.
You can find a complete list of our brand extension deliverables on our Services page.