Dodge
Creative Asset Collection | Product Vision
Working with IMG Licensing, StyleWorks developed creative asset collections for Chrysler, Dodge, and Ram. The collections were based on seasonal lifestyle trend forecasts and current vehicle marketing initiatives, taking into account the brand essence and history. Each licensing program received its own set of composed designs and a product vision to provide licensees with direction and inspiration for extending the brand to categories such as apparel and accessories.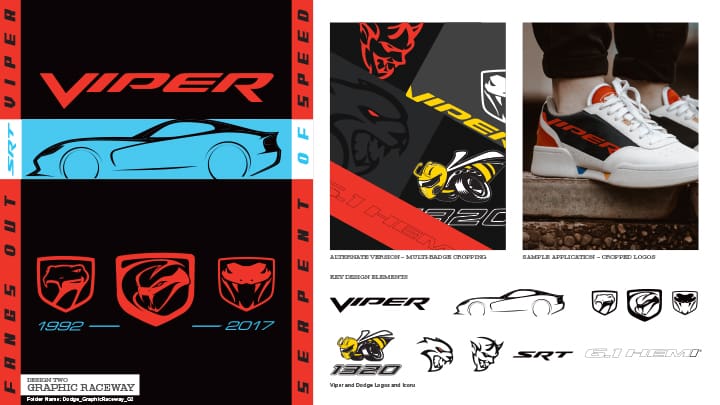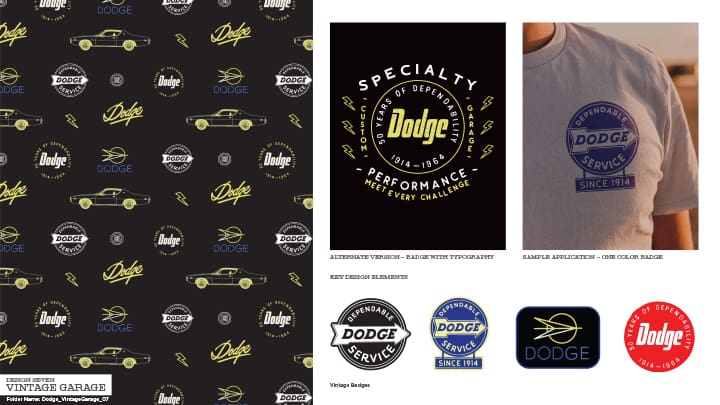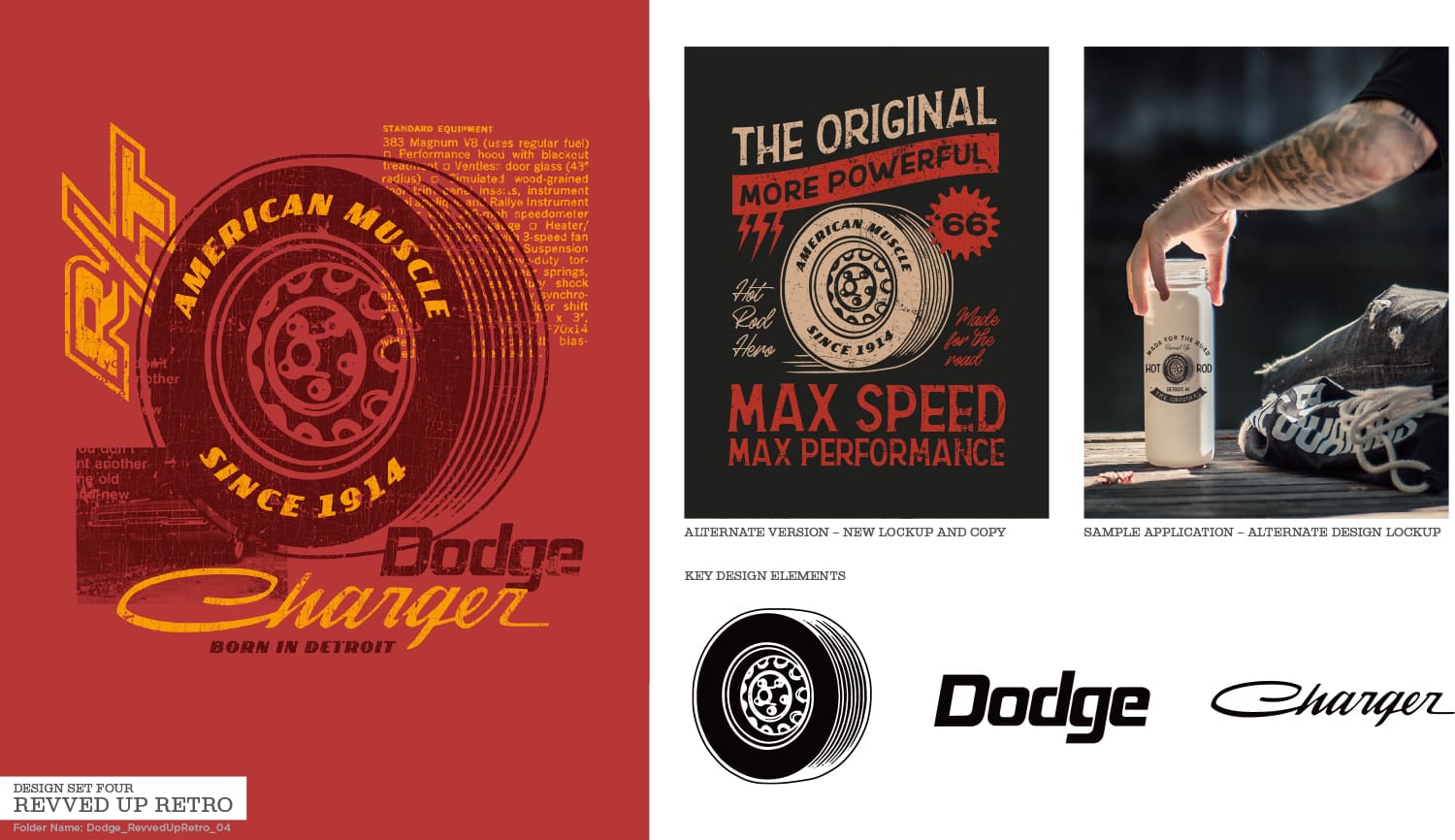 An Authentic Dodge Licensing Program
For the Dodge licensing program to be authentic, we first assessed classic logos and advertising along with the brand's current marketing materials. This gave us the opportunity to re-illustrate logos from the Scat Pack era and prior.
Muscle on a Mission
After immersing ourselves in the brand and creating a series of traditional graphics, we based our next wave of designs on vehicle logos, racing elements, and strong editorial statements, showcasing classic Dodge muscle cars like the Charger and Challenger.
Bold Illustration
Each new group took its own route in a new direction. Several of our designs found inspiration in car culture, punk rock aesthetics, and lowbrow illustration.
The collection has inspired various deals and designer brand collaborations, as well as licensed products sold on Amazon.com.