Ghostbusters
Creative Asset Collections | Illustrations | Product Vision
StyleWorks was one of just a few agencies hired by Sony Pictures to develop new theme art for the 35th anniversary of Ghostbusters. Two of the three collections we presented were chosen for the final guide. The project gave us a chance to work with original Ghostbusters intellectual property and dig deeper into the mid-80s era than ever before.
Photo Pop Graffiti
This vibrant trend drew from the original movie as well as its pop-culture contemporaries. Collage-style tearing, scribbled overlays, and other Warholian manipulations of the movie stills and other intellectual property allowed us to indulge in the extravagance of the era while playing off the humor of the film.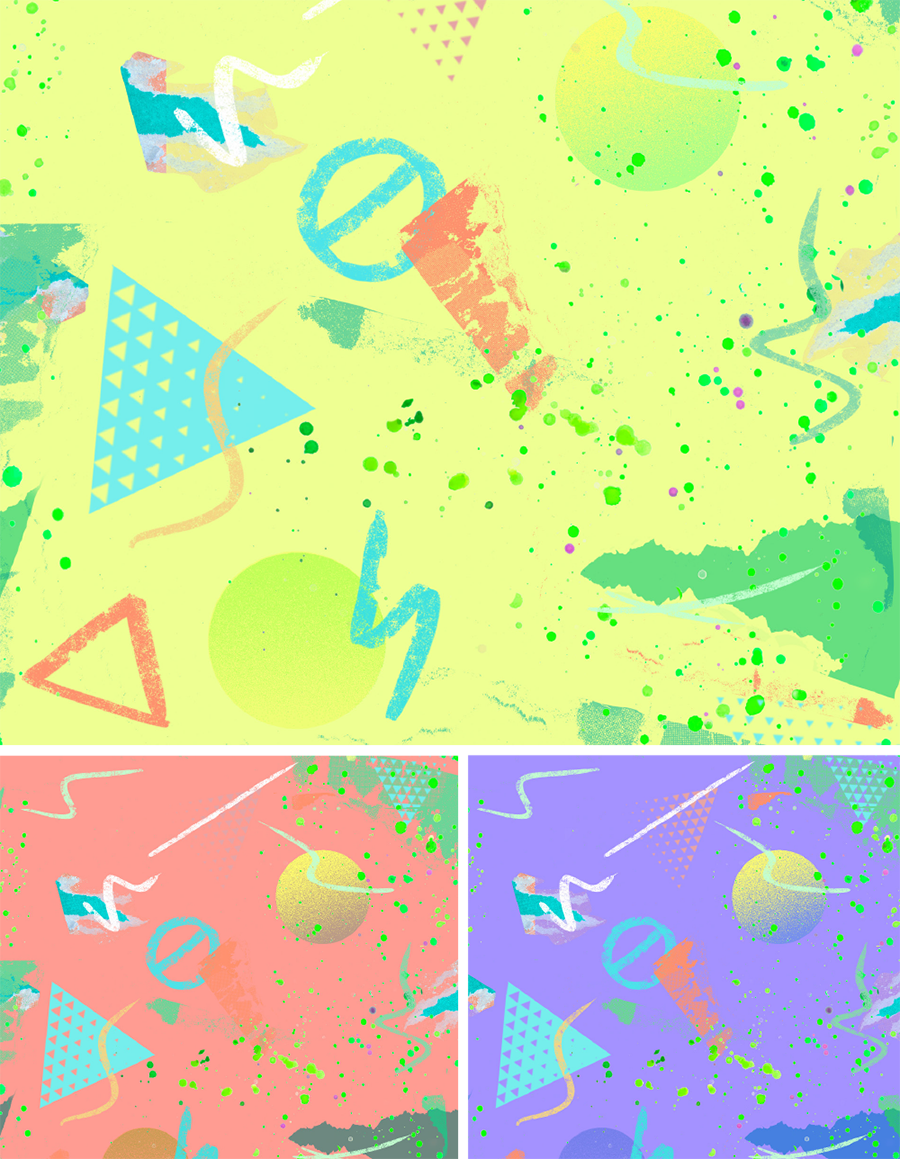 1984 Retro Kitsch
The Ghostbusters project also gave us the chance to take advantage of the film's wonderful set photography — something we felt was lacking in prior IP licensing initiatives.
Monsters of Rock
In the midst of our retro research, we noticed the striking similarities between the darker (almost horror movie) elements of the Ghostbusters franchise and the t-shirts and concert posters of the decade's most popular heavy metal bands.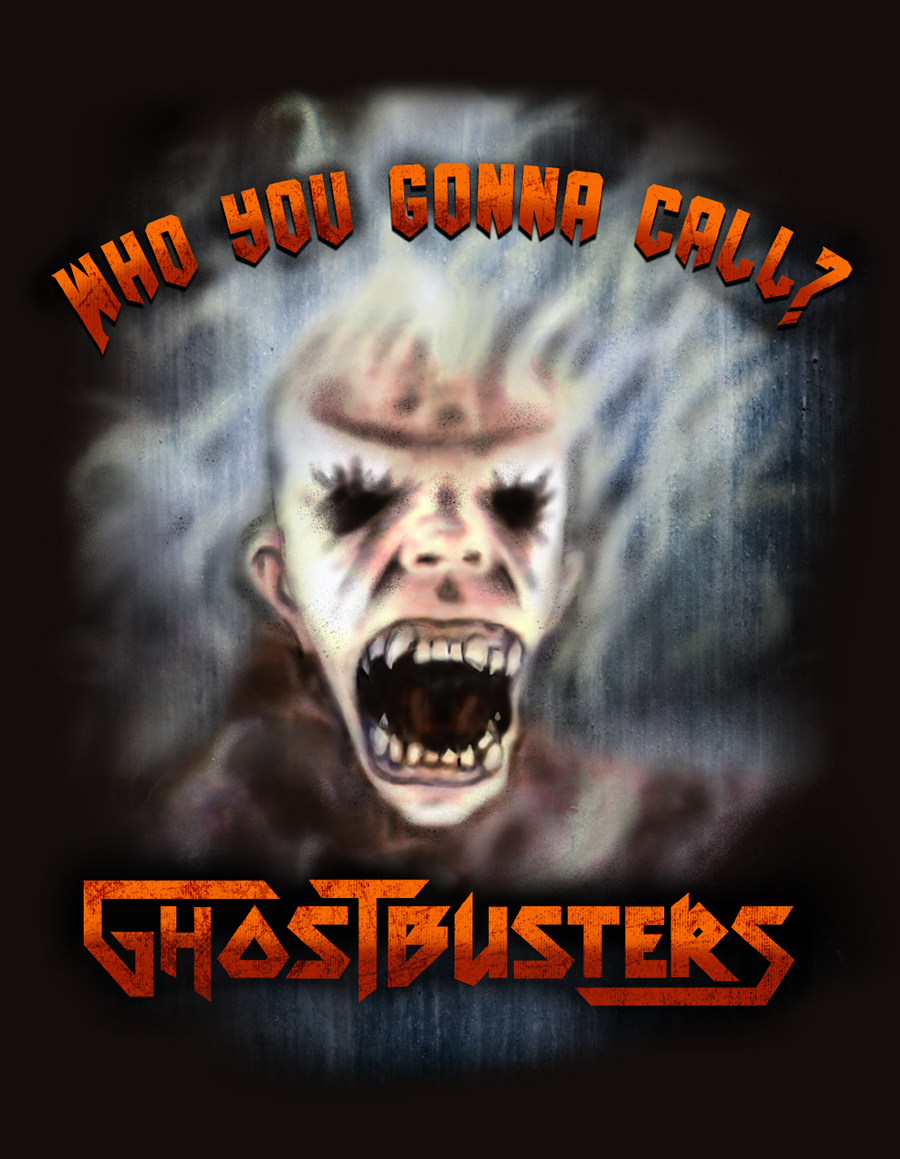 Are You the Keymaster?
Our final Ghostbusters collection had all the campiness of a heavy metal album cover, with ghoulish creatures baring fangs and seductive women possessed by demons. The stage was set for key masters and gatekeepers alike.
Other spooky entertainment properties we've worked with include Showtime's Penny Dreadful.