Penny Dreadful
Licensing Style Guide | Creative Asset Collection | Product Vision
For Showtime's Penny Dreadful, StyleWorks developed a licensing style guide filled with merchandising design assets, patterns, and composed designs based on the hit TV series' most popular characters. The guide formed the foundation of a successful line of licensed products at major retailers like Hot Topic.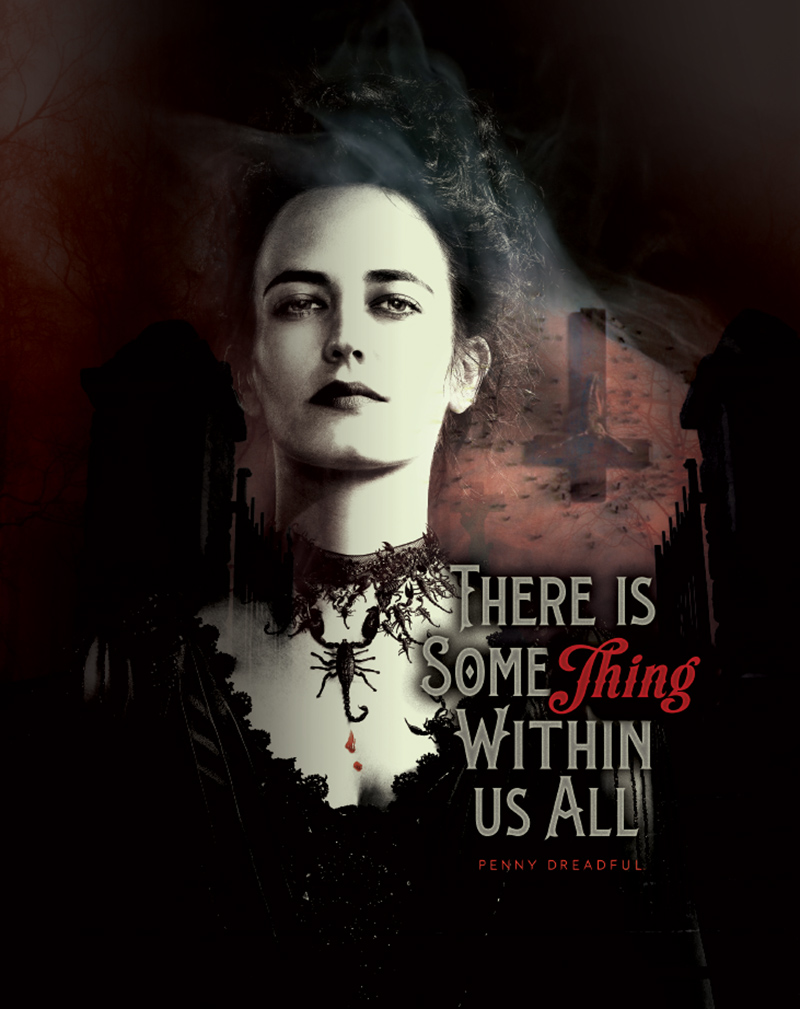 Design Assets for Merchandising
With apparel and accessories in mind, we created a multitude of graphic elements for our style guide. Our merchandising design assets drew on Victorian motifs as well as modern interpretations of Gothic themes. We pulled imagery directly from the series and paired it with photo treatments and etching illustrations.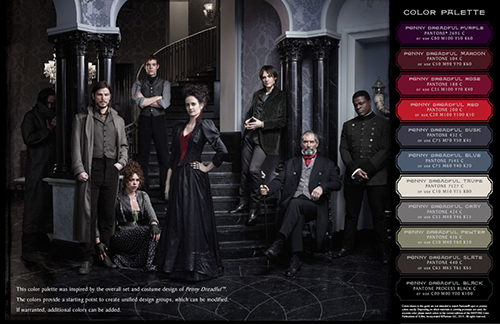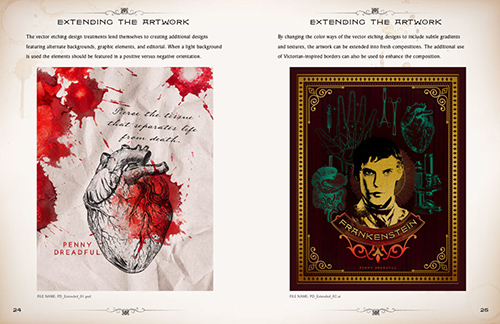 Character Art
Working with high-resolution photos of the cast, we were able to enhance our composed designs for maximum impact. We even vectorized the images for applications that called for reproducing the designs on a massive scale.
Our designs can be found on a number of t-shirts and other fashion products sold at Hot Topic.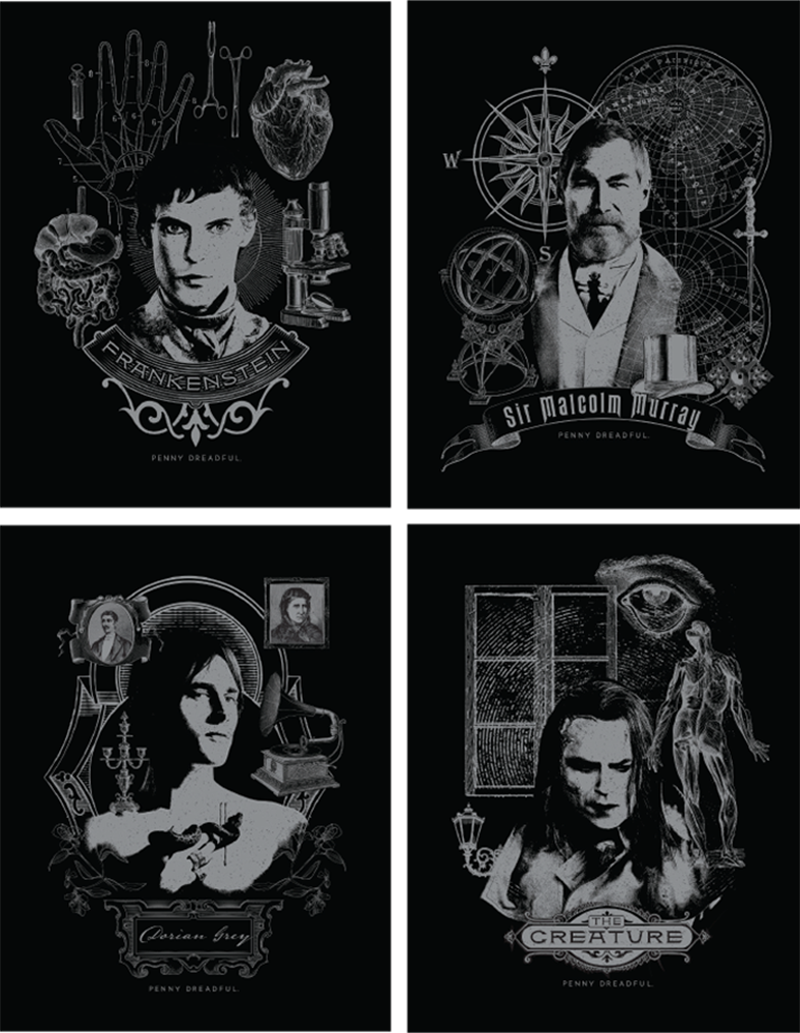 Gothic Book Style
In keeping with the themes of the series, we took the extra step of presenting our style guide as though it were a book published in the 19th century — Gothic flourishes and all.
Other projects for popular TV series include guides for Star Trek: Discovery and Star Trek: Picard. The rest of our entertainment brand case studies can be found in our portfolio.