Ram
Creative Asset Collection | Product Vision
Working with IMG Licensing, StyleWorks developed creative asset collections for Chrysler, Dodge, and Ram. The collections were based on seasonal lifestyle trend forecasts and current vehicle marketing initiatives, taking into account the brand essence and history. Each licensing program received its own set of composed designs and a product vision to provide licensees with direction and inspiration for extending the brand to categories such as apparel and accessories.
Logo-Driven Design
For the Ram creative asset collection, we first developed a logo-driven design system, keeping popular outdoor retailers in mind, including Cabela's and Dick's Sporting Goods.
Our designs incorporated forecasted trends such as custom camouflage, retro travel, and western motifs.
Built to Serve
Using distressed elements and photo-real graphics, we included various designs based on the heritage of the brand and portraying the Ram truck as the all-American vehicle.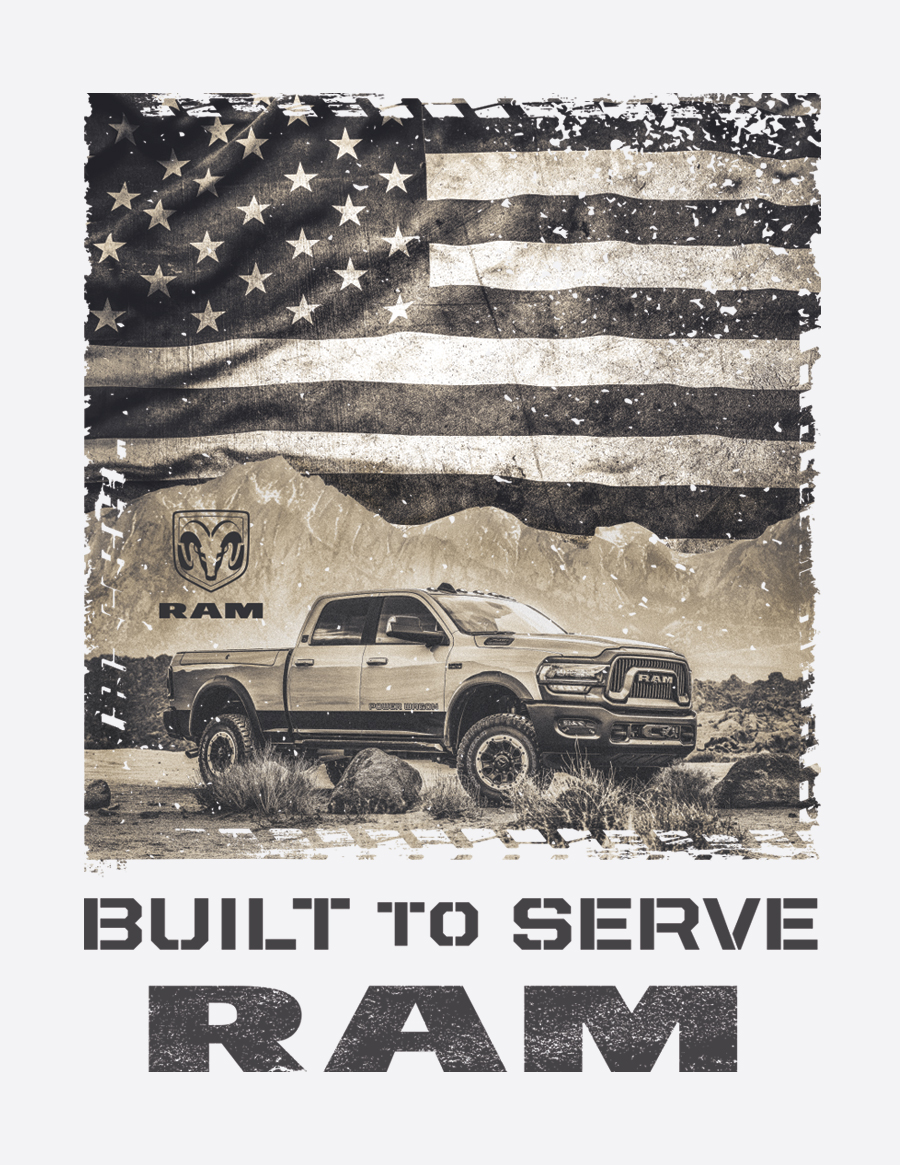 The Traveler
With work vans like the Ram ProMaster® being outfitted for road trips, several designs captured the spirit of the great outdoors and life on the open road.
Down and Dirty
Our final selection got down and dirty with high-contrast, off-road imagery and a muted color palette suitable for various one and two-color applications.
The creative asset collection has inspired various licensing deals and designer brand collaborations, as well as products sold on Amazon.com.