Where in the World Is Carmen Sandiego?
IP Licensing Style Guide | Logo Development
For Houghton Mifflin Harcourt, StyleWorks developed an IP licensing style guide based on the classic 90s video game Where in the World Is Carmen Sandiego? The project began with extensive research into the era to develop a guide and support graphics that would remain true to the original game, packaging, and graphic styling.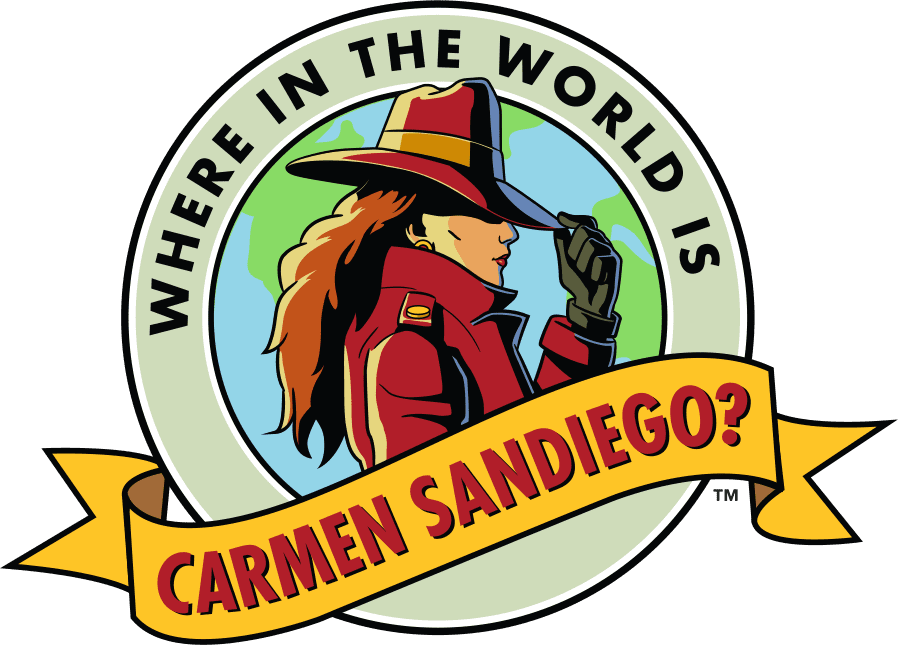 Logos and Wordmarks
We reinterpreted the original Carmen Sandiego logos and wordmarks to give our IP licensing style guide more cohesion.
Designed for a variety of applications, our logo can be found on product and packaging such as this card game sold on Amazon.
Character Art
We also created custom illustrations based on poses from the original video game, early character images, and even fan art. These illustrations were featured on product and packaging like this handheld electronic game.
Other projects based on intellectual property include our work with Star Trek: Discovery.