Corona Packaging
Packaging System | Style Guide
For Corona, StyleWorks developed a trade dress and style guide that included seasonal packaging for consumer products. Our guide provided licensing partners with the creative assets and direction they need to leverage the core brand identity for a variety of packaging formats, including closed and open boxes, hangtags, and more.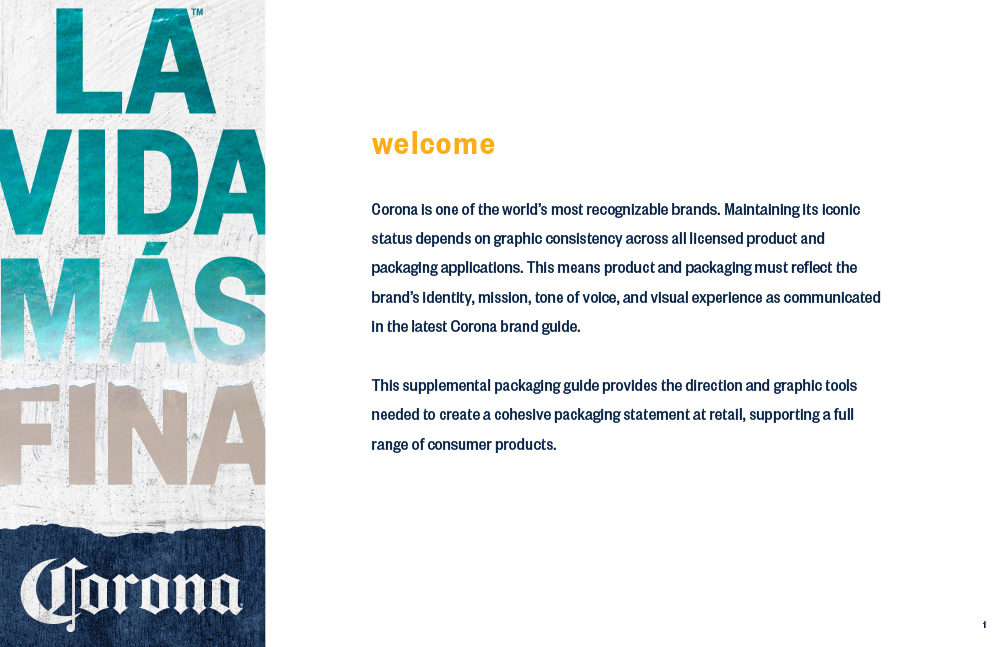 Trade Dress for Consumer Products
In search of a fashion-forward design aesthetic, we arrived at a trade dress that relied on textures more in line with Corona's internal marketing campaign, as opposed to their traditional can and bottle packaging.
These textures, along with a white backdrop, served as the foundation for a simple and versatile packaging system with the impact we were looking for.
Retail Displays
Our packaging system included closed and open boxes, hangtags and labels, as well as header, backer, and blister cards.
Examples of countertop and floor displays were also provided for added inspiration.
Seasonal Packaging
Our style guide also included designs and direction for seasonal packaging: Cinco de Mayo, Día de los Muertos, and Feliz Navidad. Each holiday received its own selection of art elements and icons.
Packaging Toolbox
In addition to the packaging shapes, we also provided a graphic toolbox separating the various art elements and providing instruction on how to use them. Here's a sample of our photography direction, which licensing partners can refer to for photoshoots.
Other projects for Corona include our recent creative asset collections.