HeartBox
Brand Identity | Packaging System | Marketing Design | Website Design | Themed Graphic Collections
Ready to tap into the growing market for curated gift boxes, Build-A-Bear tasked StyleWorks with developing the brand identity, key messaging, packaging, marketing design, and website for their new HeartBox brand. HeartBox caters to adult consumers looking for unique ways to send personalized gifts for any occasion.
Branding and Packaging
We began by developing an identity that would communicate the trendier, more elevated nature of the brand without departing from the values of a Build-A-Bear company. It had to be flexible enough to work with the marketing design while acting as a backdrop for the initiative's various themes. 
This led to a packaging system consisting of neutral colors and clean typography that would let the colors of each themed product collection pop during the unboxing experience.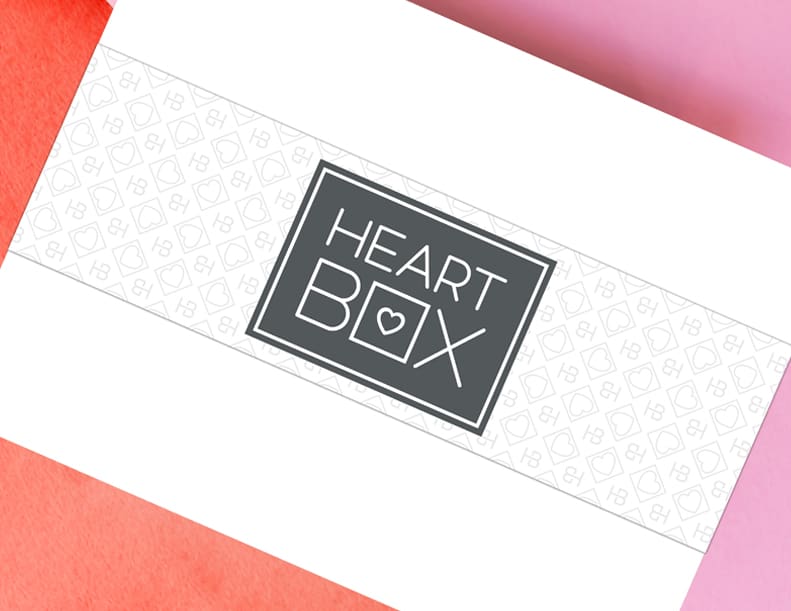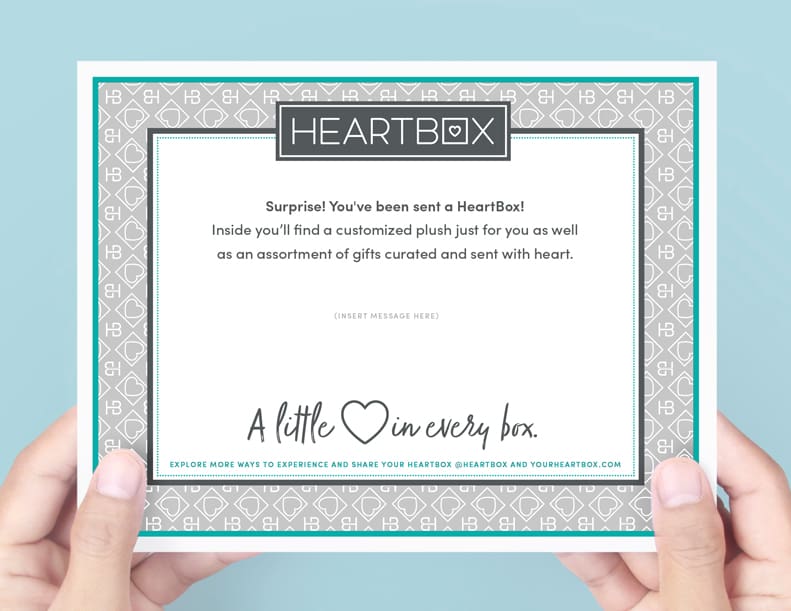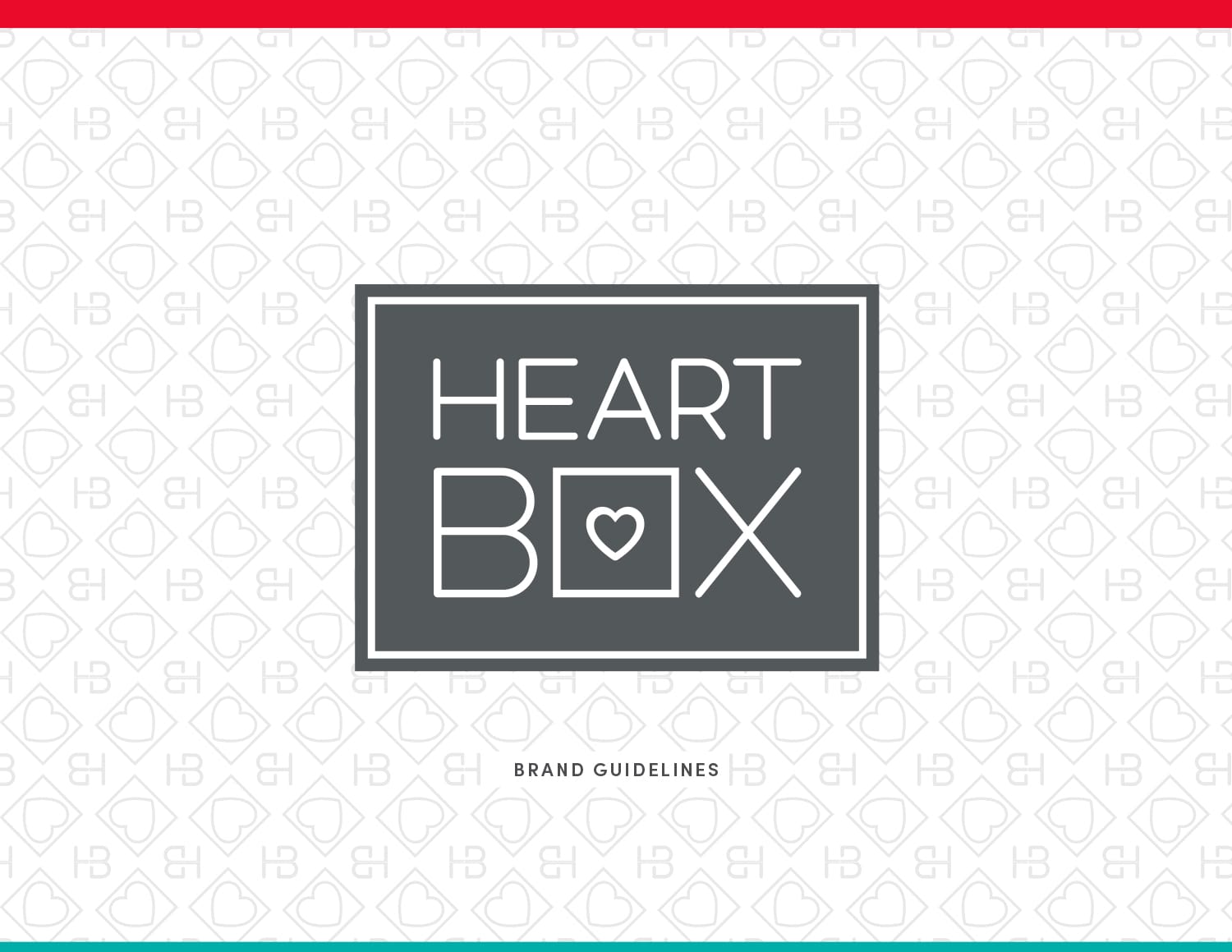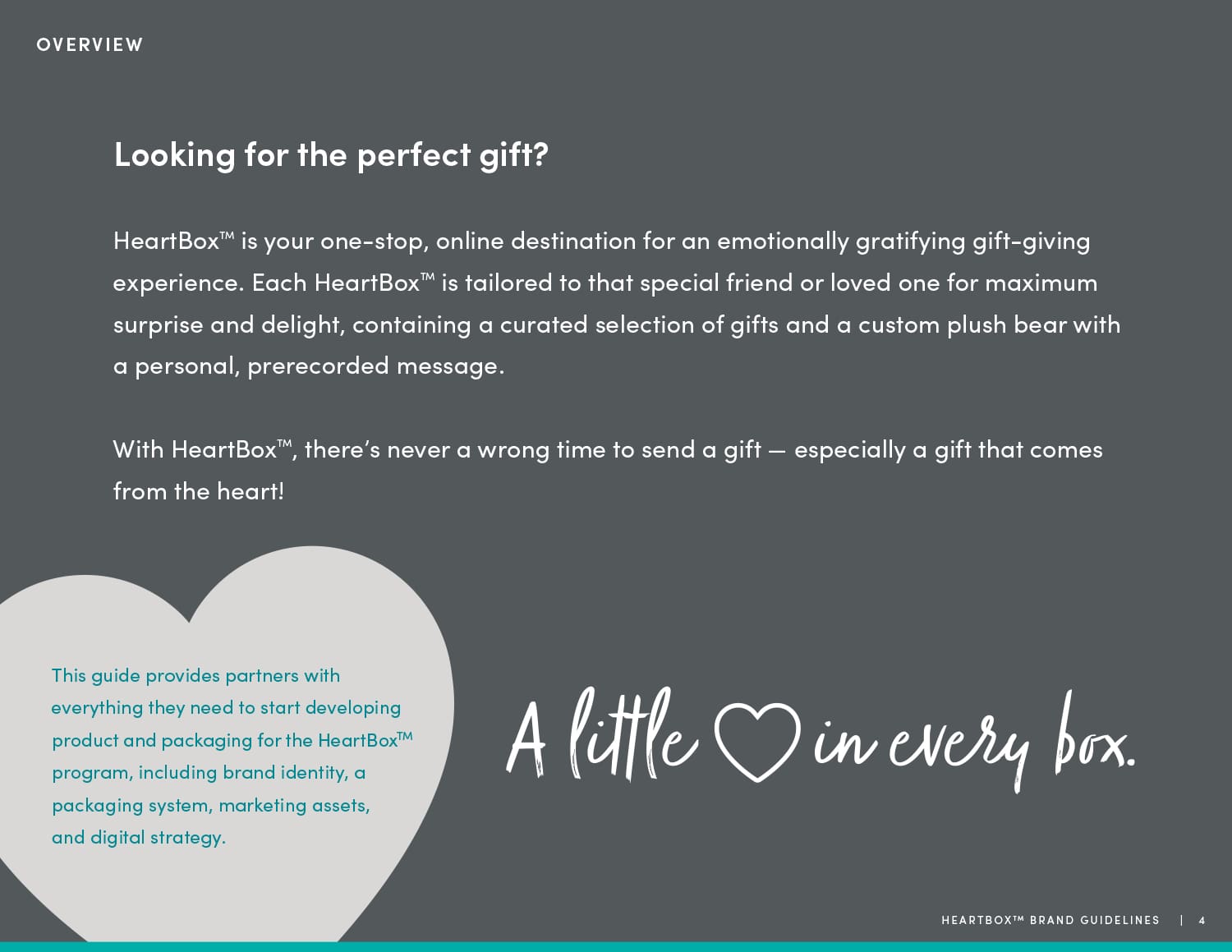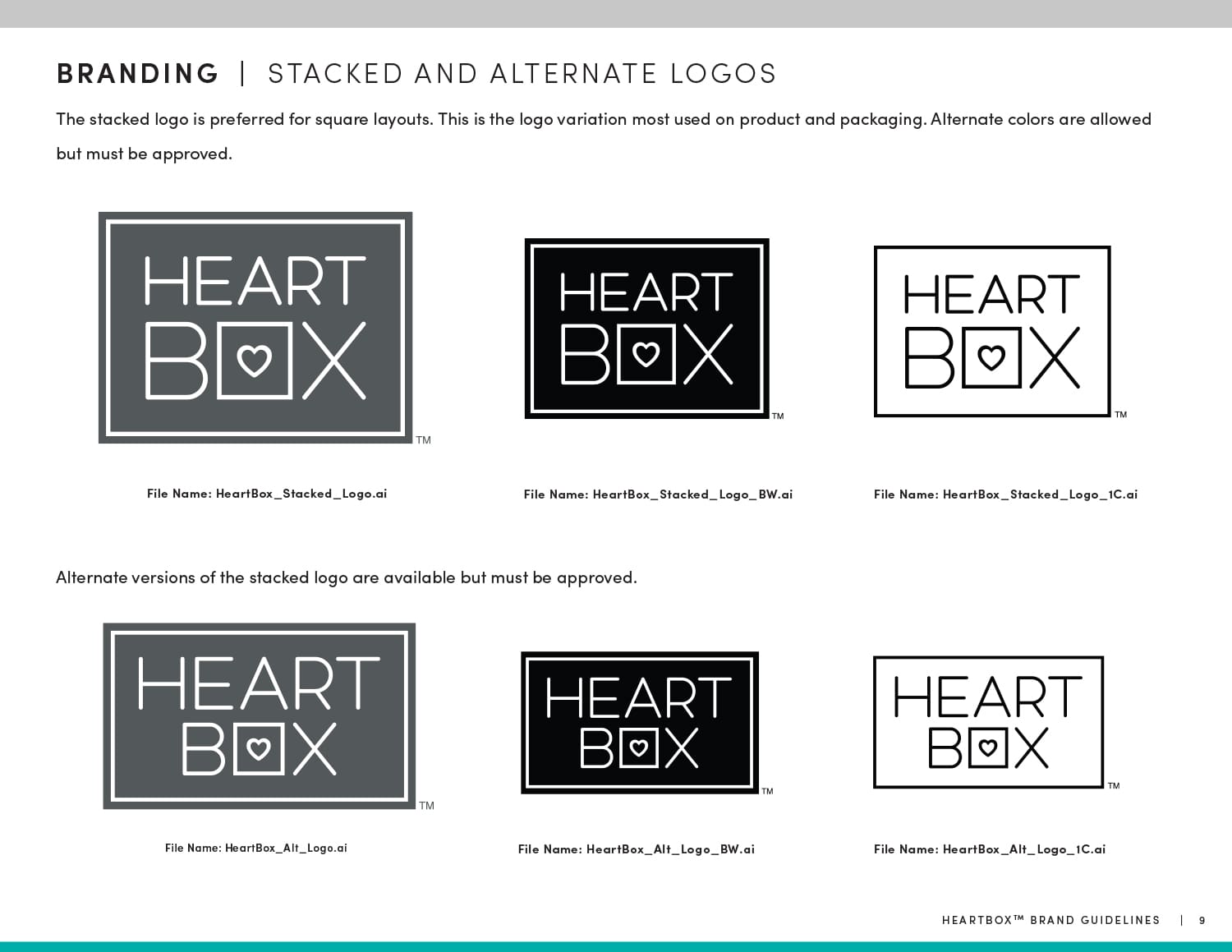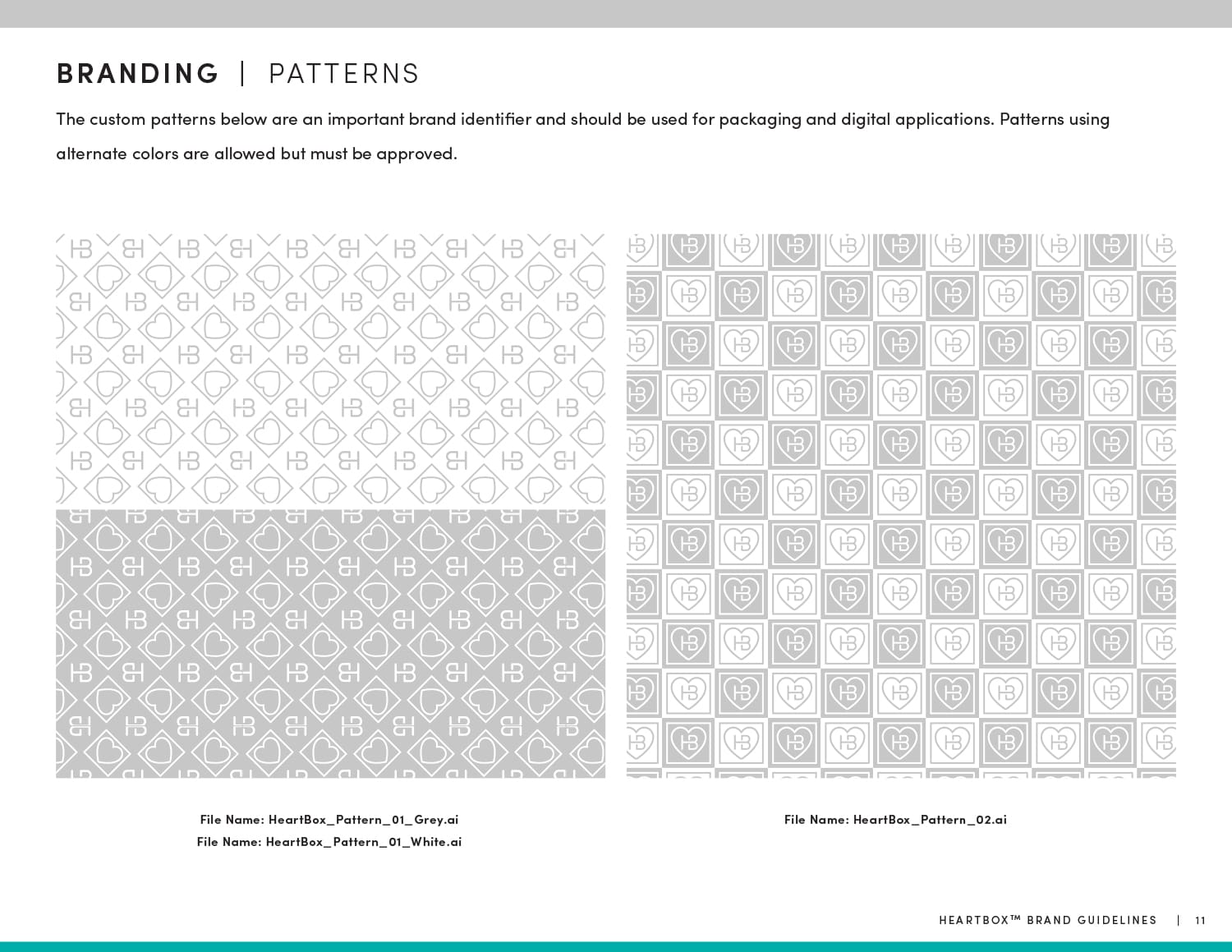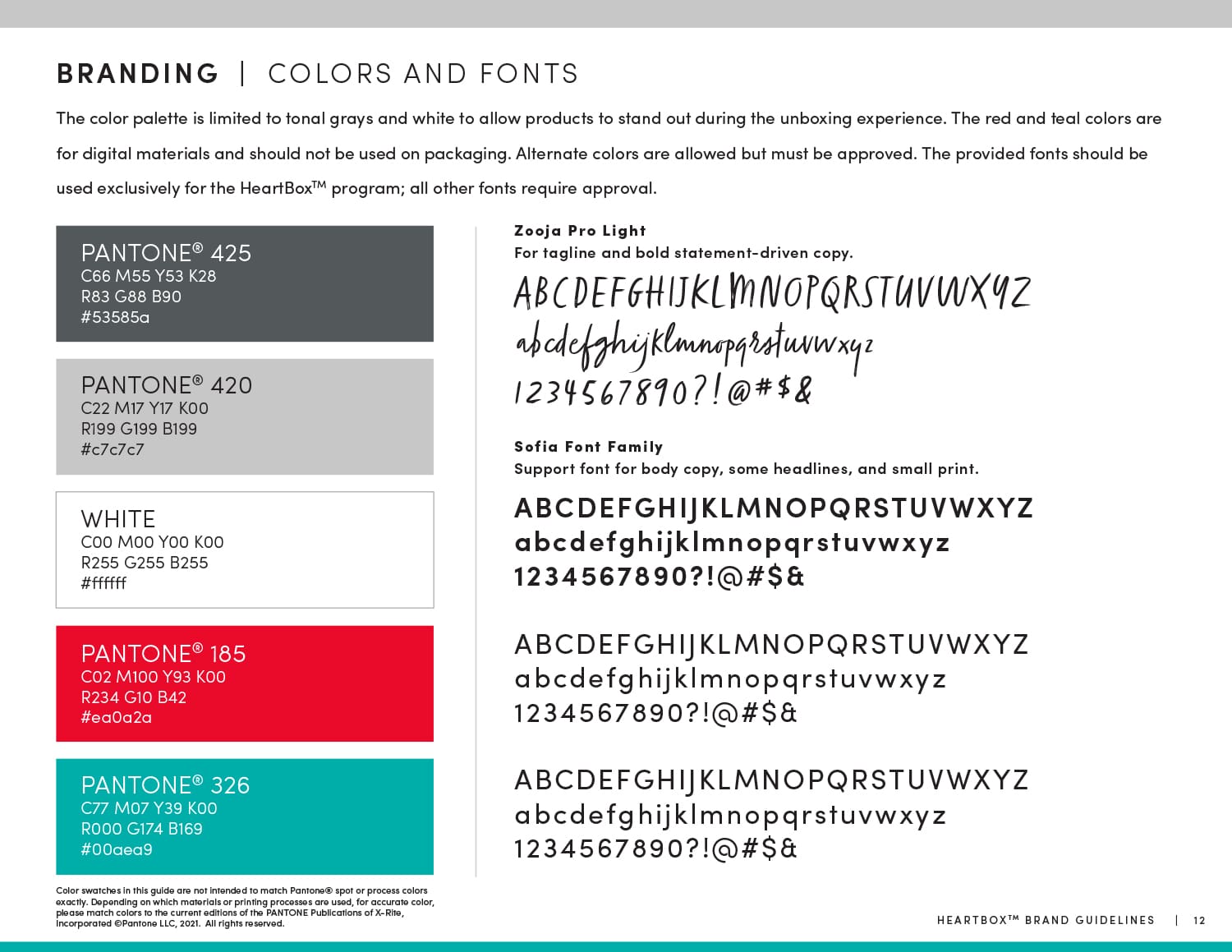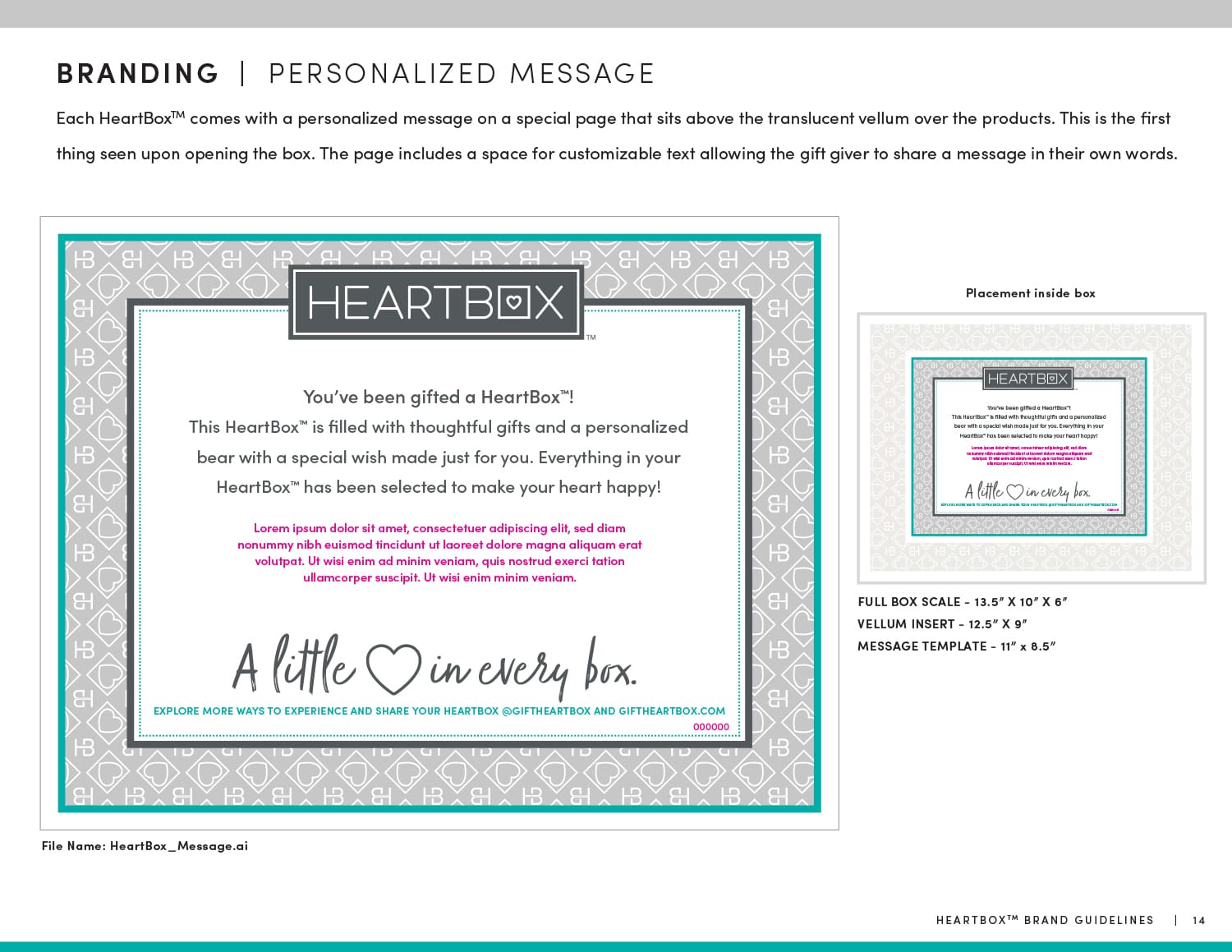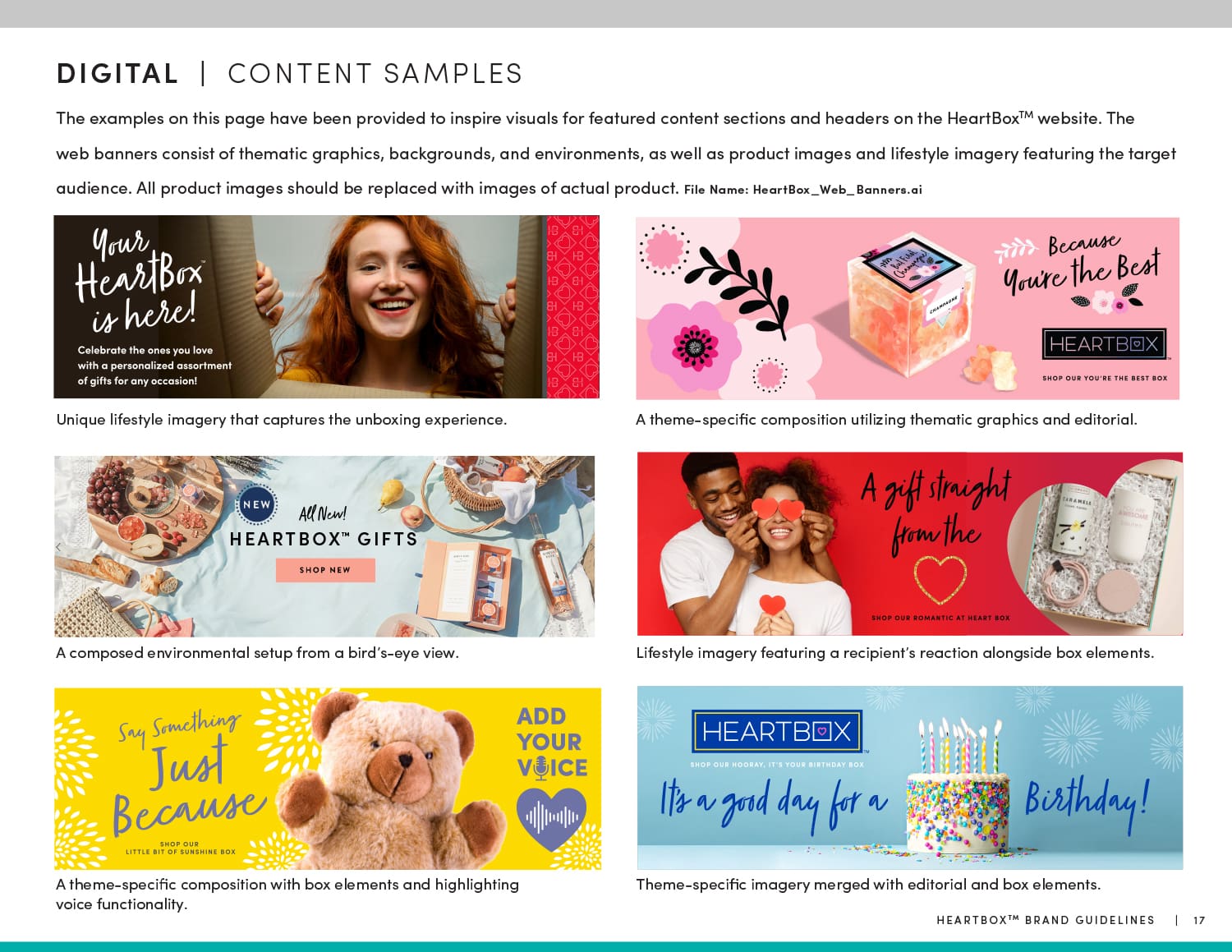 Website Direction
With the brand identity in place, we then created webpage templates to help inspire Build-A-Bear's internal website team.
The website would be updated with new product collections on a regular basis, so we paid close attention to the navigation of the site, finding ways to surprise and delight its visitors at every turn.
Marketing Design and Social Media
With a marketing design strategy aimed at trend-seeking millennials, we supplied the internal team with digital marketing samples that would provide direction on how to work with the graphic elements, key messaging, and photography.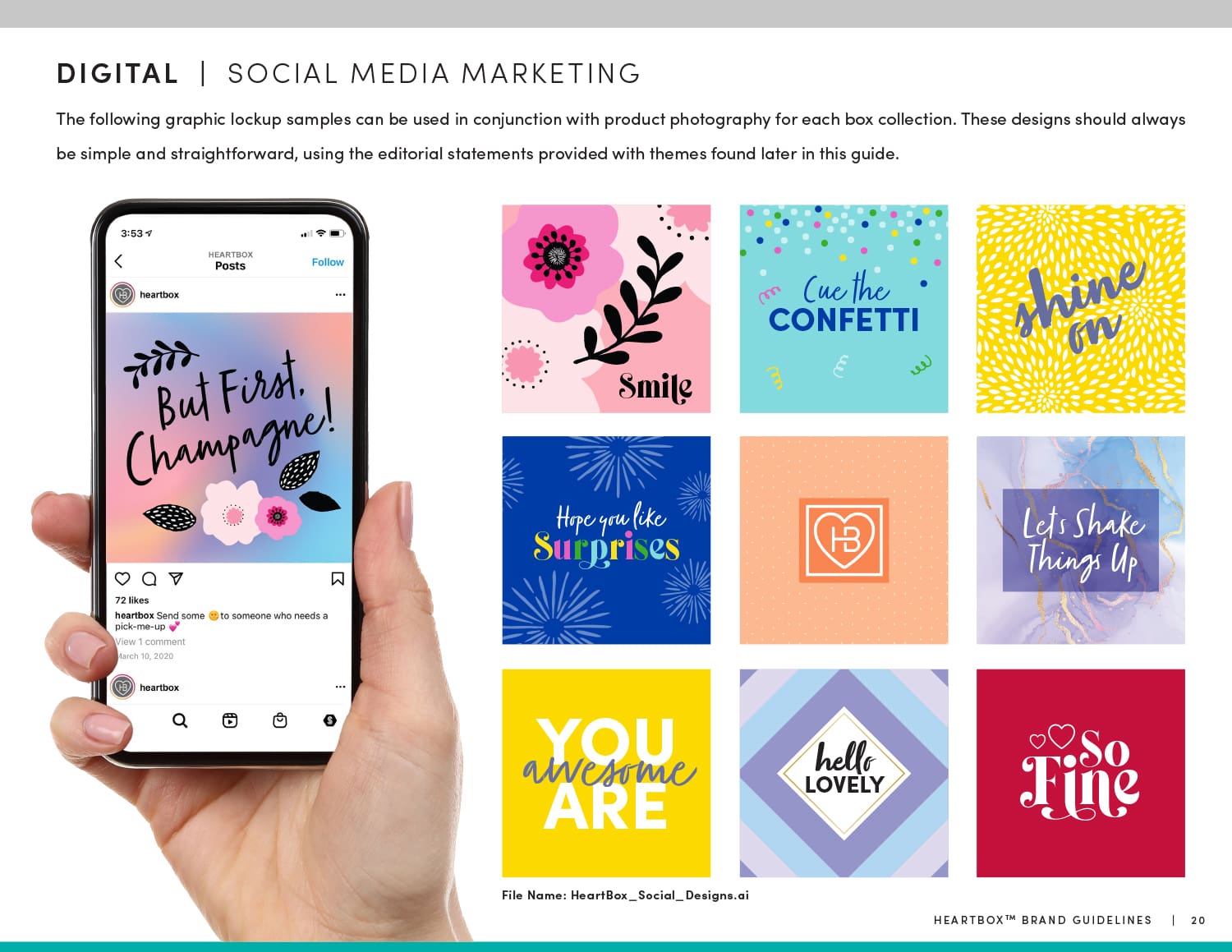 Themed Gift Boxes and Ongoing Support
In addition to the core branding, we have created graphic elements for over 20 themed gift boxes and counting. Each new collection receives its own color palette, alternate logo treatments, patterns, borders, icons, and editorial sayings. You can find these one-of-a-kind, personalized collections at buildabear.com/heartbox.
In addition to HeartBox, we have also recently developed brand identities, including original logos and supporting graphic assets, for Sophia the Robot by Hanson Robotics and Animal Planet's conservation initiative Guardians of Endangered Species.