Jeep
Brand Vision | Style Guide | Packaging | Product Vision | Creative Support | Strategy & Insight
Working with IMG Licensing, StyleWorks was brought on to create a brand vision for consumer products that would capture the essence of the Jeep brand and its growing popularity with young consumers. We positioned the Jeep brand as being more than any vehicle for the road but a vehicle for living life to the fullest.
The project was a success, and we were soon put to work on an even bigger one: a full licensing style guide that would build on our brand vision and provide a cohesive set of brand guidelines for Jeep consumer products sold all around the world.
Freedom, Adventure, Passion, Authenticity… Our guide showed that from its heroic role in WWII through the subsequent decades of innovation, the Jeep brand has become a signifier of a lifestyle, providing consumers with new ways to explore their world and express their highest aspirations.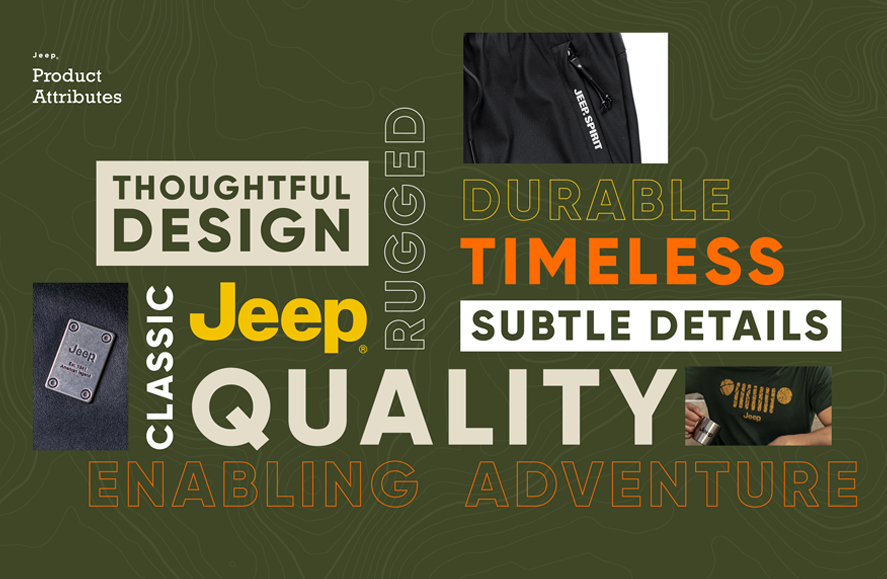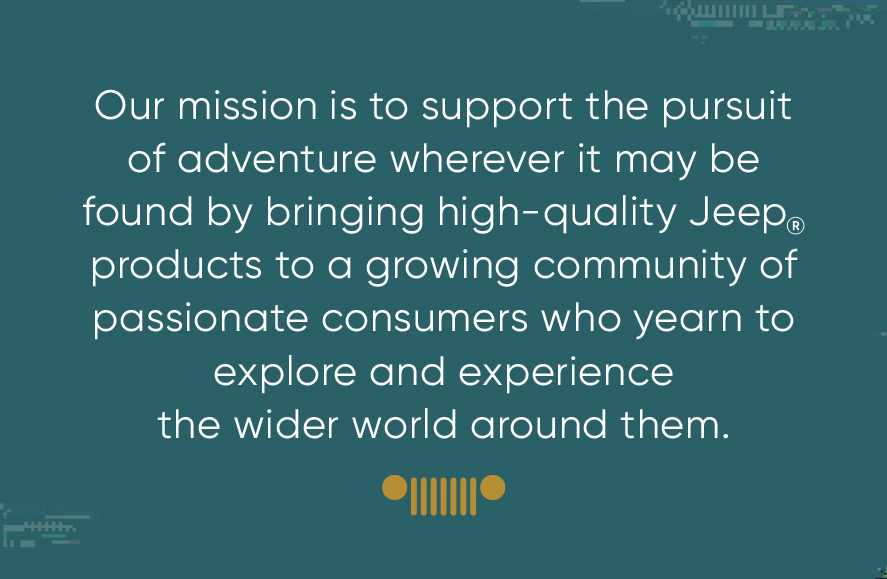 Brand Positioning
A strong mission statement was key to our brand vision and set the tone for everything that followed. For our brand guidelines, we concentrated on each of the brand's major attributes, dug deeper into its history, and demonstrated its power to inspire hearts and minds across the globe.
Brand Guidelines for Jeep Identifiers
Our brand guidelines provided technical instructions for licensees working with the brand's primary and secondary identifiers. These include the Jeep Brand Mark, the Jeep Star, and the famous Seven-Slot grille.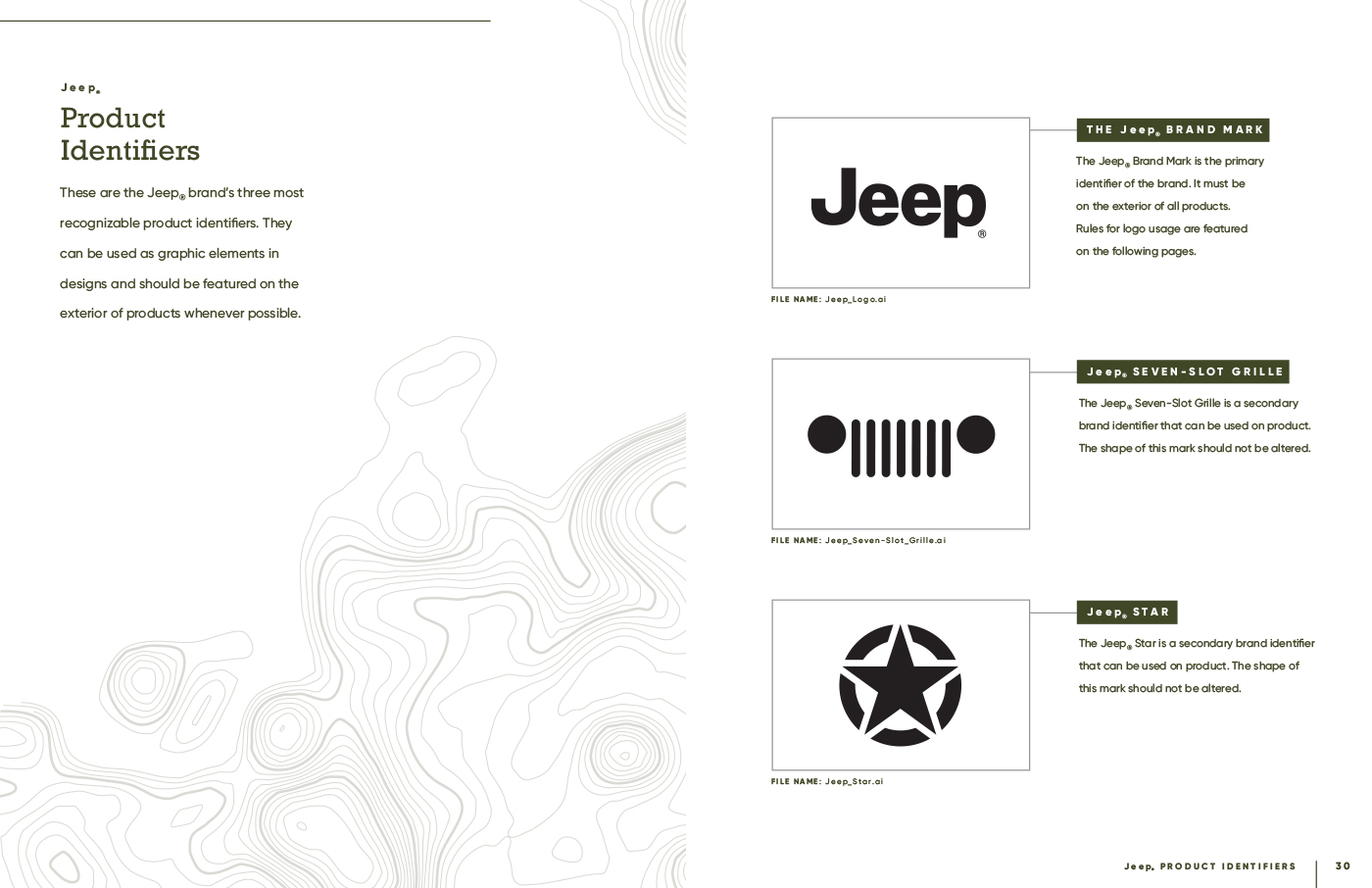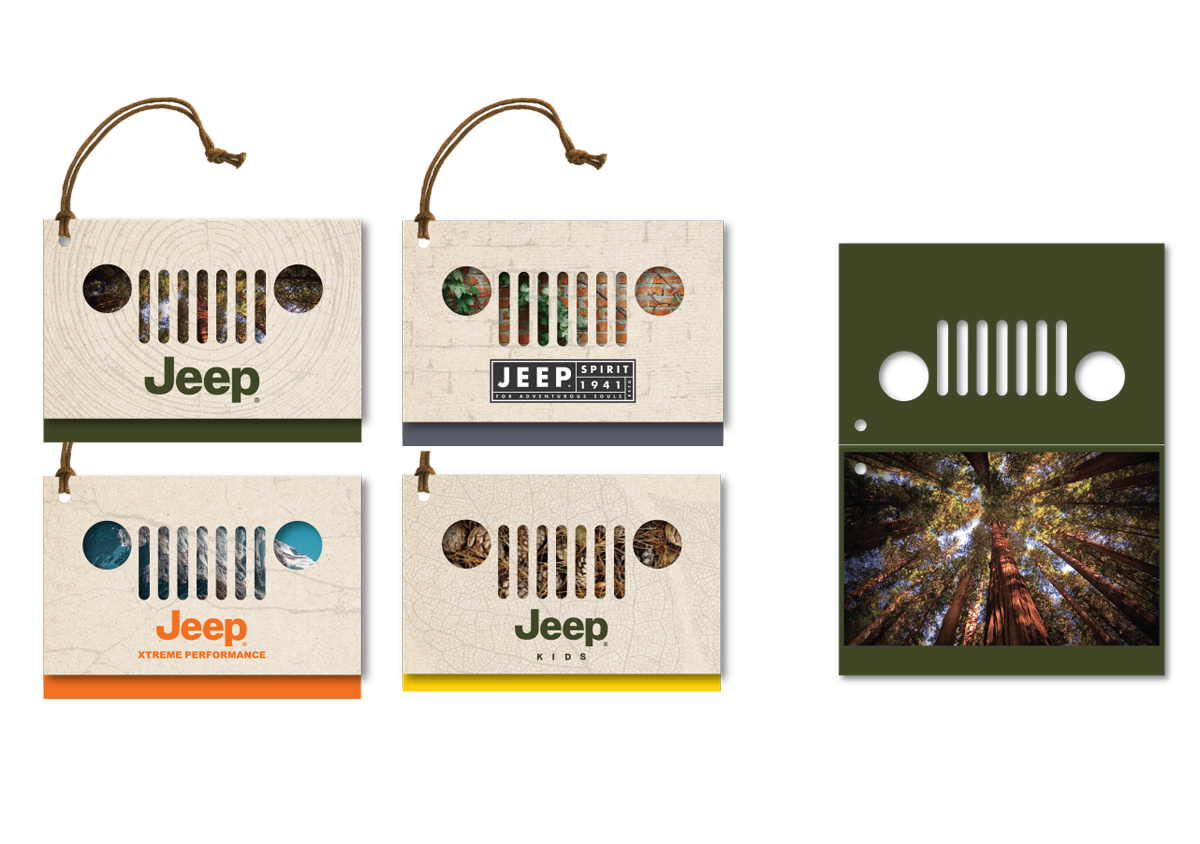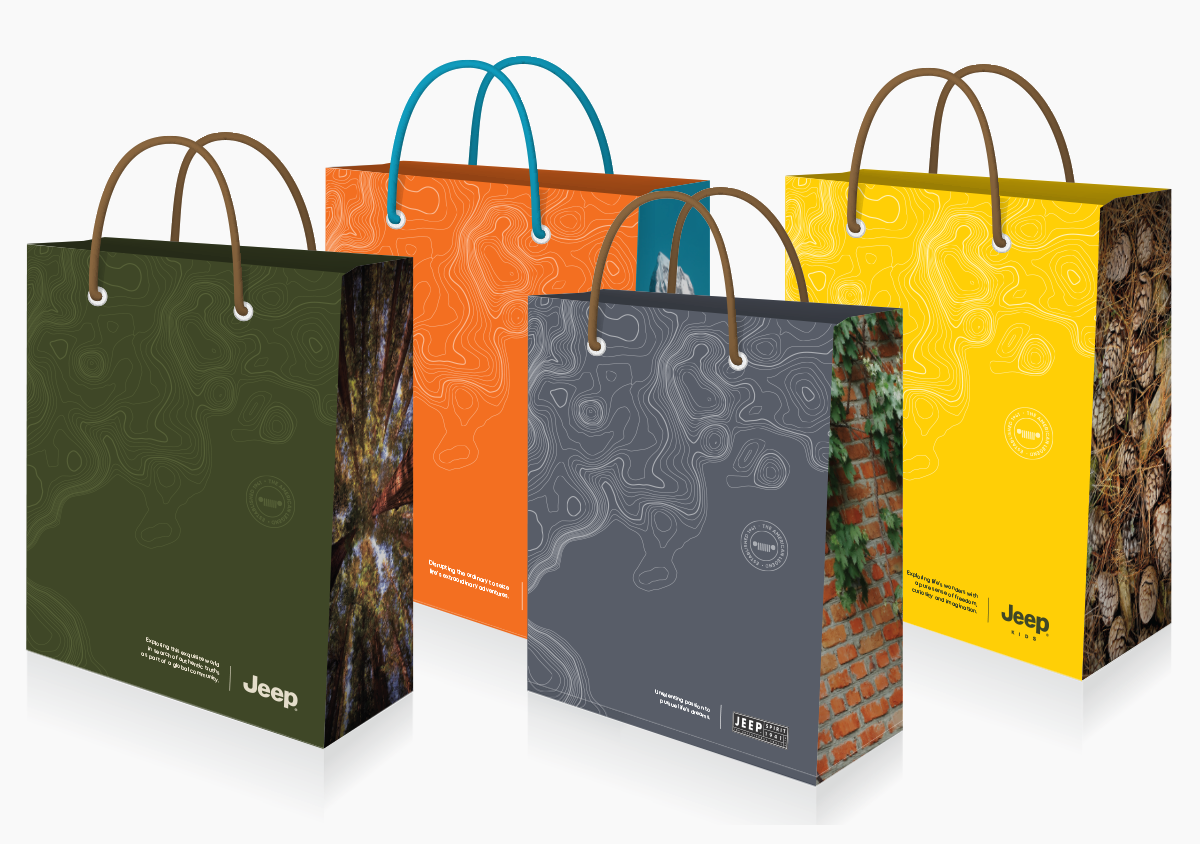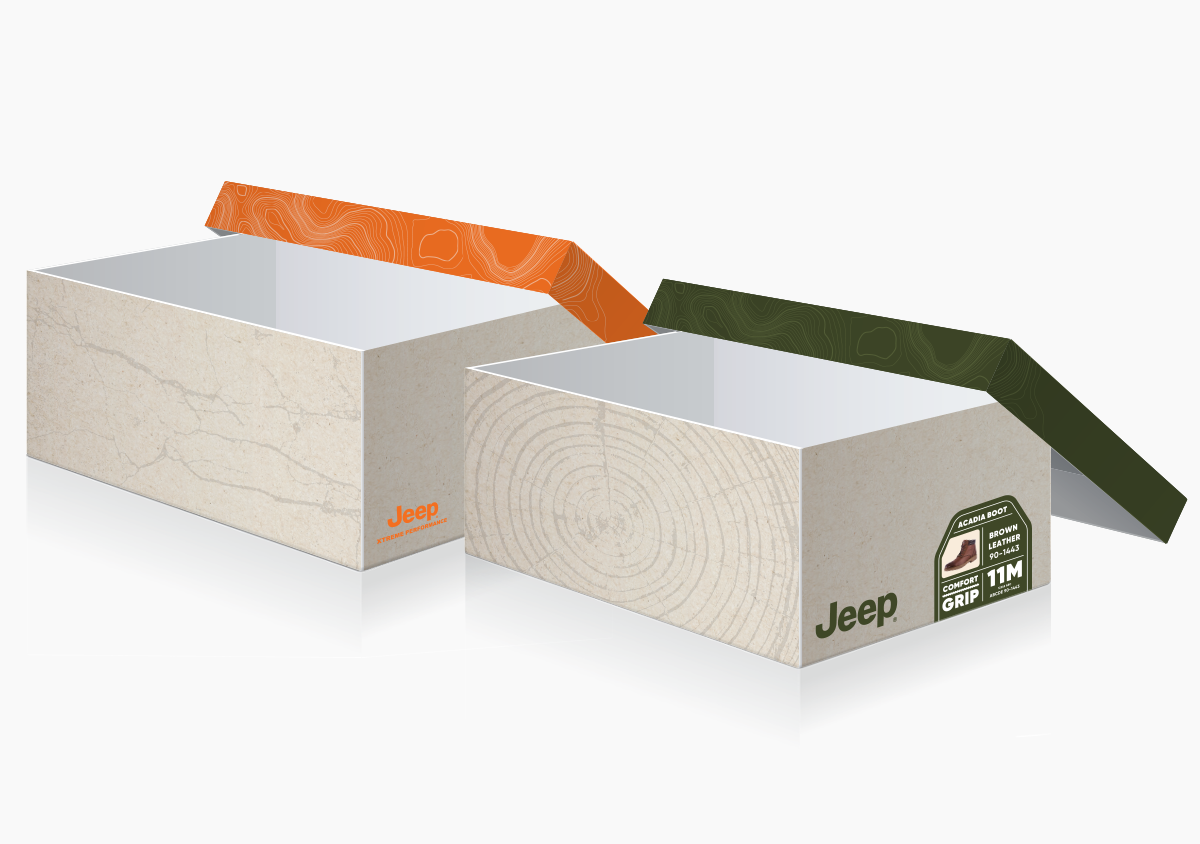 Brand Guidelines for Global Packaging System
With partners all over the world, the team was eager to create a packaging system that would maintain consistency across each of the sub-brands: Core, Xtreme, Spirit, and Kids.
Product for Every Terrain
In the spirit of the classic Jeep tagline, "Go Anywhere, Do Anything," we showcased potential products inspired by the various terrains Jeep enthusiasts love to explore.
Other projects for iconic American automakers include our brand vision and consumer product packaging system for Winnebago. For more examples of brand licensing style guides, return to our portfolio.