Dive in and celebrate, Shark Week Turns 30!
We're always excited about Shark Week, but this year's festivities are extra special, as StyleWorks Creative has been working behind the scenes to help Discovery prepare for Shark Week's 30th anniversary. In collaboration with the Discovery consumer products team, we developed a number of presentations over the last year, including successful pitches for Walmart and various partnership deals.
For Walmart, we created multiple presentations, each loaded with stats on Discovery and Shark Week's reach as well as product concepts, retail displays, and social media tie-ins. Our role was to compile all of the content into compelling final decks and product lookbooks, replete with retail display development and in-store experiences.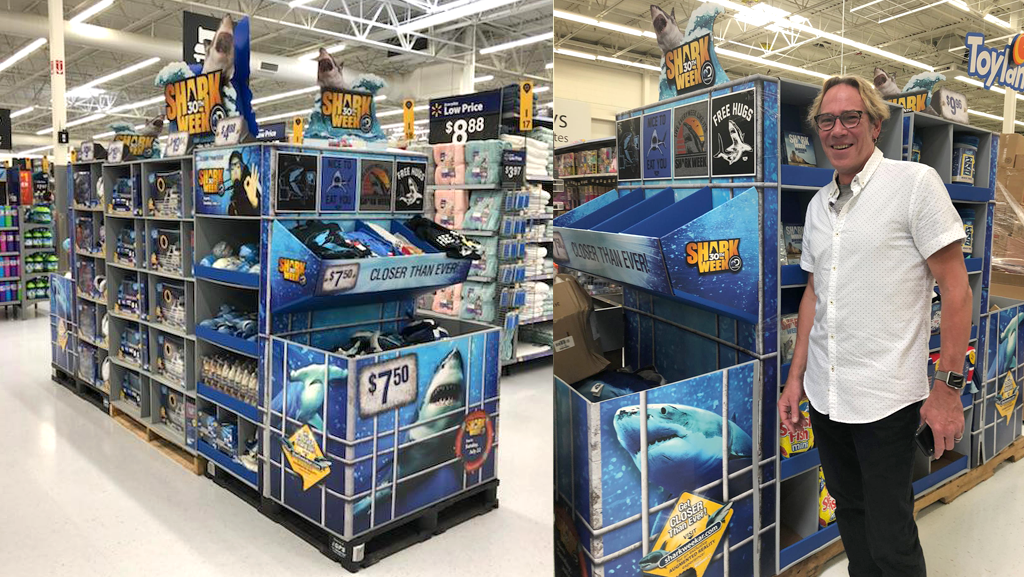 As highlighted in a recent article from License Global, Discovery's partnership with Walmart showcases product in categories such as toys, apparel, beach gear, and more.
Swedish Fish was made the official candy of Shark Week after our pitch was picked up in the spring. For another successful deal, we contributed products ideas for Build-A-Bear. These were just two of many high-end collaborations and retail visions we conceptualized.
Congratulations to the Discovery team for all their hard work! It was an honor to partner with you on so many new initiatives this year, including our presentations for McDonald's, Animal Planet, Say Yes to the Dress, and Discovery #MINDBLOWN.