2016 was an exciting year for one of our favorite clients, JoJo Siwa, who put out a music video, released a line of accessories at Claire's, and signed a consumer products partnership deal with Nickelodeon.
JoJo got her start on Lifetime's hit show Dance Moms, now in its 6th season. Since then, she's become something of a tween sensation, an ambassador of the dance lifestyle, bringing a positive and empowering message to girls everywhere. To give you an idea of her reach, consider this statistic: JoJo has racked up over 5.1 million followers on Instagram — and that's just one part of her mega-presence on social media.
We were initially recruited for a JoJo Siwa licensing style guide, which included developing a revised logo as well as a variety of composed designs and patterns based on the tween star's spunky personality. The guide served as both a sales tool and creative asset collection, communicating her personality and popularity through a brand vision. We then created a direct-to-retail presentation for Claire's that turned into an exclusive consumer products partnership for JoJo's Bows. The bows sold out, and the deal soon expanded into a larger partnership, including meet-and-greets with Siwanators (aka JoJo fans) lining up around the block.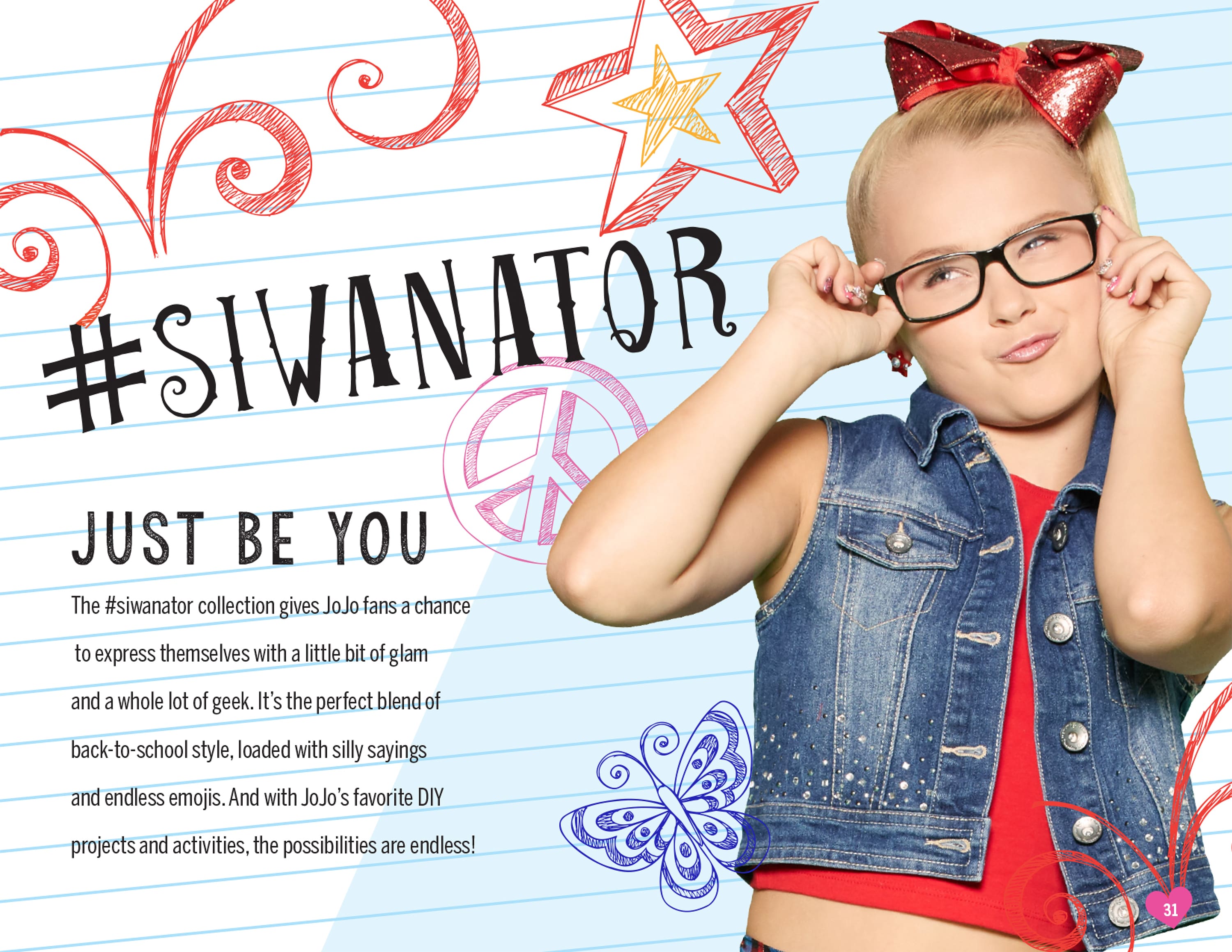 As reported by License! Global last October, JoJo signed on with Nickelodeon to develop a new line of JoJo-inspired consumer products. She performed her song "Boomerang" at the 2016 Nickelodeon HALO Awards, and was featured in episodes of "TeenNick Top 10" and "Ultimate Halloween Haunted House."
With 2017 well underway, JoJo is bigger than ever. She was recently the focus of a New York Times article and her partnership with Nickelodeon includes merchandise in every category you can imagine, from apparel and accessories to games, electronics, and publishing.
So a big congratulations to JoJo Siwa on all her success! We hope to work with her and her team again in the near future.