Here at StyleWorks Creative, we're looking forward to this fall's North American launch of BEYBLADE BURST and seeing our licensing program design assets in action.
For those not familiar with BEYBLADE, it's a Japanese anime based on a manga series in which kids battle one another using spinning tops. With BEYBLADE BURST, the spinning tops burst, adding a new level of excitement to the game. Hasbro Inc. has developed an innovative toy line and digital app that integrates with the animated series.
In providing licensing program design assets, we teamed up with SUNRIGHTS INC. and d-rights Inc. to create an extensive consumer products style guide. This guide included full character profiles, badges, composed designs, patterns, backgrounds, packaging, and point-of-sale displays, all complementing Hasbro's work while giving the series a sportier look and feel.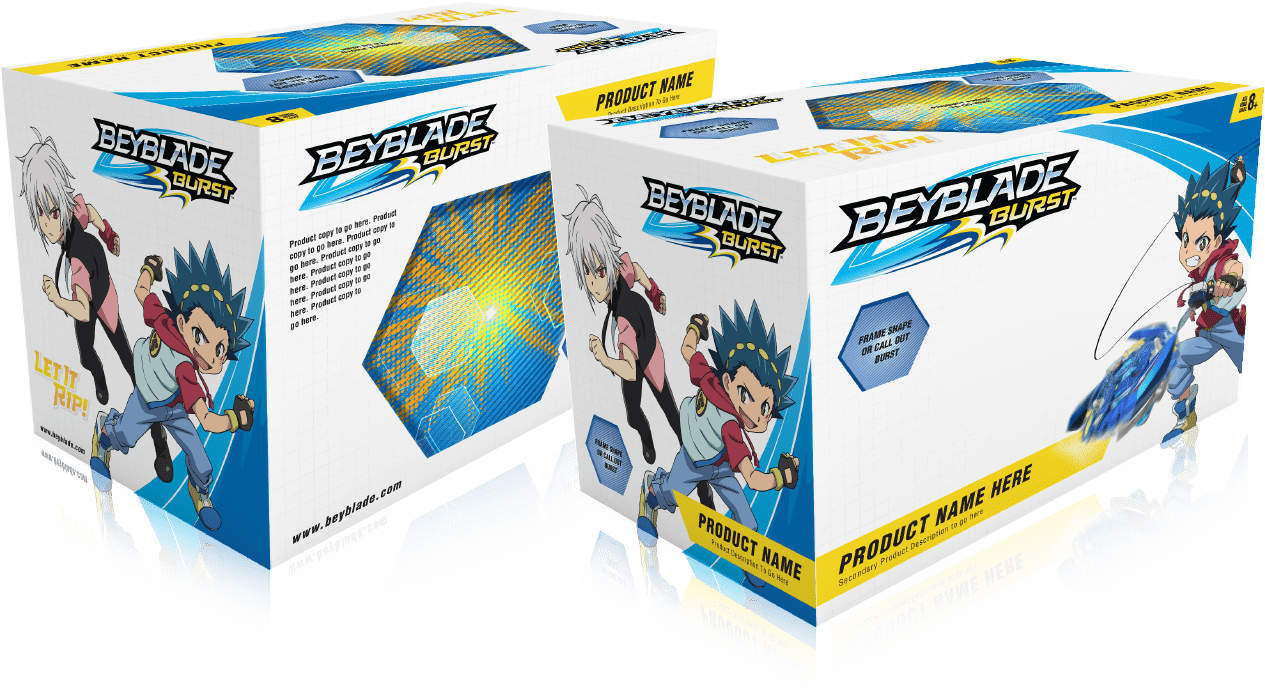 Our graphic applications will be featured on apparel, accessories, sporting goods, stationery, back-to-school items, and home décor. The branding can be found at Beyblade.com, and for more recent developments, view our full case study.