Giraffes Can't Dance
Licensing Style Guide | Retail Packaging | Product Vision
For the popular children's book Giraffes Can't Dance, StyleWorks joined Coolabi to develop a licensing style guide that would leverage the book's creative assets in a trend-driven way for today's market. Our guide captured the essence of the story, its themes and characters, reimagining them for an inspired retail packaging system.
Drawing from the Book
With no vector logo for licensing, our first task was to redraw the Giraffes Cant Dance title treatment. We created three variations, stacked and horizontal, to fit different products and retail packaging.
We also reworked a variety of character poses, color-correcting the art to match.
Retail Packaging
For packaging, we featured the book's signature cover pose, pairing it with scenic foliage directly from the book's illustrations to frame the product.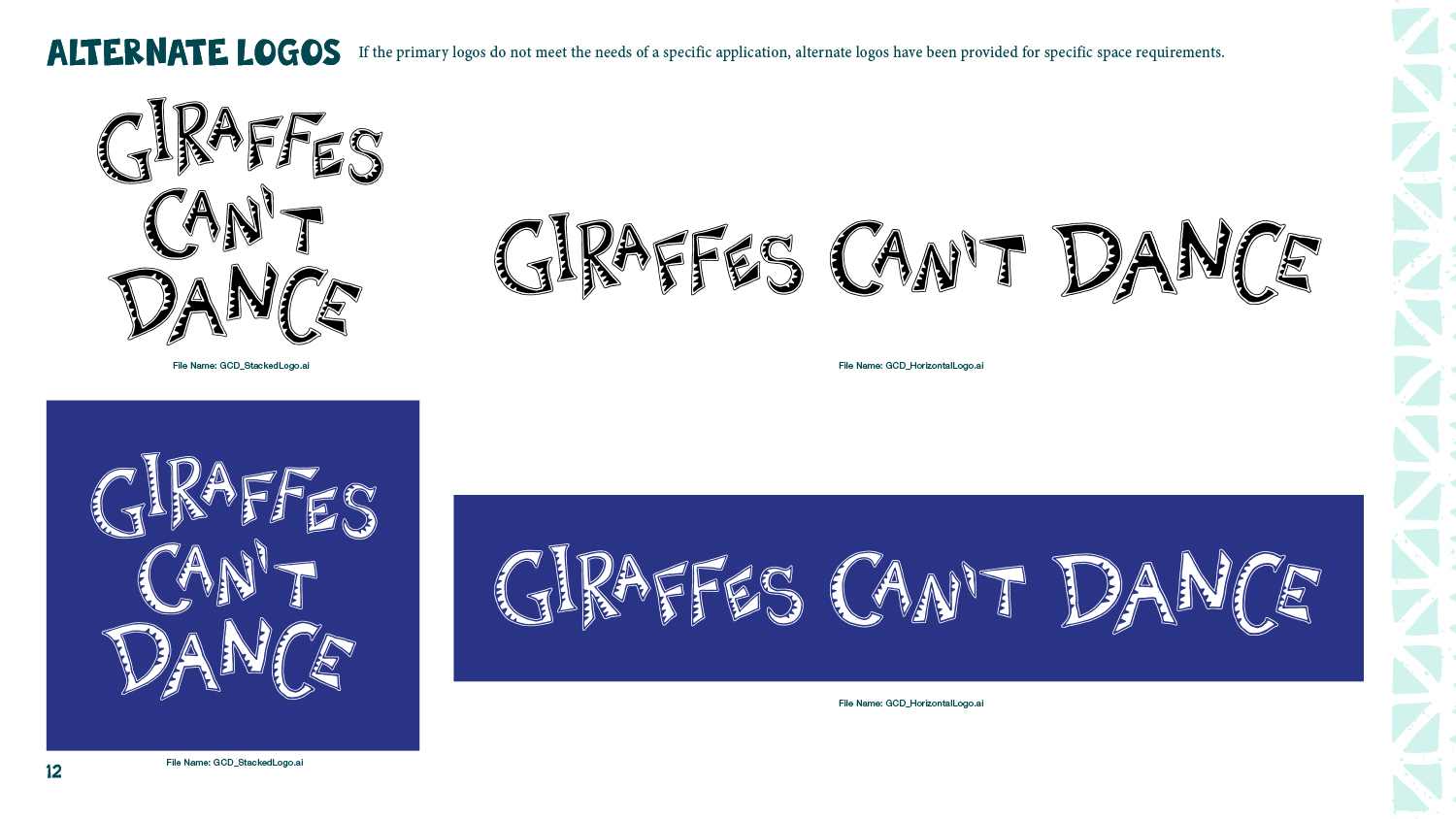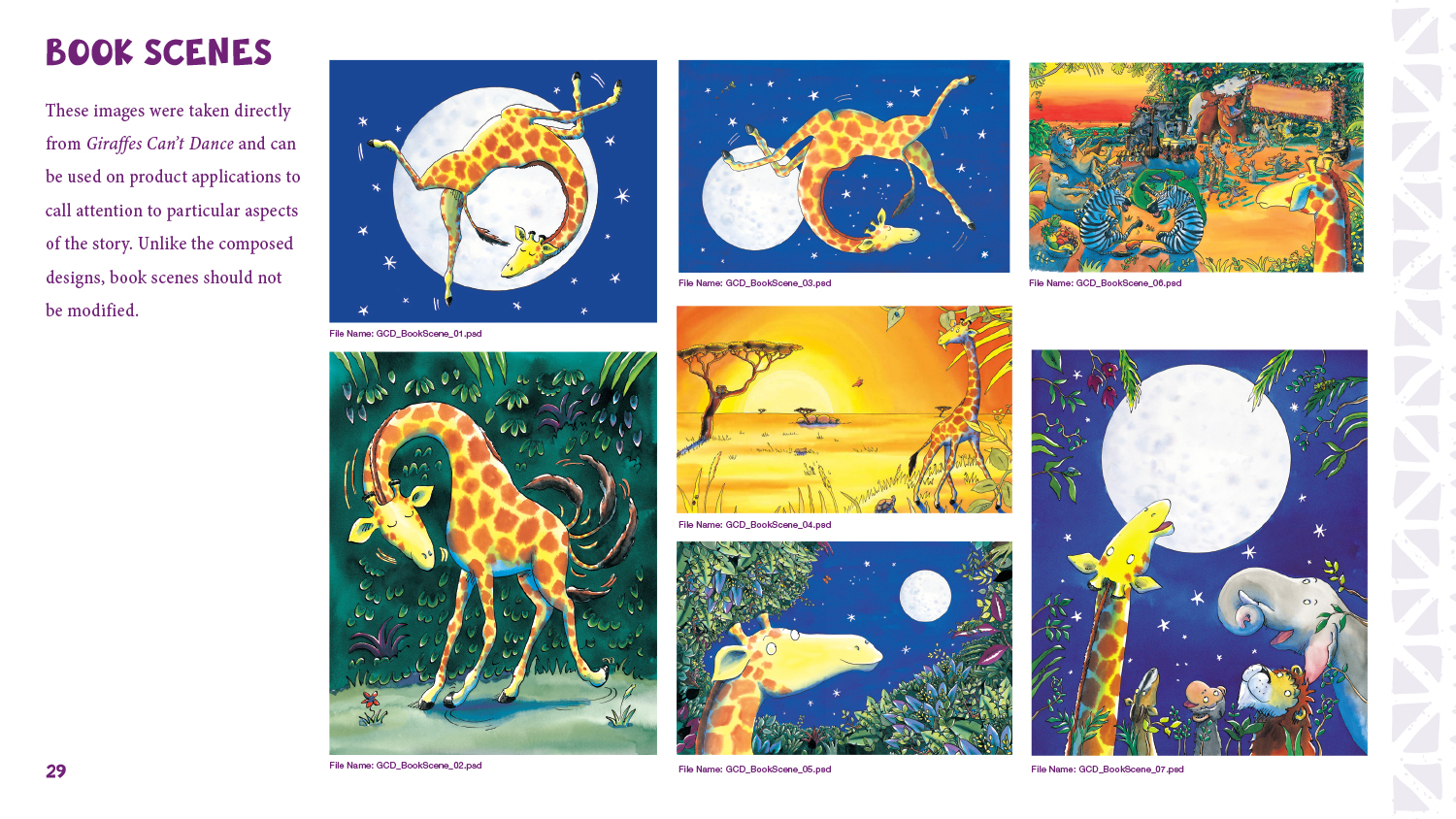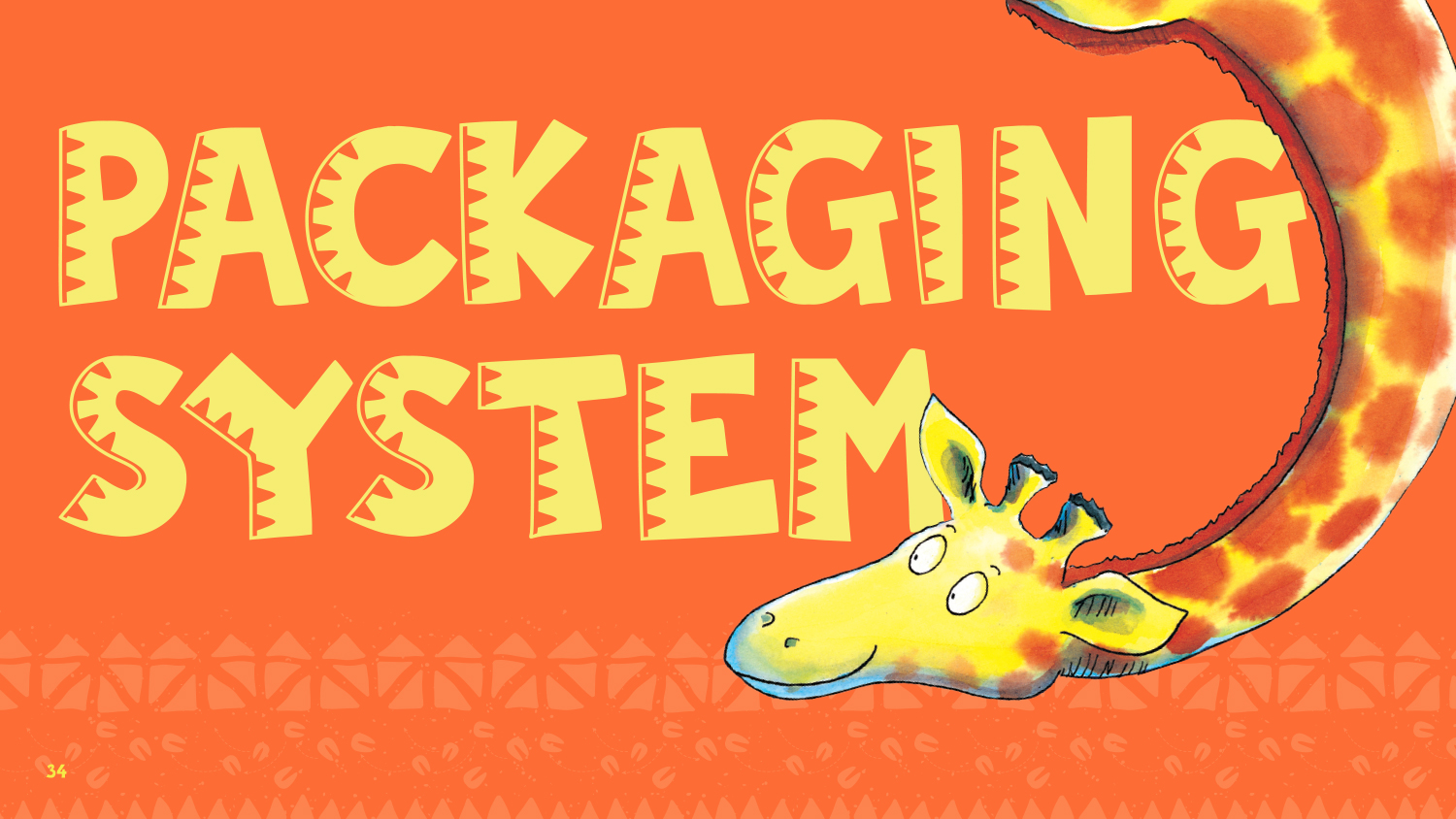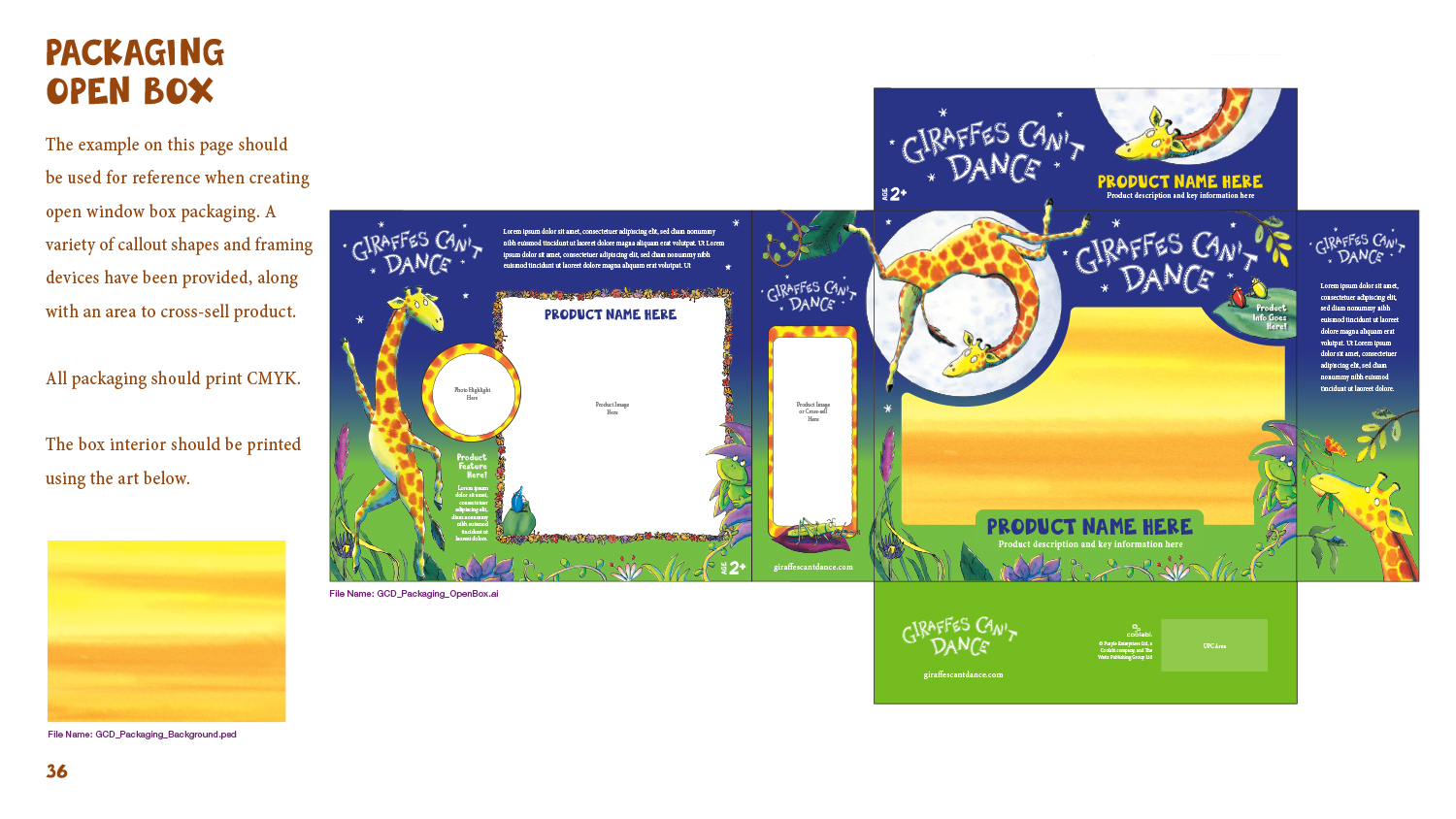 Art Assets
With book art over 20 years old, it was important for us to gear the illustrations towards today's consumer. We adapted character art from the book and created simplified styles to stir interest in the designs and patterns.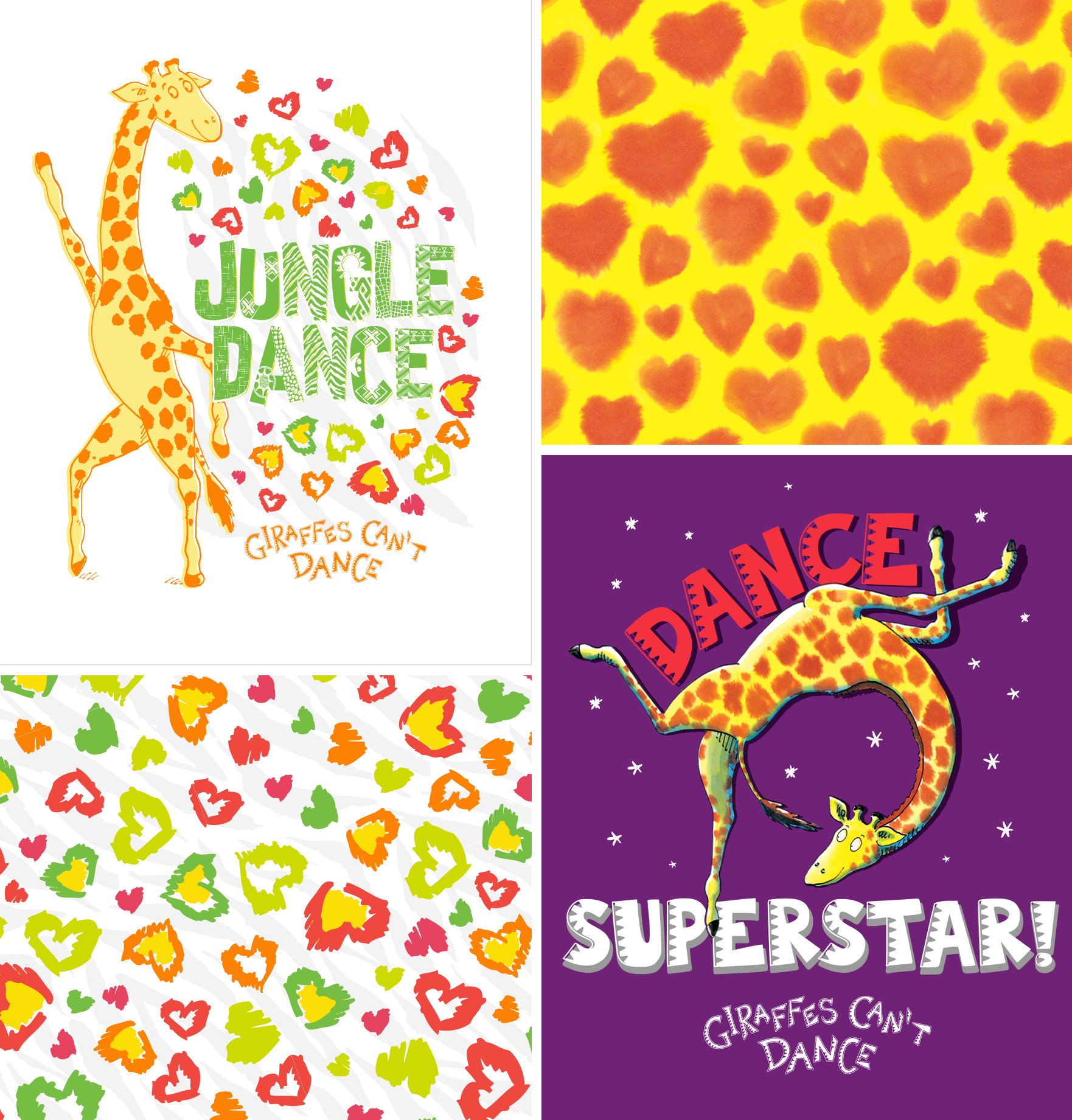 Custom Font
As part of our design process, we also created a custom font to complement the brand's bold, new design style.
Other projects for children's book brands include our style guides and packaging systems for Uni the Unicorn and Dan Brown's Wild Symphony.