Pacifico
Creative Asset Collections | Product Vision
Constellation Brands tasked us with creating a design collection and product vision that celebrated Pacifico's surfing roots while reaching out to other outdoor enthusiasts. Using trend forecasting services and examining the project from a more holistic, seasonal point of view, we decided to break the deliverable up into two collections: Pacifico by Land and Pacifico by Sea.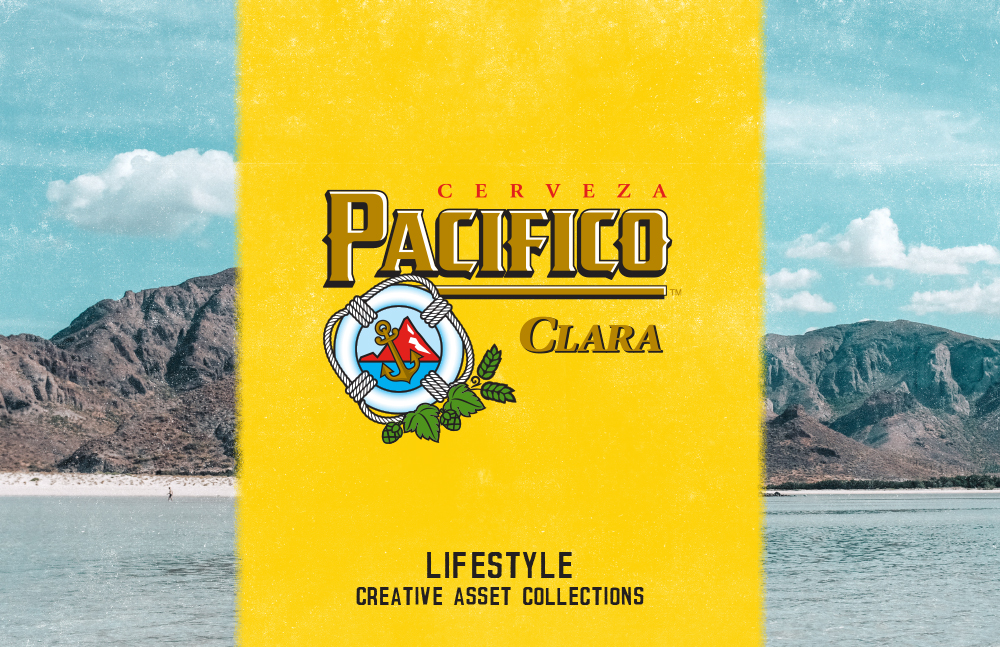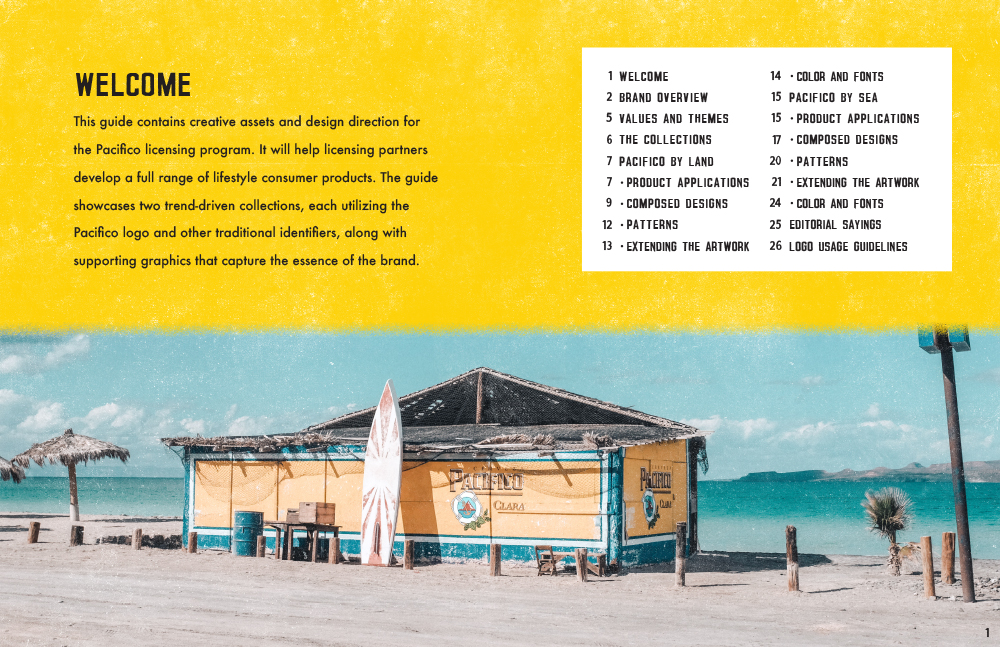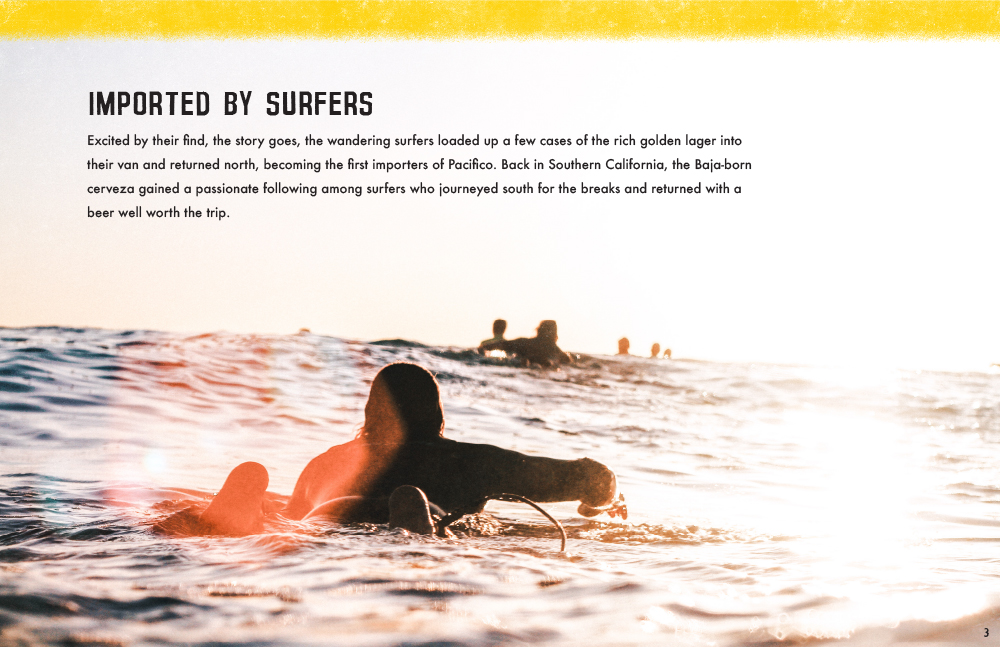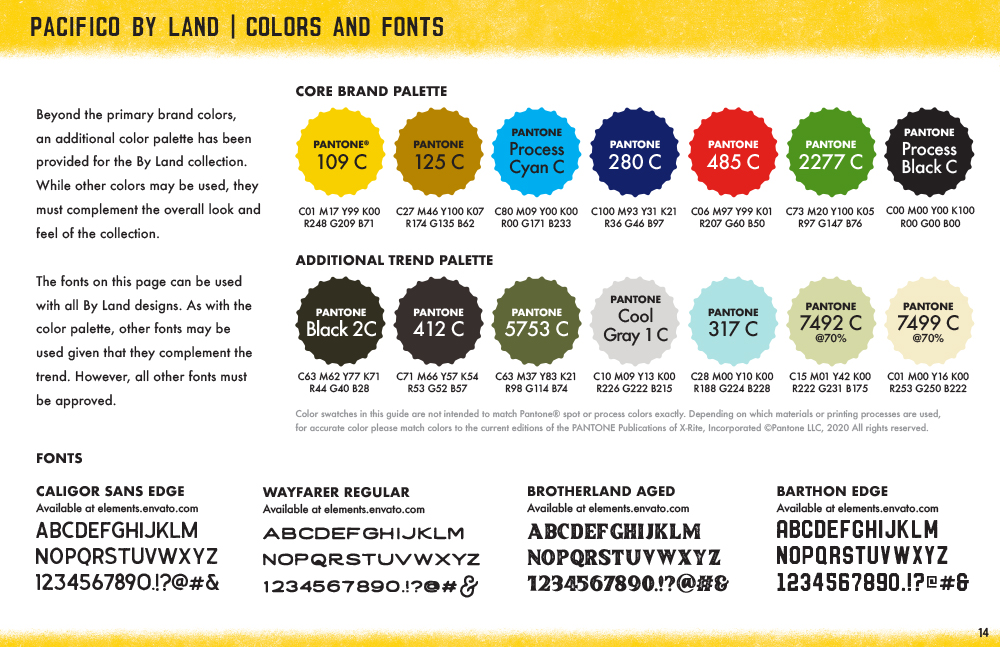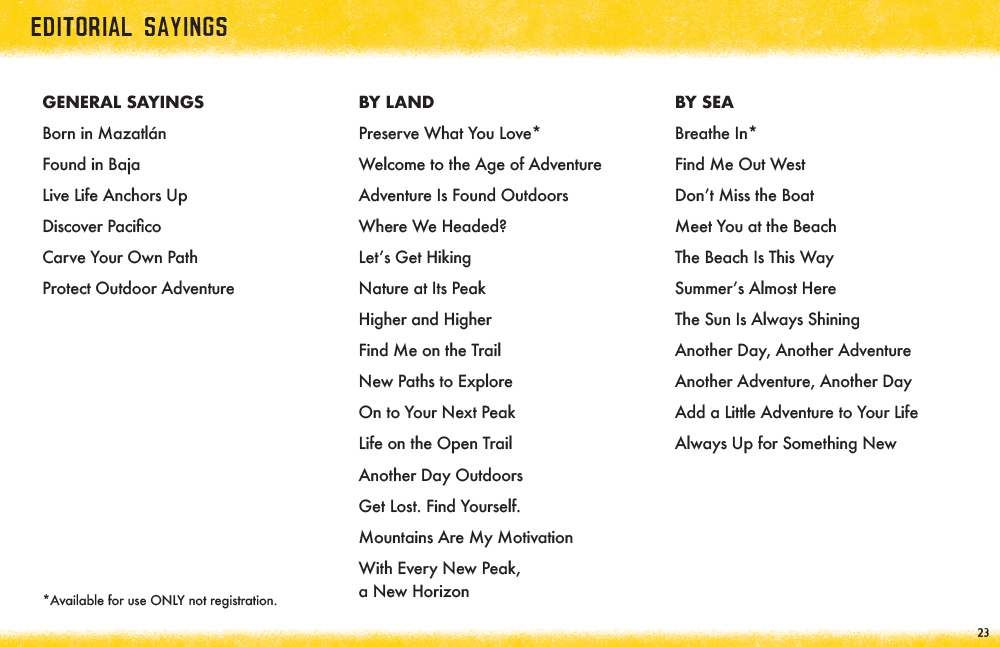 Pacifico by Land
As the logo suggests, Pacifico is equally at home in the mountains as it is off the coast, allowing our designs and product vision to explore a wide range of new territories in fashion.
We found inspiration in classic camping and backpacking gear, sweeping scenic vistas, and the traditional iconography of America's national parks.
Pacifico by Sea
Working in tandem with our first group, these designs found inspiration in beach life, particularly in watersports such as surfing, kayaking, paddle boarding, and kiteboarding.
This direction relied on many of the same techniques, like the use of tie-dyes and photo-realism, albeit with a sunnier style befitting a day at the beach.
Extending the Artwork
Each collection offered an extending the artwork tutorial showing partners how each design could be modified to create new designs in keeping with the brand.
Product Vision and Logo Direction
We also included a helpful guide of new logos for licensing, as well as some rules for partners to follow when developing product.
You can find Pacifico licensed products based on our collections at Zumiez and Tee Luv. Other projects for popular beer brands include our style guides for Corona and Modelo.